Hi there! I'm Jolie, the creator behind Joliecious.
Welcome to my little corner on the internet
I'm a marketing specialist by day, an artist, a content creator, a bullet journal lover, and an Etsy shop owner by night. Born and raised in Vietnam, I'm now living in Northern California with my boyfriend and our 3 adorable guinea pigs (with Brownie watching over us from heaven).
What is Joliecious?
Joliecious is my personal online journal, much like my physical bullet journal, a place for me to record my creative journey, document my life adventure and share my arts.
The hardest part, for me, when starting this blog is to pick a niche. For a Jane of all trades like me, I just couldn't pick one. I love to explore and try different things. And I want to share them here, on my blog.
In the beginning, I wanted Joliecious to be a beauty blog; then, I wanted to blog about blogging and social media marketing. After I stumbled upon the bullet journal system, I've been writing about it ever since.
My point is, when you come to this little space of mine, please don't expect to see a specific niche. Who knows?! A few months of now, I'll be blogging about something totally new.
It might seem to be all over the place to some people. But everything makes sense to me. This is who I am!
So, if you're also a Jane or Jack of all trades,
…someone who can't put themselves in a box…
…someone who can't find a single label…
…someone who loves trying new things…
…someone who always seeks new adventures…
I hope you find my blog interesting and relatable. I wish to connect with you through this space and my other social media platforms to hear your story.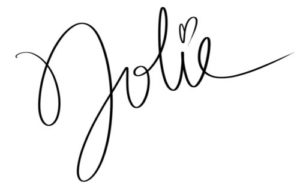 Follow