Cushion compact is such a huge trend in Korea and now in Western countries as well. Cushion compacts are very convenient to bring along for touch up and super easy to apply. You just basically tap the puff in a sponge soaked in foundation
 and then tap the puff on your face. Cushions make your skin appear perfect yet very natural.  With the growing trend, many Korean companies came out with their own cushion products. Today, I'm going to review and compare the Mamonde Cover Power Cushion and Missha Magic Cushion.
*This post was originally posted on joliecious.blogspot.com* 
Mamonde Cover Powder Cushion SPF 50+/PA +++
You can purchase the Mamonde Cover Power Cushion from
Amazon.
Color: #17 Light Beige| #21 Peach Beige | #23 Natural Beige (my skin tone)
One downside about Mamonde cushion products is that there is no English description on the box. However, I think this will change in the future as Korean products are becoming more popular the many Western countries.
Momonde cushion has a nice fragrance. The color #23 matches my skin perfectly while brightening it. You can probably guess from the name; this cushion has a powered matte finish. Most of the time, I don't need to set my face with powder when I use this cushion. If I do, I only set lightly around my T-zone area. It's pretty long lasting. You do need to touch up after 4 to 5 hours of wearing but since the compact itself is so convenient to bring with you and the application is super easy, touching up is not a problem at all.
Missha Magic Cushion SPF 50+/PA +++
Color: #21 Light Beige | #23 Natural Beige (my color) | #27 Honey Beige | #31 Golden Beige
Unlike Mamonde, Missha provides English description on its box. It claims that:
Micro cover pigment delivers flawless coverage to skin and silica-bead powder effectively absorbs sweat and sebum, leaving makeup last longer.

Including bamboo water and baobab fruit extract, it provides moisture to skin and containing witch hazel extract, it soothes and calms the skin.
The key ingredients in this Missha cushion are bamboo water (moisturizing skin), baobab fruit extract (giving hydrating effect) and witch hazel (sooth and calm skin which is great for acne-prone skin like mine). Missha Magic Cushion has great coverage and is very long-lasting. It also has a matte finish like Momonde cushion while still gives your skin a very nice glow.
Overall opinion:
(Right: Mamonde; Left: Missha)
I like both of the products because they are both very easy to use and convenient to bring on-the-go when I need to touch up my makeup. They are long lasting and have high coverage.
You can see both products can cover my acne scars and hyperpigmentation pretty nicely even without concealer. I have a lot of scars due to constant break-out but these two products give me a nice finish without putting too much makeup on the skin. Both of them are very light-weight and don't break me out. In addition, they are affordable so I would recommend it to anybody who wants to try out foundation cushion compacts.
One downside for both products (and like other Korean brands) is that there are not many shades. Therefore, you won't have many options to choose from.
Also, Mamonde cushion does oxidize after 5 or 6 hours wear while Missha cushion doesn't do that. This is why I prefer Missha cushion a little better. One last thing I want to mention is that the puff comes with Missha cushion lasts longer than the one that comes with Mamonde cushion. I wash these puffs every 2 weeks because I'm very paranoid about dirt and bacteria on my makeup tools (I have acne-prone skin and anything can break me out). Missha puff definitely holds up better than Mamonde puff because Momonde puff loses its puffiness after 2 or 3 washes.
I don't think I will ever re-purchase Mamonde cushion because I found that, for a slightly lower price, Missha Magic Cushion performs a better job. However, I recommend both Mamonde Cover Powder Cushion and Missha Magic Cushion if you want to try out the cushion trend. Both of them are perfect to start with.
I hope you find this review helpful. Leave a comment and tell me whether you try these or not or if you've have tried cushion compacts from other brands!
Thanks for reading!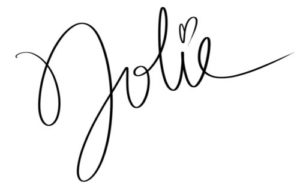 Follow