It takes 365 days to reach this point and everyone is in the mood to do better and to make things happen. I bet y'all have written down several resolutions for 2017. And if you're like me and many other people, you probably wrote down a few money-related ones. Make extra money from home, save more and spend less, for example. Forget that one time you overspent for dinner or that expensive coat you regrettably splurged on, because you, my friend, are going to be different in 2017.
With that spirit, I'm here today to share with you 4 easy ways to make extra money from the comfort of your home. You won't become a billionaire by doing this but it will definitely make you some extra money to spend on things that matter to you.
If you are ready to do better in 2017, read on!
This post contains affiliate links, which means that if you choose to make a purchase, I'll receive a commission with no extra cost to you. Like always, I only endorse products or services I truly believe in.
Get paid to take a photo of your grocery receipts with Receipt Hog
Receipt Hog is a mobile app that allows users to make extra money from home by snapping pictures of their qualified grocery receipts. For every receipt you snap, you'll earn 5, 10, 15, or 30 coins, depending on the total amount you pay on that receipt,  which can later be redeemed for Paypal or Amazon gift cards. The minimum you can redeem is 1000 coins for $5. If you do a lot of groceries shopping, you'll earn a couple of gift cards in no time. You can download Receipt Hog for free on both iPhone and Android.
Get rewarded by downloading apps from FreeMyApps
FreeMyApps pays you to download mobile apps from its library. It's so simple. Most of the time, FreeMyApps will ask you to download and open the app for 30 seconds and you'll be rewarded with credits. 1500 credits = $5. If you like the app you just downloaded, you can keep it. If not, simply delete it from your phone. I usually delete mine once I get my points. What I love about FreeMyApps is that it has a variety of redeeming options. There are gift cards from Amazon, iTunes, Google Play, CVS, PlayStation, Starbucks, BestBuy, Walmart and so much more. I have redeemed my credits for a couple of Amazon gift cards. If you have an Android phone, FreeMyApps is available on Google Play. For iPhone users, open Safari and go to freemyapps. com to download.
Earn cashback when you shop online through Ebates
Everybody should be using Ebates because this website is amazing. Who doesn't like to be paid when shopping? Obviously, not me!  Ebates is a cashback website that offers coupons and cashback from more than 2000 online retailers. Ebates will pay you whenever you shop online by clicking the link listed on its site. I didn't buy the idea at first but I've been using Ebates since 2012 and I can guarantee you that it works.
For example: Ebates offers 6% cashback from Macy's. When you make a $100 purchase from Macy's website, you'll earn 6% of $100 from Ebates. 
The process is very simple. All you need to remember is to access the online retailer through Ebates. That way Ebates can track your purchase and give you cashback. If you decide to give it a try, I recommend downloading the Ebates extension (on Chrome browser). Every time you visit an Ebates affiliated online retailer, the extension will remind you to activate cashback program. Very convenient!
Ebates is free to sign up. If you sign up through the referral button below, you'll get $10 upon registering.
Make extra money from home by doing what you already do online with Swagbucks
Swagbucks is an online reward program that pays you forshopping online, making searches, watching videos, completing surveys and more. Swagbucks gives you different tasks to complete and earn SB (Swagbucks credit). Similar to other reward programs, you can redeem for gift cards once you save enough amount of SB. What I like to do on Swagbucks is to answer daily questions, watch videos and looking out for swagcodes. Last year, I managed to purchase a lighting kit from Amazon by redeeming the SB I saved up. Swagbucks is also free to sign up.
I have been using these apps and programs for years and can reassure you that they all work. They won't make you rich but who wouldn't want to make extra money in his/her pocket? Download these apps and start earning easy money.
Leave a comment below if you have questions about any of the apps. And also, tell me if you have used any of these or any similar programs.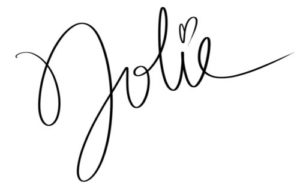 Follow