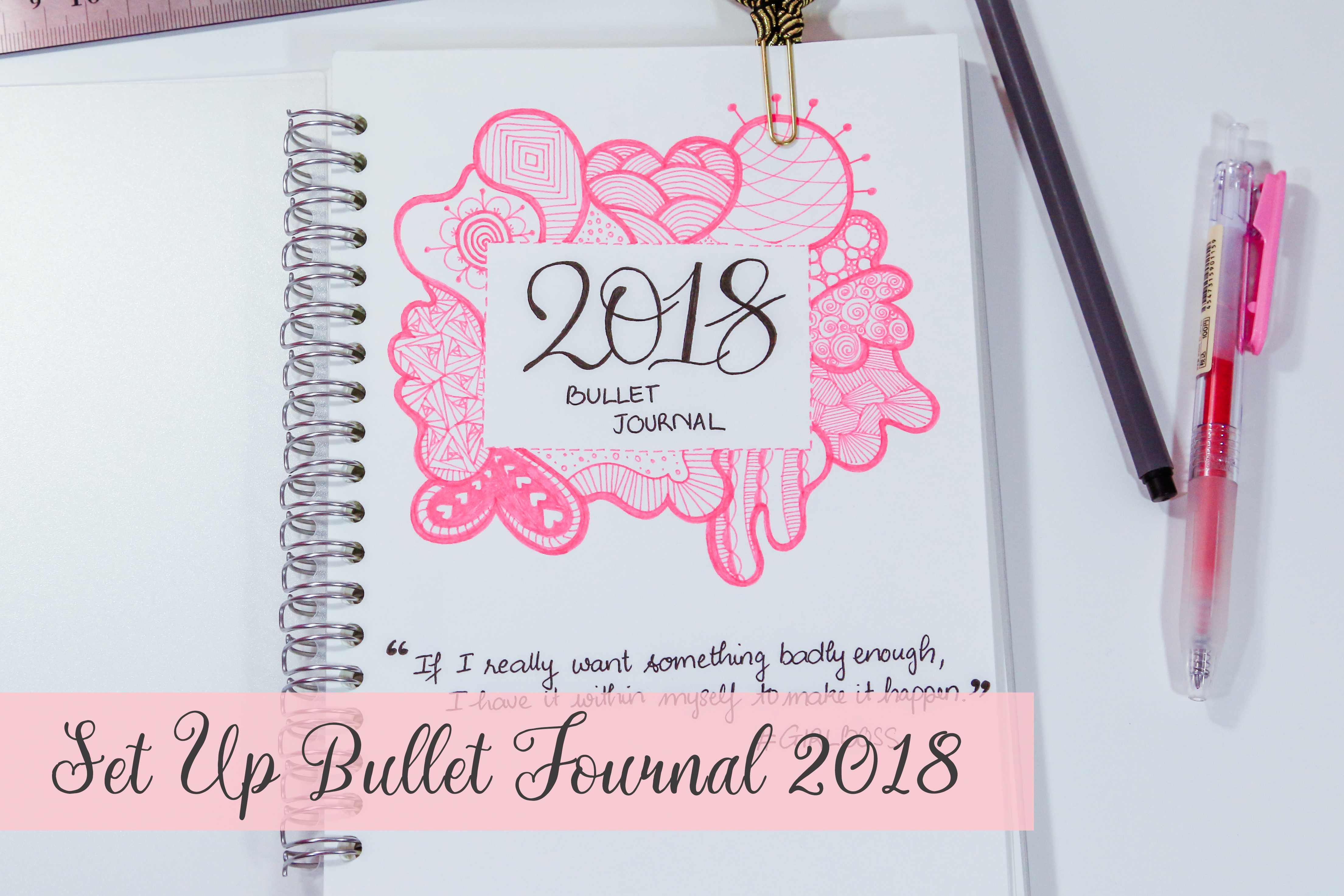 Happy Holidays!
Can't you believe 2017 is almost over? It has been a fabulous year to me: I went on a vacation in Hawaii, graduated from college and started a new job. Now, I'm ready to make more wonderful things in 2018. Part of starting 2018 on a strong note is setting up my 2018 bullet journal early.
I actually began putting my 2018 bullet journal together since the end of November. This is my third bullet journal and might be my favorite one so far. Since I'm no longer busy with homework and assignments, I have more time to pour in a lot of creativity, drawing, doodling and color into this bullet journal.
I hope, after taking a peep at my 2018 bullet journal set up, you can get some inspiration for your own bullet journal.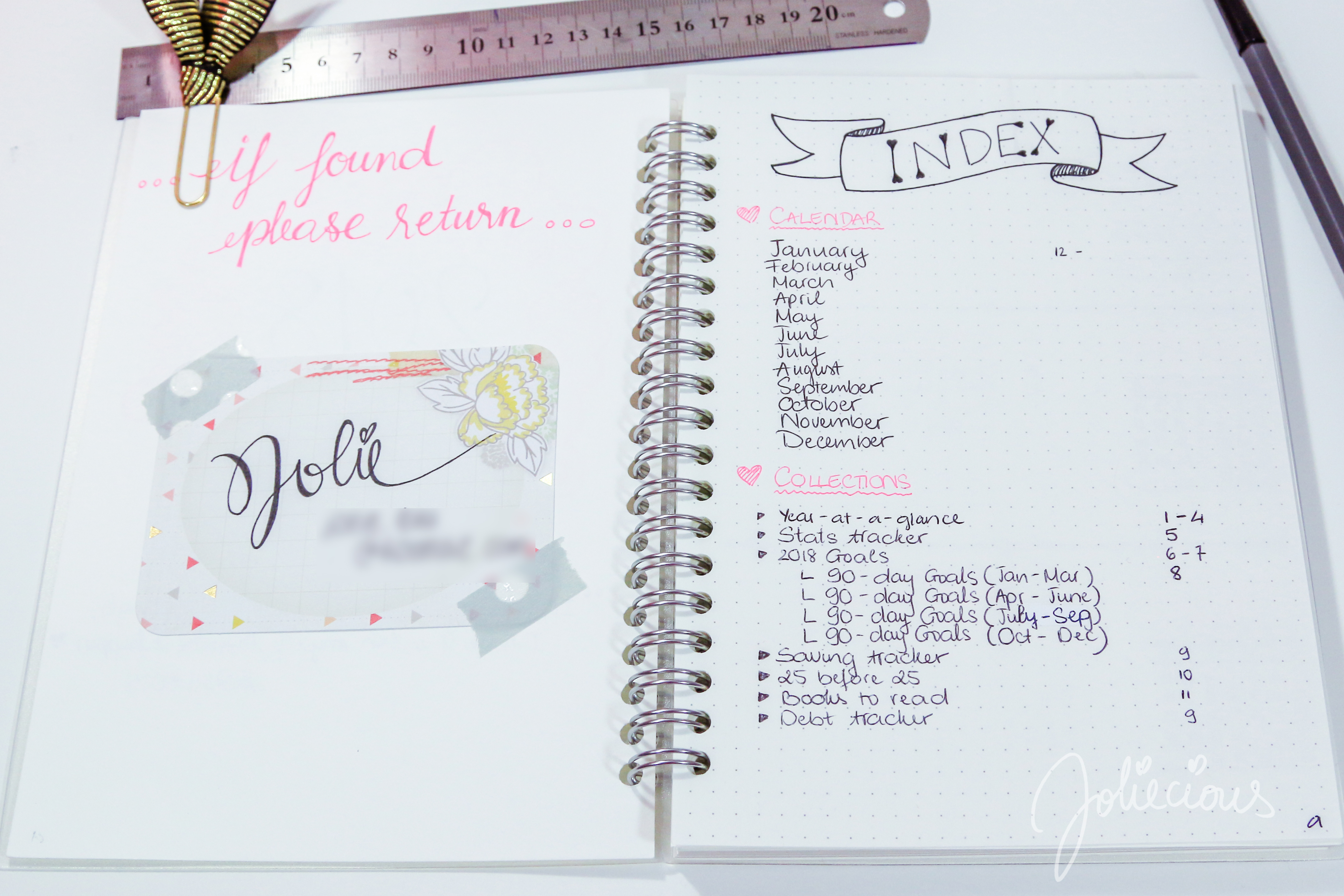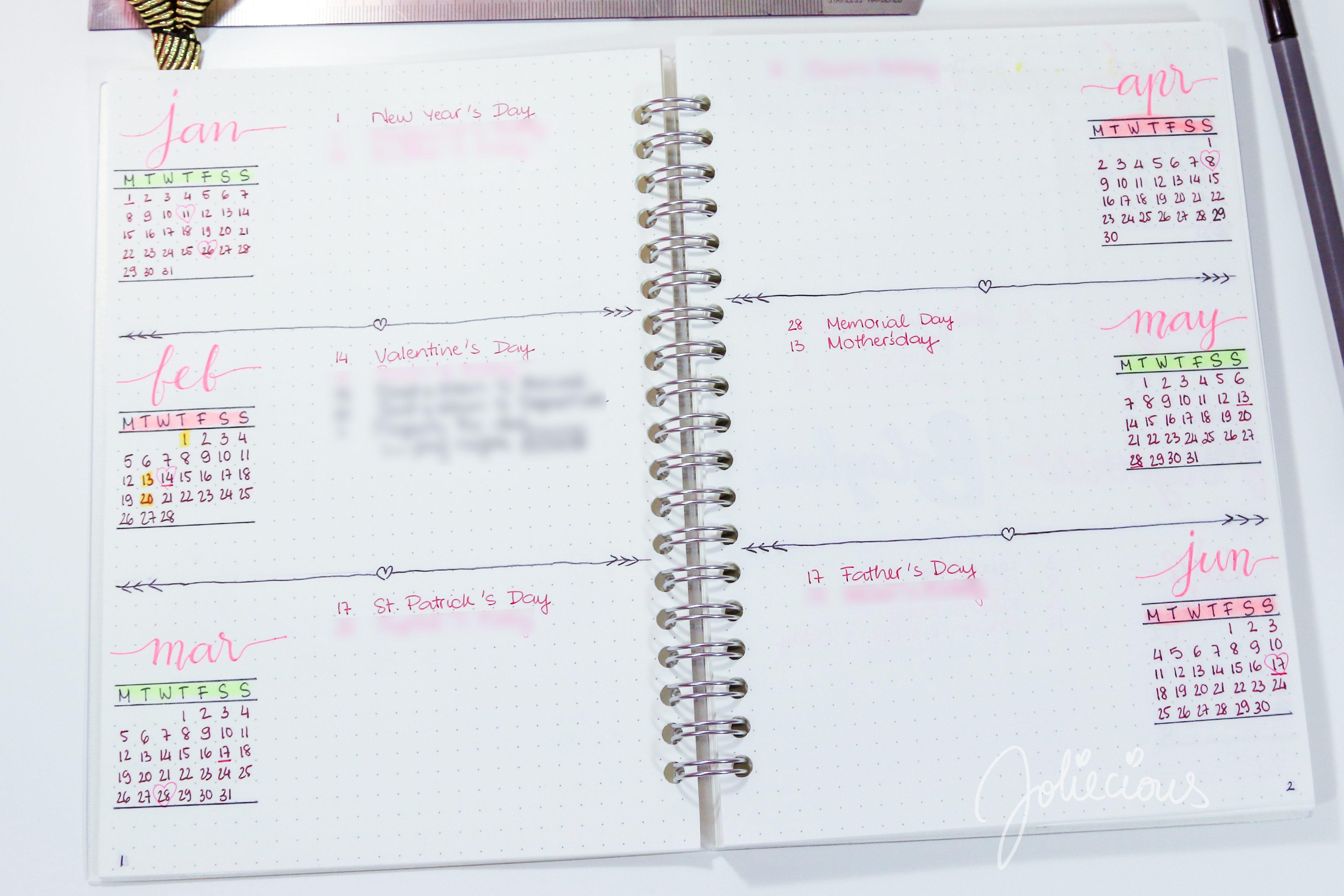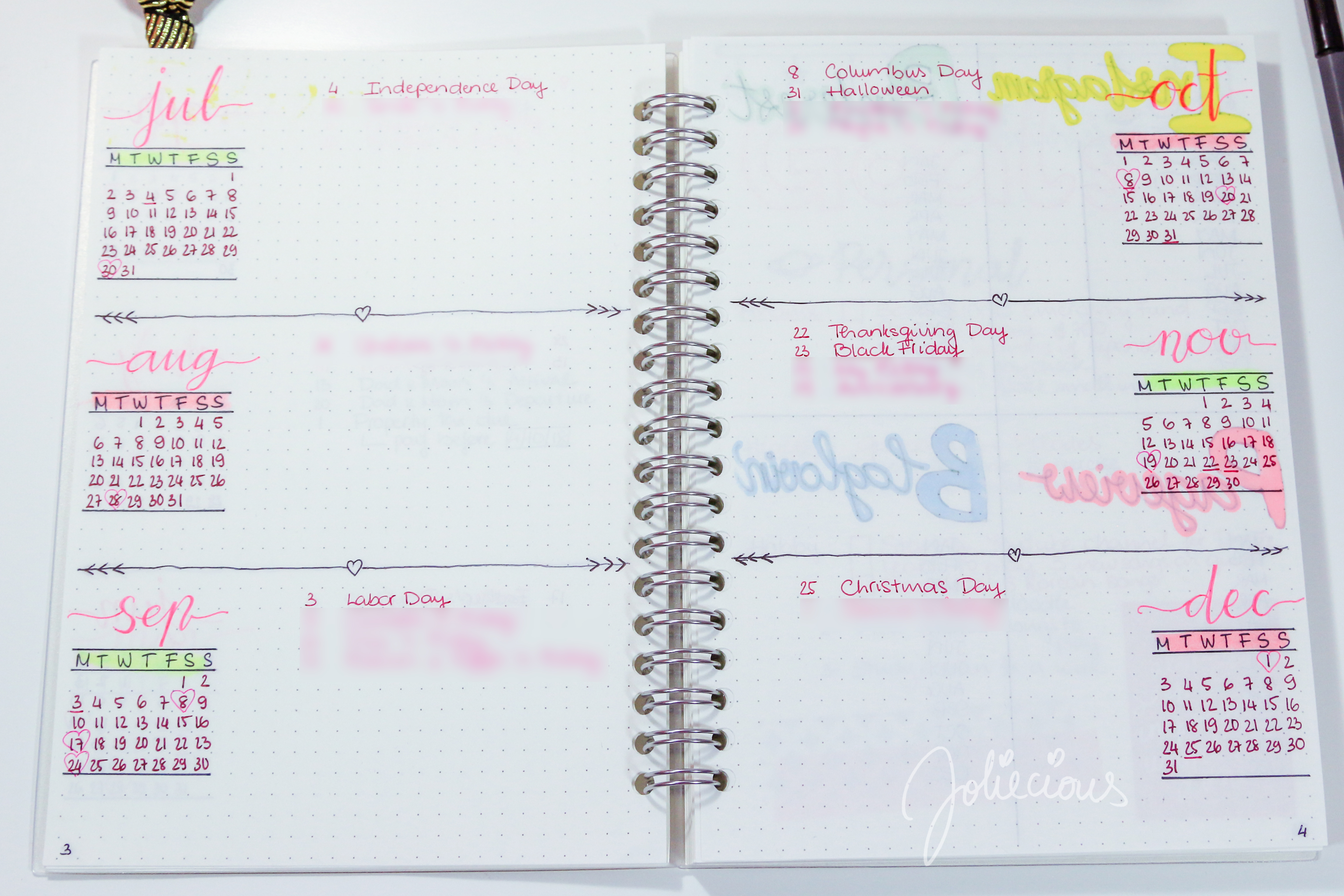 My first few pages are just the basics of bullet journal, such as Index page and Future Log.
Next, I have a page to record all of my social media and blog-related stats. The notebook I use for 2018 bullet journal is the A6 dotted spiral notebook from Muji. I like the notebook but, as you can see, there are ghosting when I use markers. Keep this in mind if you plan to purchase the same one.
Having a 2018 Goals page is very important to me as it motivates me and keeps me in check throughout the year. It also helps me prioritize goals and tasks when I set up the Monthly pages.
My goals are divided into Personal and Profession. Next to it is the 90-day Goals page for January, February and March. It's very important to break your big goals into small, specific and measurable goals. I stumbled upon this 90-day Goals system on Sublime Reflection. If you want to incorporate this system into your bullet journal, check out her post HERE.
I'm turning 25 in 2018 so I thought it'd be fun and meaningful to add a 25 before 25 page. I'll try my best to cross everything I have on the list. Hopefully!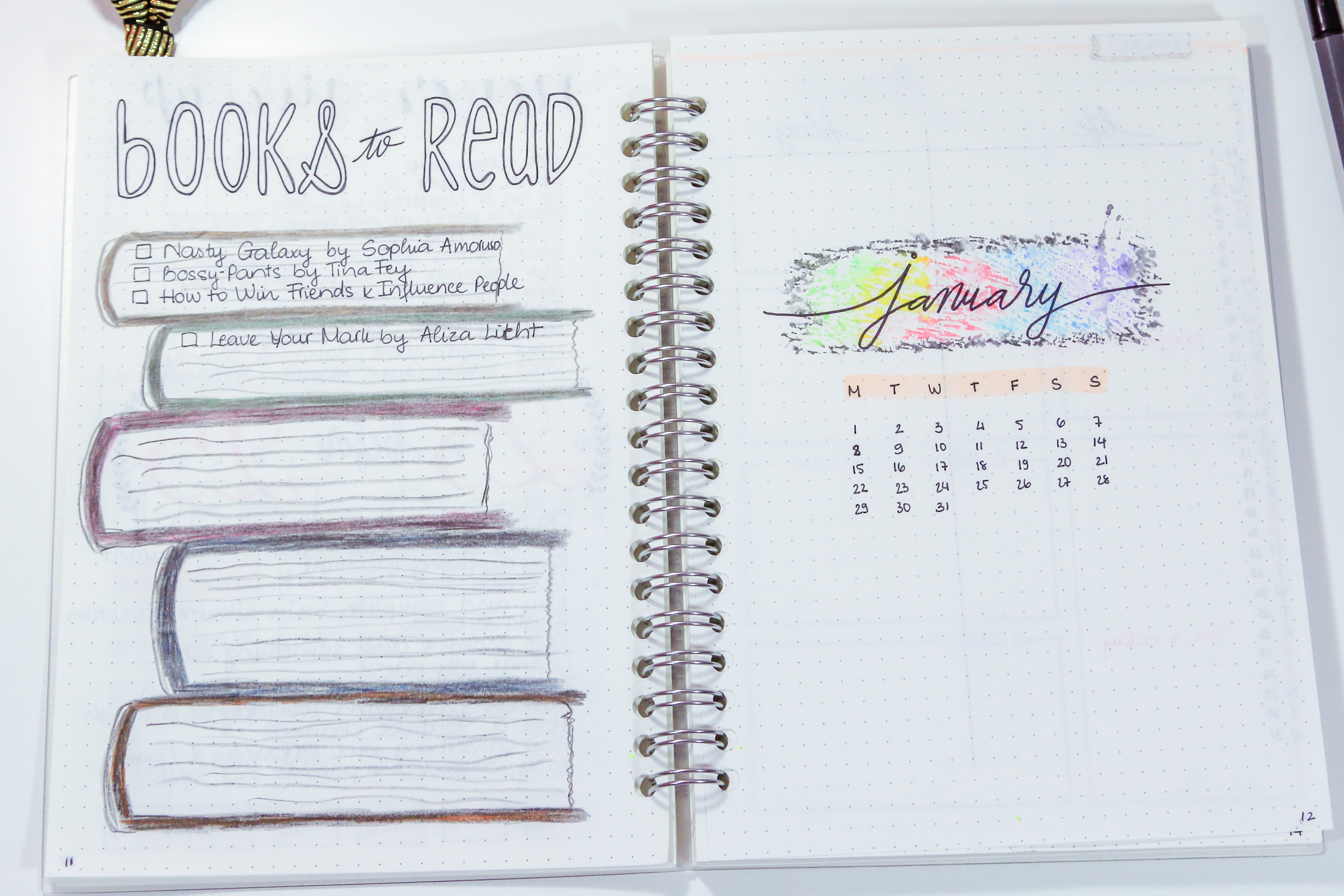 One of my goals for the new year is to read more so I decided to make the Books to Read page to write down all the book I want to read in 2018.
I went with purple for my January's theme. After the January divider page, I set up a simple vertical Monthly Log to keep track of events and appointments.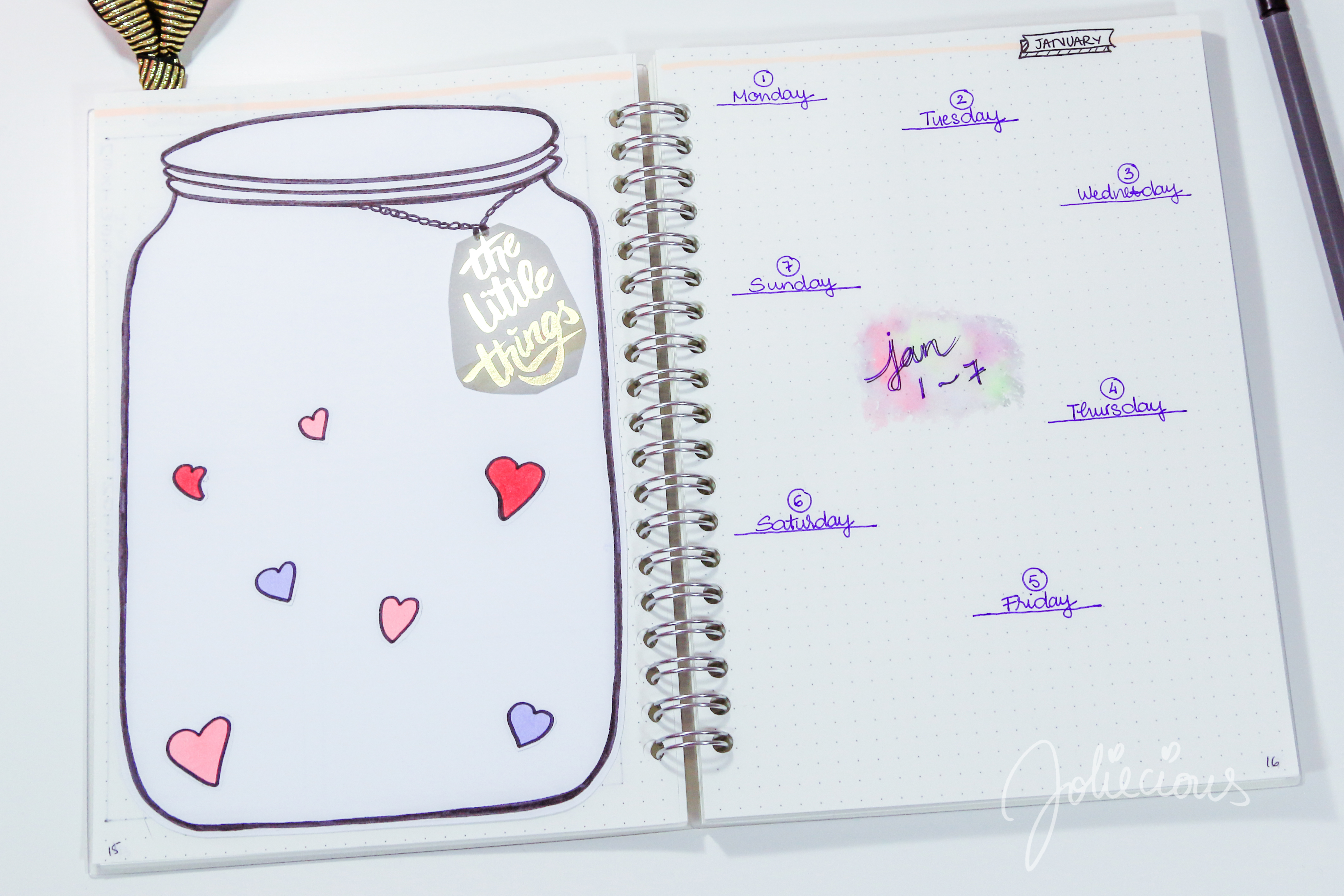 The Happiness Jar might be one of my favorite page so far. I got the inspiration from Pinterest. The idea is that I will fill the jar with little things that make happy throughout the month. To make this page, I drew a jar and some hearts on a white sheet of paper, cut them out, and assemble them onto my bullet journal using double-sided tape. The tag was cut off from a scrapbook card to create the 3D affect.
I had a lot of fun setting up 2018 bullet journal. And I'm so excited for the year to come so I can start using it and fill it with amazing things.
I hope this little tour of my 2018 bullet journal has sparked some ideas and inspiration in you. Don't forget to come back for my Monthly Bullet Journal Set Up.
When do you set up your bullet journal for the new year? What do you add or take out?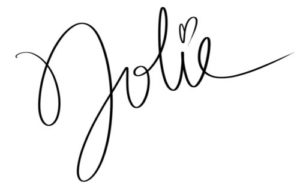 Follow