NYX Liquid Suede Cream Vault II is a set from the NYX 2017 Holiday Collection. This lipstick set includes 30 sample-size NYX Liquid Suede Cream Lipsticks in various hues. I'm already a huuugggeee fan of NYX lipsticks so I was very excited to get my hands on this baby during the holiday season.
In this Liquid Suede Cream Vault II set, you'll get 24 different colors with an addition of 6 brand-new shades. These babies are 0.05 fl. oz./1.6 mL in size, which is smaller than their originals. I think the set is such a great bargain because you'll have a chance to sample and experience with all the colors before committing to buy the full-size.
The Liquid Suede Cream lipsticks are very creamy and vibrant. They glide on the lips smoothly and dry down completely matte. Do expect to see some of these beautiful colors in my upcoming makeup tutorials.
Without further ado, here are the swatches!
First Row
Stone Fox
Life's a Beach
Cherry Skies
Soft-Spoken
Orange County
Sway
Sandstorm
Pink Lust
Tea & Cookies
Amethyst
Second Row
Kitten Heels
Vintage
Respect the Pink
Foiled Again
Run the World
Little Denim Dress
Jet Set
Foul Mouth
Subversive Socialite
Oh, Put it On
Third Row
Brooklyn Thorn
Downtown Beauty
Club Hopper
Alien
Industrial Paradise (new)
Initiator (new)
Crushed (new)
No Envy (new)
Disorder (new)
Honeymoon (new)
Although the holiday season is over, the NYX Liquid Suede Cream Vault II set is still available at Ulta and on NYX website. However, I'm afraid they'll be gone very soon. If you're interested, purchase them before it's too late.
Don't forget to pin the color chart for future reference!
Have you tried NYX Liquid Suede Cream Lipticks? What is your favorite color?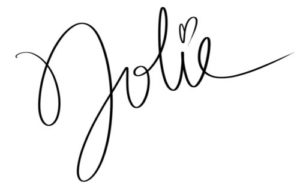 Follow