Drugstore foundations can't give you flawless skin like the expensive foundations do – this is one makeup myth that I always hear and see, either from my friends or on the internet. However, when it comes to foundation, whether you choose to use the high-end foundation or the one that you get at your local drugstore, there are other factors that affect the final look of your skin, rather than the dollar amount. In this post, I want to share with you some tips that I've gained over the years on how to make foundation look flawless, even with inexpensive drugstore products.
Pick the right foundation for your skin type
I'm guilty of using a foundation that is lighter than my skin tone thinking that it would make my face brighter. However, I stopped after realizing that having the right shade that matches my skin is very crucial to make foundation look flawless and natural. You can test the foundation on your jawline; the right match is the one that blends in with your skin seamlessly.
The formula of the foundation is also important. If you have oily, acne-prone skin (like I do), opt for a lightweight and matte-finished foundation (Maybelline Fit Me Matte + Poreless Foundation). If your skin is on the dry side, try a dewy-finished and moisturizing one (L'oreal True Match Lumi Cushion Foundation).
Prepare the smooth canvas a.k.a your skin
Your foundation only looks flawless if the skin underneath is well prepped because it will provide a smooth surface for the foundation to lay on nicely. Before applying foundation, make sure to clean your face to get rid of any dirt that can dull your foundation finish. Next, exfoliate your skin to remove dead skin cells which foundation tend to grab on and look flaky. Lastly, apply your favorite moisturizer to keep your skin hydrated.
The concealer sandwich where it needed
Should I apply concealer before or after foundation? – If you're into makeup, you've probably seen this question at least once. My answer is: why not do both! Concealer, foundation, concealer – the concealer sandwich.
Before putting on foundation, I apply a thin layer of color-corrected concealer on my face. I use peachy-orange color on my dark circles and green on my red blemishes. After the foundation, I lightly dab on another layer of thicker concealer that matches my foundation for the extra coverage.
Less is more
Using a lot of product doesn't make foundation look flawless and natural. It only creates disaster: cakey face! When it comes to foundation, less really is more. Because we already have a layer of concealer to hide away imperfections, the job of the foundation is to even out the skin tone.
Instead of putting on a thick layer of foundation all over your face, only apply where it's needed. When doing my face makeup, I, first, apply the foundation on to the center of my face where redness and blemishes are more visible. Then, I gradually blend the foundation out to the outer of the face. Doing this will make the foundation look light and natural.
Stippling – no rubbing
Whether you use a foundation brush or makeup sponge to apply foundation, avoid using rubbing or dragging motion because it will move your foundation and concealer around, which we don't want to happen. In addition, dragging and rubbing products on your skin can result in wrinkles.
To create a flawless-looking foundation, use quick dabbing or stippling motion to press the foundation into your skin.
In my humble opinion, drugstore foundations can perform as good as their high-end friends if they are used correctly. If you've been trying to make your makeup foundation look flawless and natural, I hope today's post is helpful for you.
Do you have any personal tips for flawless foundation?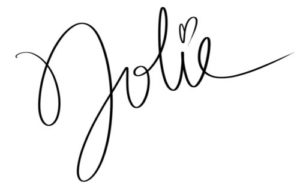 Follow