It's no surprise here that I love NYX products, especially their lippies. The affordable brand has some of the best lippies which always make it to my "top favorite" list. Recently, NYX launched the Powder Puff Lippie Power Lip Cream that, according to many makeup enthusiasts, feels as soft as cloud on your lips.
This post contains affiliate links, which means that if you click on the link and make a purchase, I'll receive a small commission with no extra cost to you.
POWDER TO THE POUT!
Pucker up and swipe on that just-kissed flush of color! Featuring a soft cushion applicator, this lightweight lippie goes on mousse-y and sets to a powder-soft finish
The Powder Puff Lippie Powder Lip Cream comes in 8 different shades: Cool Intensions, Puppy Love, Group Love, Squad Goals, Teenage Dream, Pop Quiz, Moody and Best Buds. They are available directly on NYX website for $8.50 or $8.49 at Ulta (you can save a few more pennies when buying on Ulta website with Ebates).
The shade that I'm reviewing today is Squad Goals.
The packaging is quite pretty, with a toothpaste-like tube and a minimal print that is known to NYX products. Many people who have reviewed Powder Puff Lippie Powder Lip Cream complained that the color on your lips isn't true to the color of the tube, but I don't think it's the case for Squad Goals. The color of the product comes pretty close to what is shown on the packaging.
What makes Powder Puff Lippie Powder Lip Cream different from other NYX lippies is its soft cushion applicator. It does help the product to glide onto the lips smoothly. I'm in love with the rounded and wide applicator because I can just go swipe, swipe, done! However, makeup beginners might find the big applicator difficult and messy to use. Using lip liner can help.
The shade I purchased is Squad Goals, a beautiful dried-rose pink. Squad Goals is definitely a my-lips-but-better kind of shade which enhances my natural lip color.
Formula-wise, the Powder Puff Lippie Powder Lip Cream reminds me a lot of the NYX Whipped Lip & Cheek Souffle. It is very comfortable to wear. Smooth and moisturizing, it gives you the feeling that you're not wearing anything on your lips. In contrast, this formula is not transfer-proof and smudge-proof. It's not very long-lasting either, so you'll need to touch up throughout the day.
However, the color is very pretty while it lasts. Plus, it feels very soft and light!
In short, I'd recommend the Powder Puff Lippie Powder Lip Cream to people who love neutral and natural lip color. Those who don't like dry and heavy lipsticks will appreciate this product as well, just keep in mind that you'll need to touch up, especially after eating and drinking. Personally, I think Powder Puff Lippie Powder Lip Cream is perfect to use on days that I just want a hint of color on my lips. I also plan to purchase other colors; follow me on my social media handles to see which ones I'll purchase.
What are your thoughts on the Powder Puff Lippie Powder Lip Cream? Which shade is your favorite?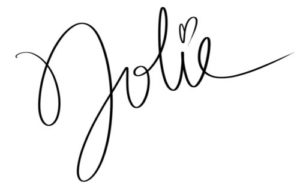 Follow