February is the month of love, with pink hearts, red roses, and sweet chocolate.  To celebrate the special occasion, my theme for February 2018 Bullet Journal Setup is dedicated to Valentine's Day. If you're looking to do something similar for your bullet journal this month, this post will offer some great ideas. Be sure to read till the end and grab the Free Cover Page so we can be twinning!
!Warning: As cliche as it can be, prepare for lots of loves, hearts, pink and red.
My February 2018 Bullet Journal Monthly Cover page features a big "LOVE" disguising in a heart shape. I'm very happy with the result, though, I still need to spend more time on practicing hand-lettering. The word "February" didn't come out quite as I imaged.
Next to the Monthly Cover page is a simple vertical calendar of February. Unlike January 2018 Bullet Journal Setup, I moved the date column in the middle instead of having it on the left.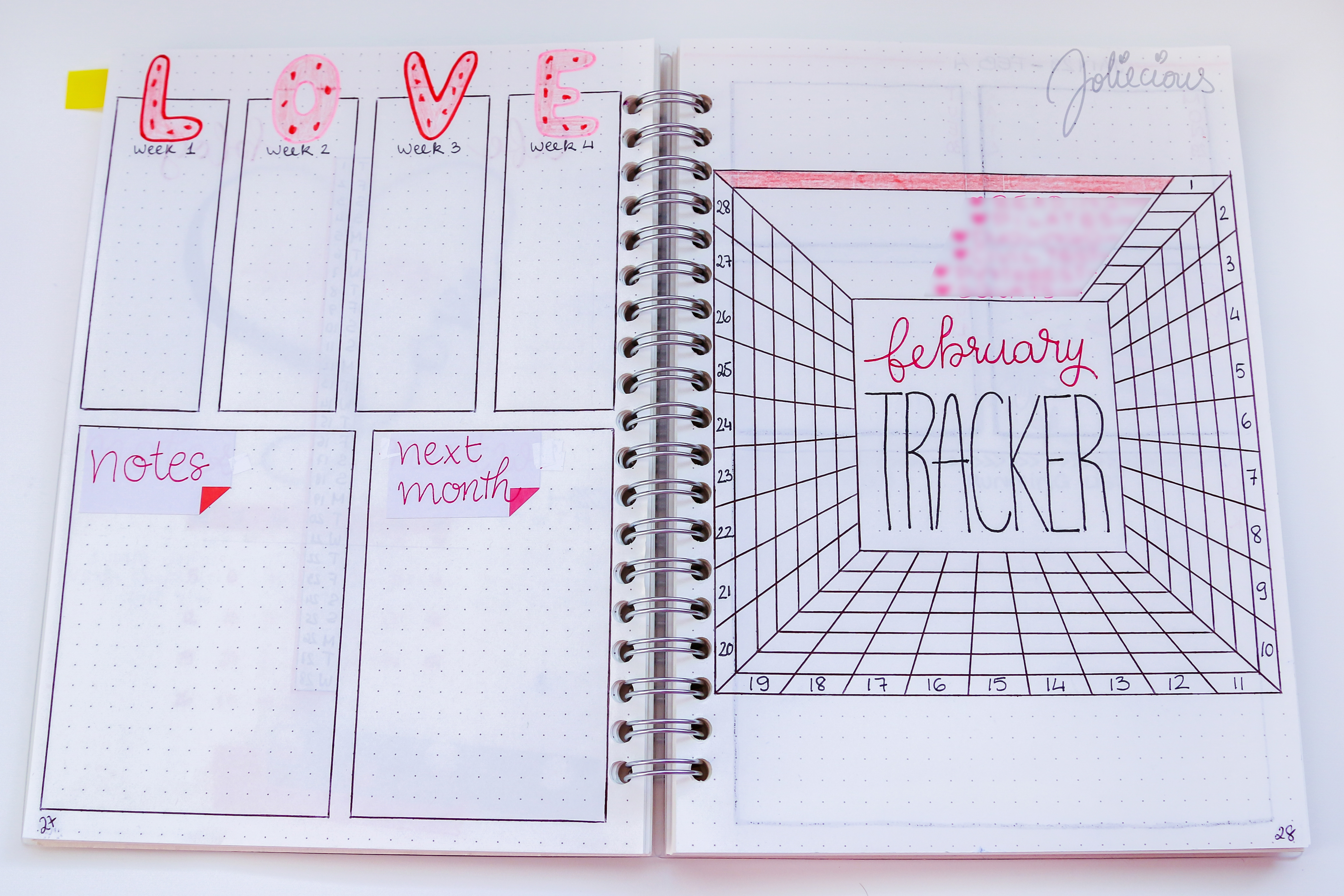 After the monthly calendar which will keep track of my appointments, events, and deadlines, I set up a Monthly Goals page to record what I want to accomplish or complete in February. I found that having specific goals for each week makes me stay focused on them more than just jotting down one big list of goals. I can also look at them when I do my weekly planning. Oh, don't forget the "LOVE"!
My favorite page of February 2018 Bullet Journal is the habits/hobbies tracker inspired by Kim from Tiny Ray of Sunshine. I spent tons of time working on it but it's all worth it. I can't wait to color in those boxes as the month progresses.
4 Weekly Layouts for February 2018 Bullet Journal Setup
Some more pink, red and Valentine's Day doodles.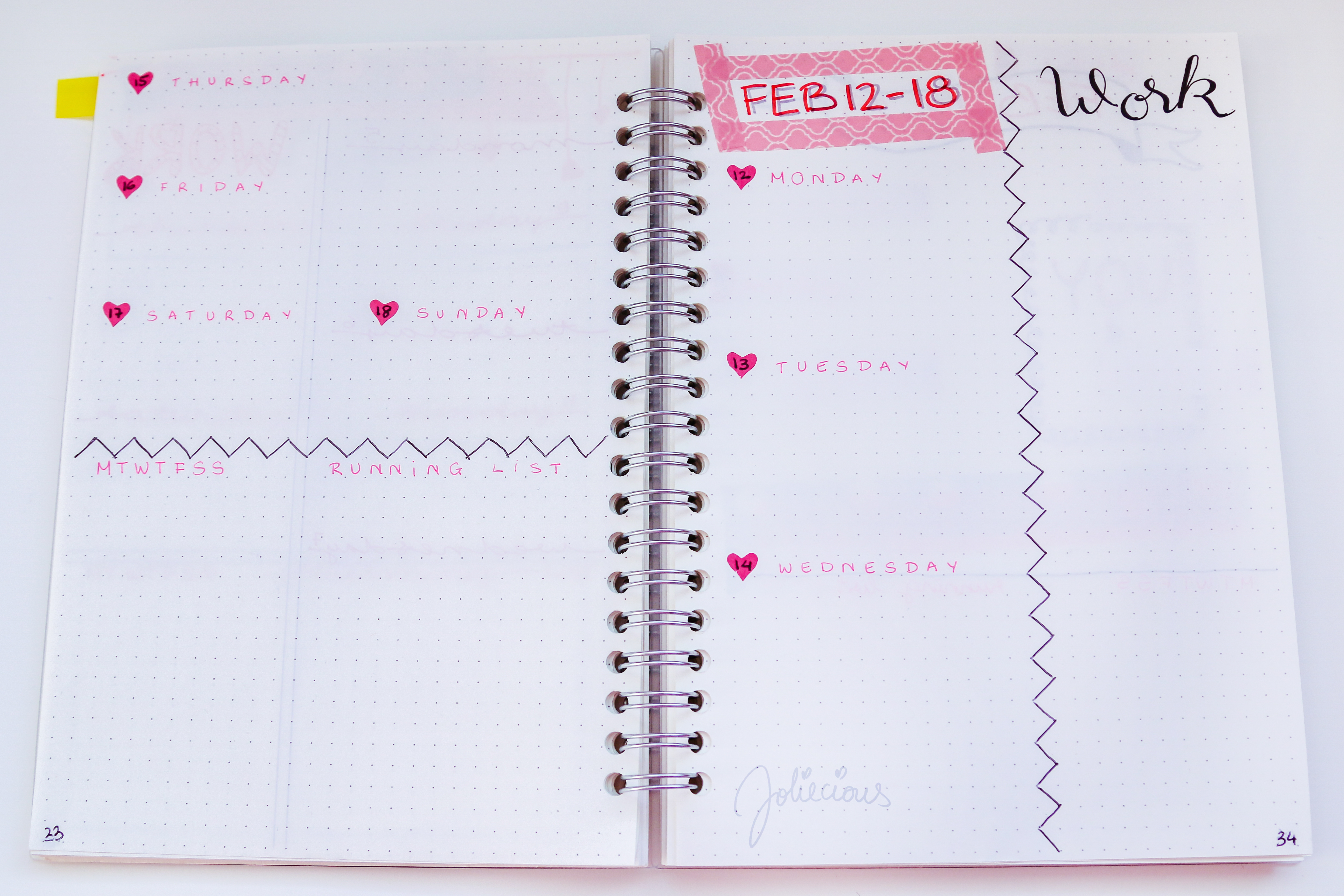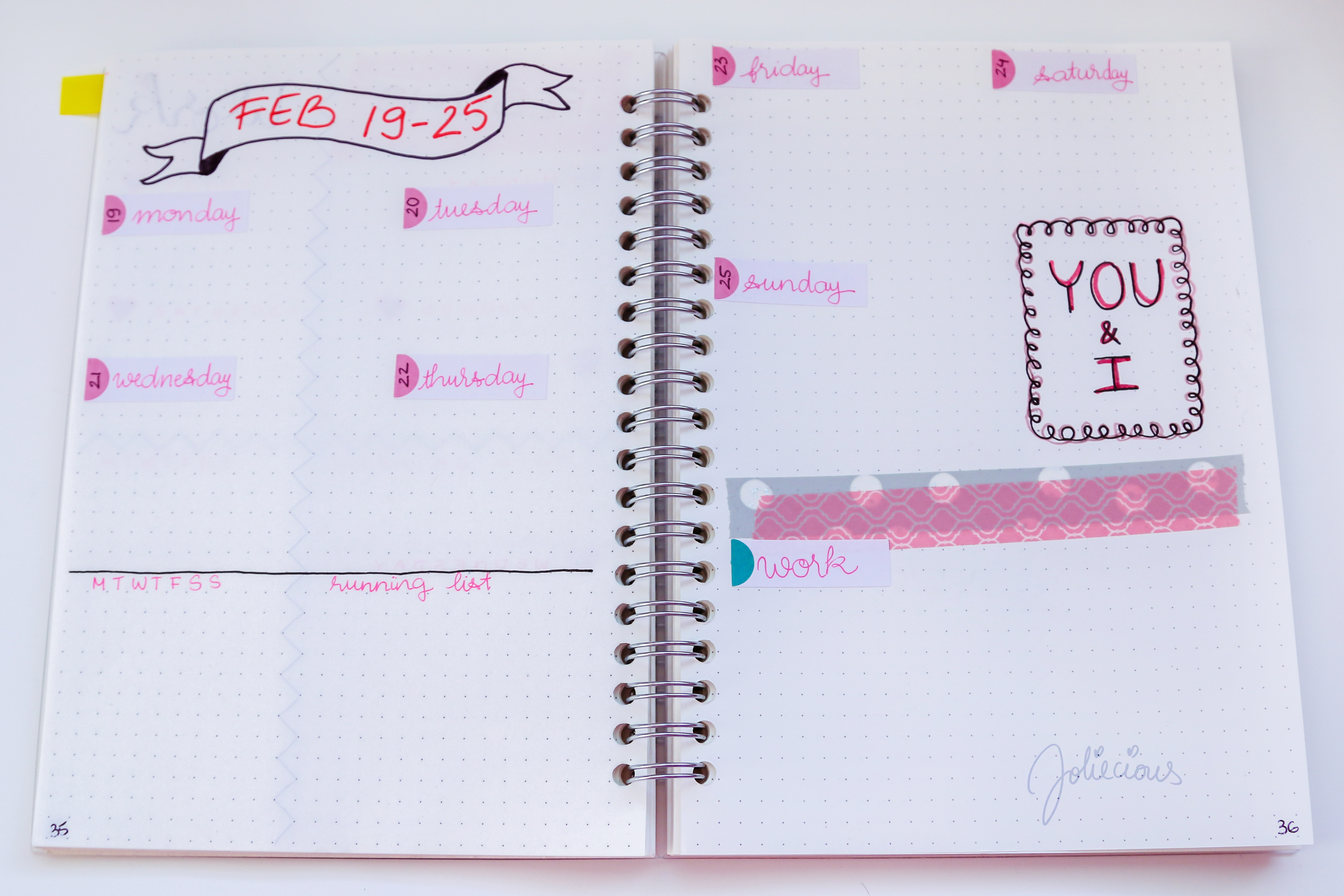 Free February 2018 Bullet Journal Cover Page
Finally, as I promise at the beginning of this post, here is the February 2018 Cover Page printable. Simply print it out, trace over the word "February" with any pens and color of your choice, and adhere them onto your bullet journal using adhesive tape or washi tape. 
Are you having a Valentine's Day theme? Or will you opt for a non-Valentines inspired one?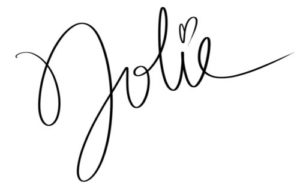 Follow