Welcome to my May 2018 Bullet Journal Setup. Bullet Journal monthly setup is one of my favorite types of blog post to do because I'm always very excited to share with you how I set up my bullet journal for the new month. For the month of May, I didn't choose any particular theme like I did for April and March. Instead, I picked orange as my accent color throughout the month to kind of tie everything together. Like always, I hope this May 2018 Bullet Journal Setup can give you some inspiration and spark new ideas that you can use for your own setup. 
THIS POST CONTAINS AFFILIATE LINKS. PLEASE READ MY DISCLOSURE FOR MORE INFORMATION.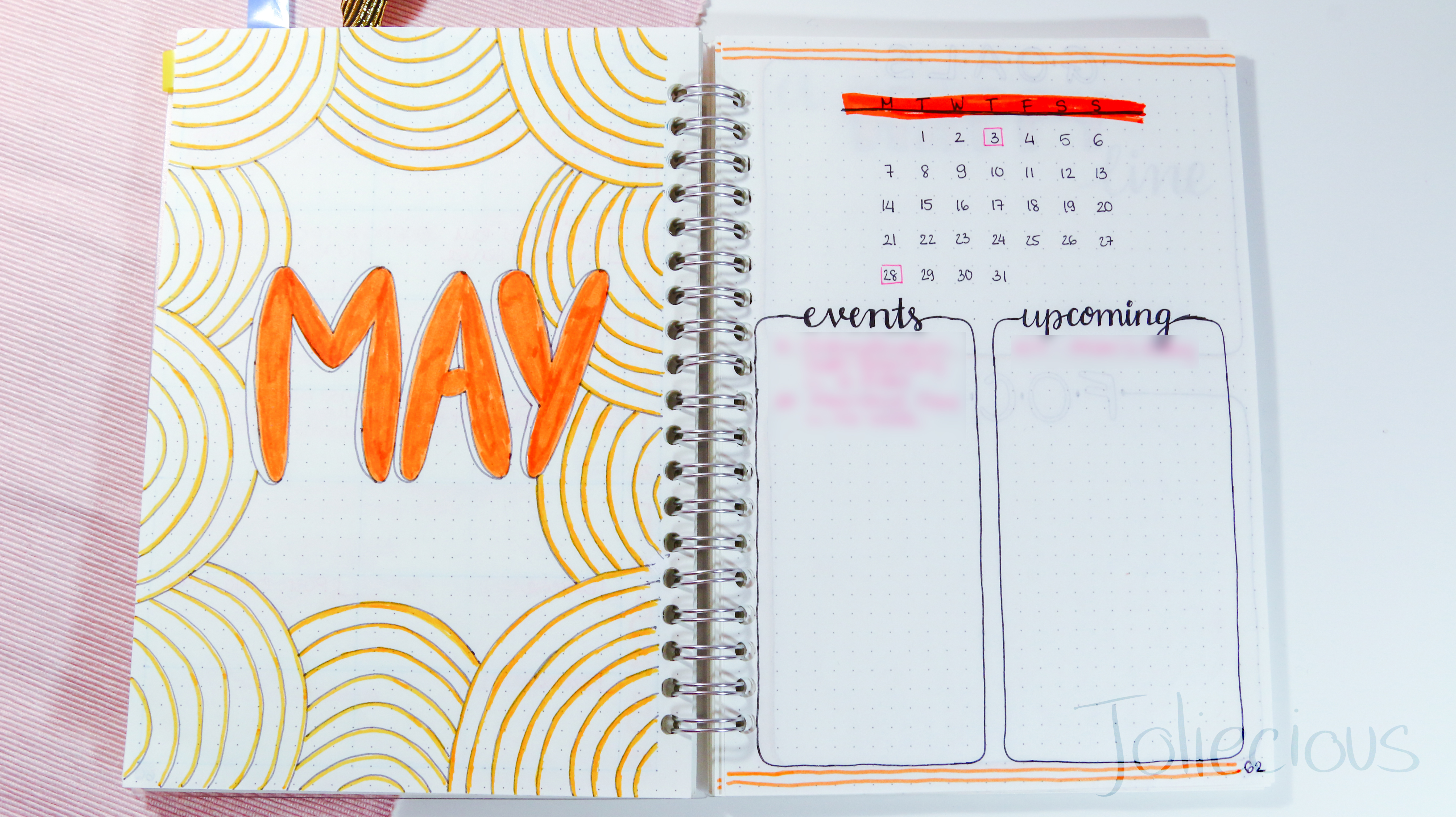 The cover page for the May 2018 Bullet Journal Setup is quite simple. First I doodled some rainbows (or stage curtains – whatever you see them) around the page as the border. Then, I drew out a balloon-looking May and added the drop shadow to make the lettering more interesting.
I've been sticking to the same calligraphic lettering for a while so I'm trying to incorporate other lettering styles in my bullet journal. You'll see that reflects throughout this May 2018 Bullet Journal Setup.
I also used a different layout for my month-at-a-glance. At the top of the page, I just have a traditional calendar for the month of May. The section below is divided into Events and Upcoming. As you can see, I box the date that the event will occur and write down what it is in the Events section. The Upcoming section is for events that will happen in June.
Next is my Goals and Focus for the month of May.
For the past couple of months, I've been surrounded by lots of negative vibes. Therefore, I decided to add a gratitude log, which I call "A Happy Line", back into my bullet journal setup to help me be more grateful and positive.
A printable of this "A Happy Line" page is available for you guys to download. You can grab a copy of it from my Free Bullet Journal Printables library.
Do you remember my Snail Habit Tracker for April? For May 2018 Bullet Journal Setup, I came up with the Habit Tracker Ice Cream. I'm beyond happy with how it looks and can't wait to color in all the boxes. This Ice Cream Habit Tracker is not available for download yet, but I certainly can make one if you guys are interested. Let me know in the comment section.
For this bullet journal monthly setup, I'm sharing with two different weekly layouts. The first one is a one-page layout, which is good for those who'd like to save some pages or for those who don't have a lot going on in a week.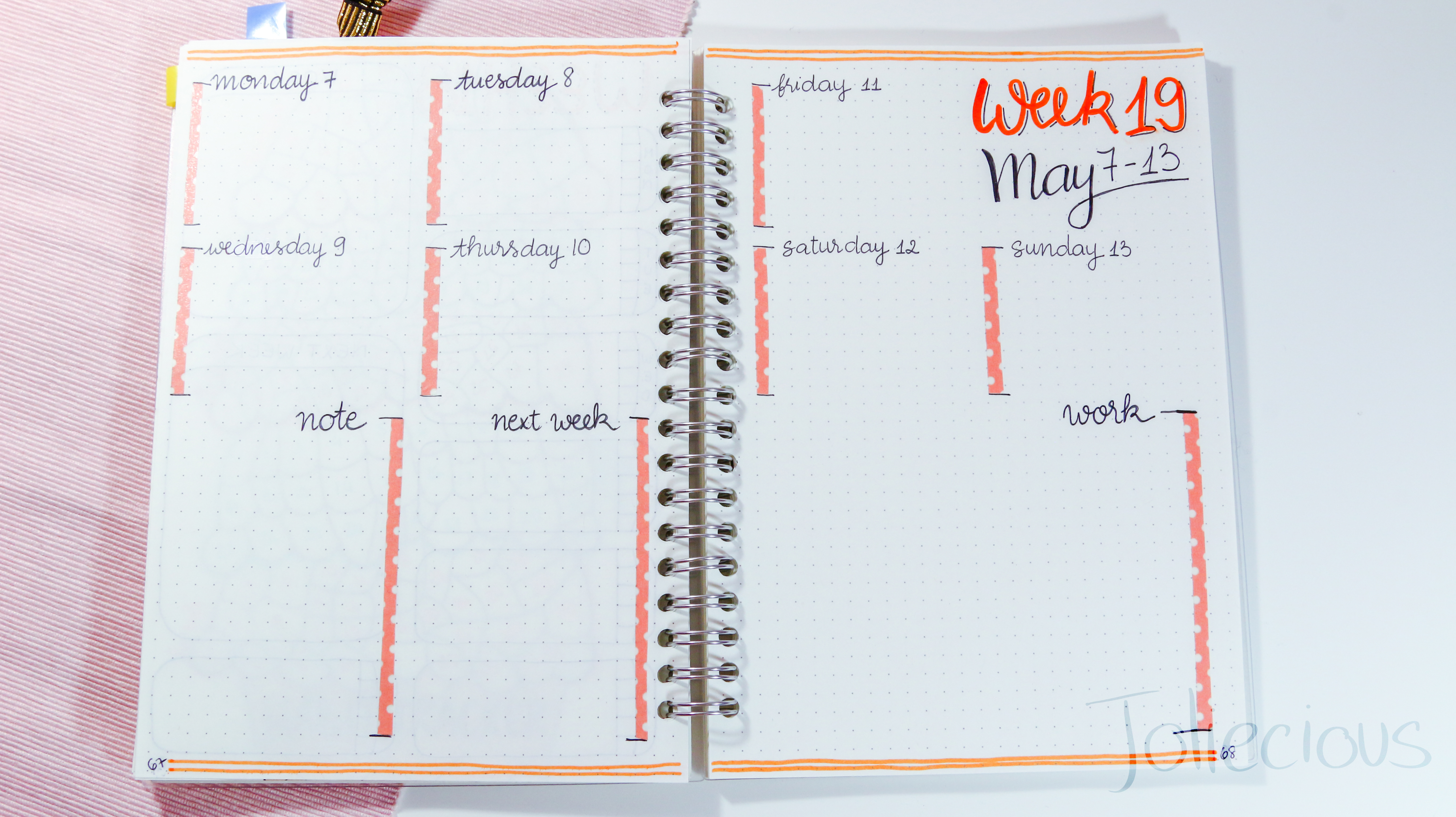 The next layout will take up 2 pages so you'll have more space for notes, tasks, and events. A great way to decorate your bullet journal without spending too much time drawing is using washi tape. As you can see, I cut out some thin strips from a washi tape and use them as the borders for my boxes.
That's all for the May 2018 Bullet Journal Setup. If you're new to bullet journal, check out my Bullet Journal Planner Set for 2018 for more inspiration. If you're interested in the Habit Tracker Ice Cream, let me know in the comment section. See you next time!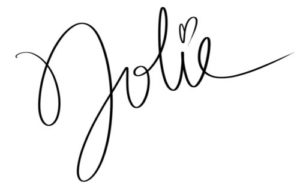 Follow