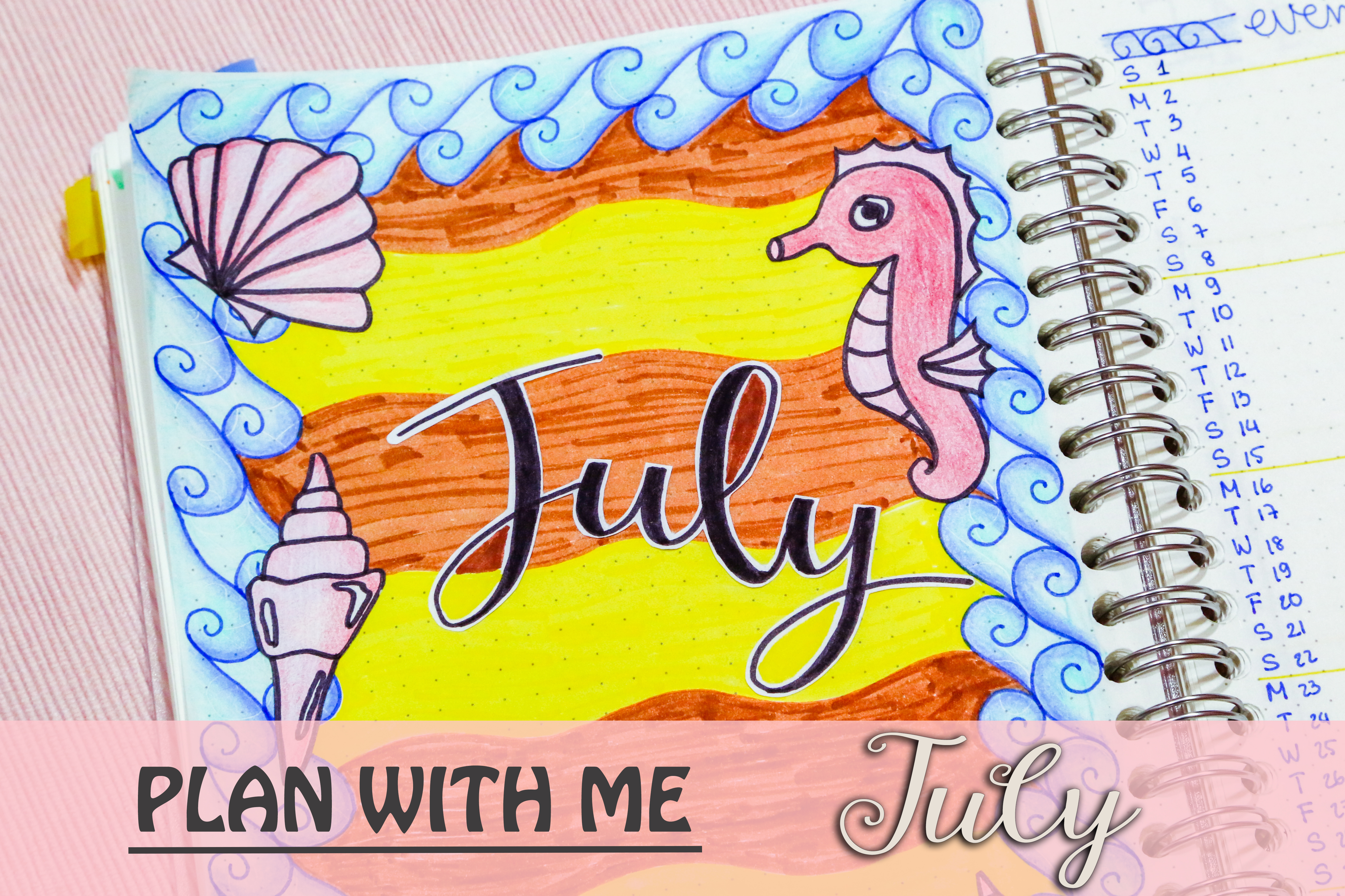 Besides the bloody hot weather here where I live, I'd say June treated me quite nicely. All the troubles of the past months were settled down. My mind is free and I can finally think about vacations! And my ideal summer vacation has got to include the sandy beach and the salty smell in the air.
You probably could have guessed by now that my theme for July 2018 Bullet Journal Setup is the ocean. Ocean or under-the-sea is a classic summer theme for bullet journal setup but it definitely will never grow old. Am I right?
THIS POST CONTAINS AFFILIATE LINKS. PLEASE READ MY DISCLOSURE FOR MORE INFORMATION.

The Cover Page of July 2018 Bullet Journal Setup was inspired by the flyer of an ocean-themed party in my office. As you can see, I drew rolling waves around the page as the border. I wrote the word "July" on a separate piece of paper, cut it out and stuck it on the yellow-and-brown background which replicates the sandy beach. Lastly, I finished off the page with some seashells and a cute seahorse.
To the right of the Cover Page is the July's Monthly Spread. After a couple of months of ditching the vertical column monthly layout, I finally came back to it. This layout wasn't useful for me because I usually don't have a lot of events or appointments during the month. However, I anticipate that July will be busier than usual, hence, this setup.
I carried the ocean theme into the Monthly Spread with some more rolling waves and bubbles.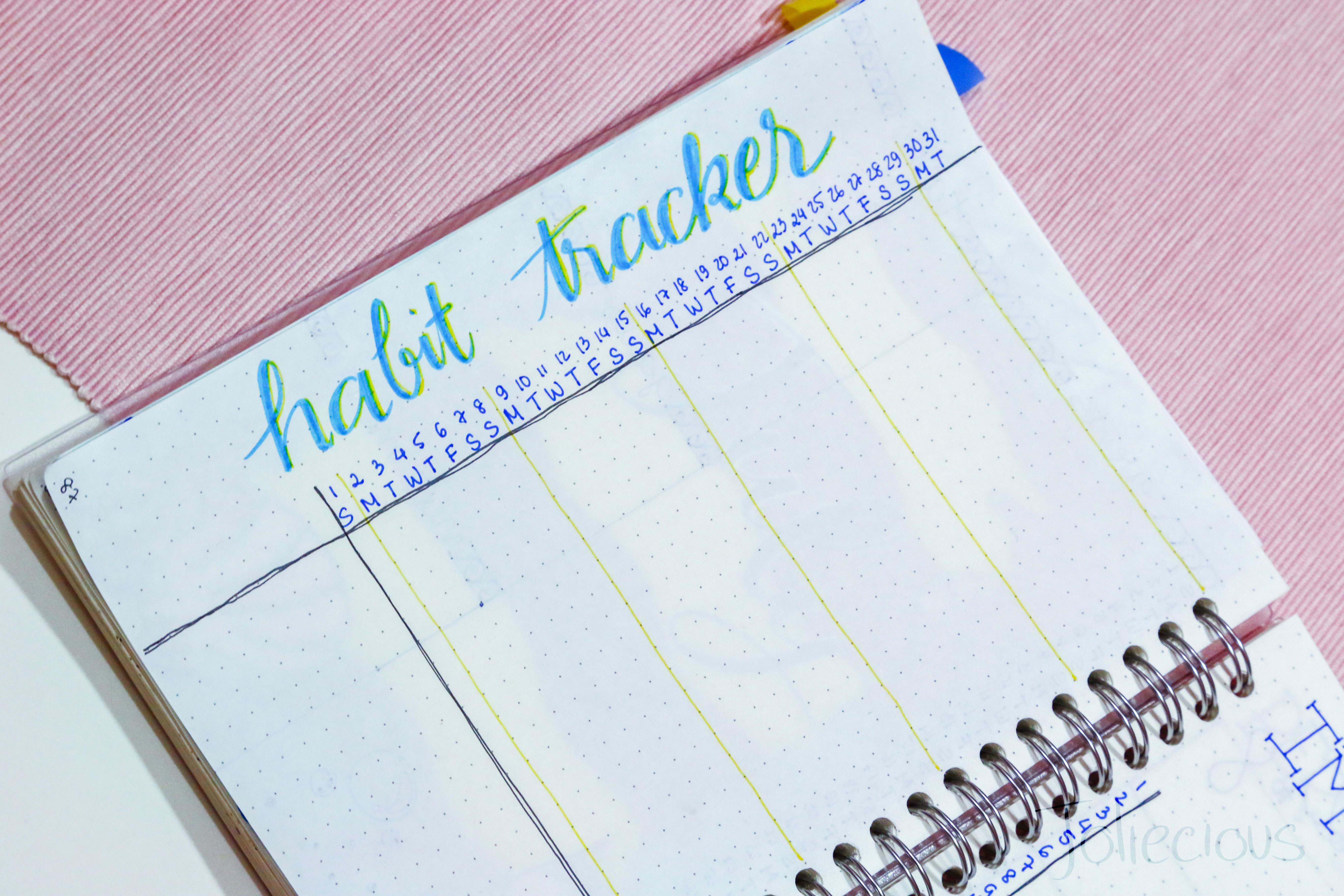 The Habit Tracker was simply set up like how I did for last month. However, I noticed that it is quite empty, so I might add some seashells and fishes later. If you're looking for square or round habit trackers, I have free printables to download HERE.
In every of my monthly setup, I always have a form a daily journal such as Gratefulness Log or Happiness Log. As you can see from the photo above, for this July, I decided to keep track of what I'm grateful for.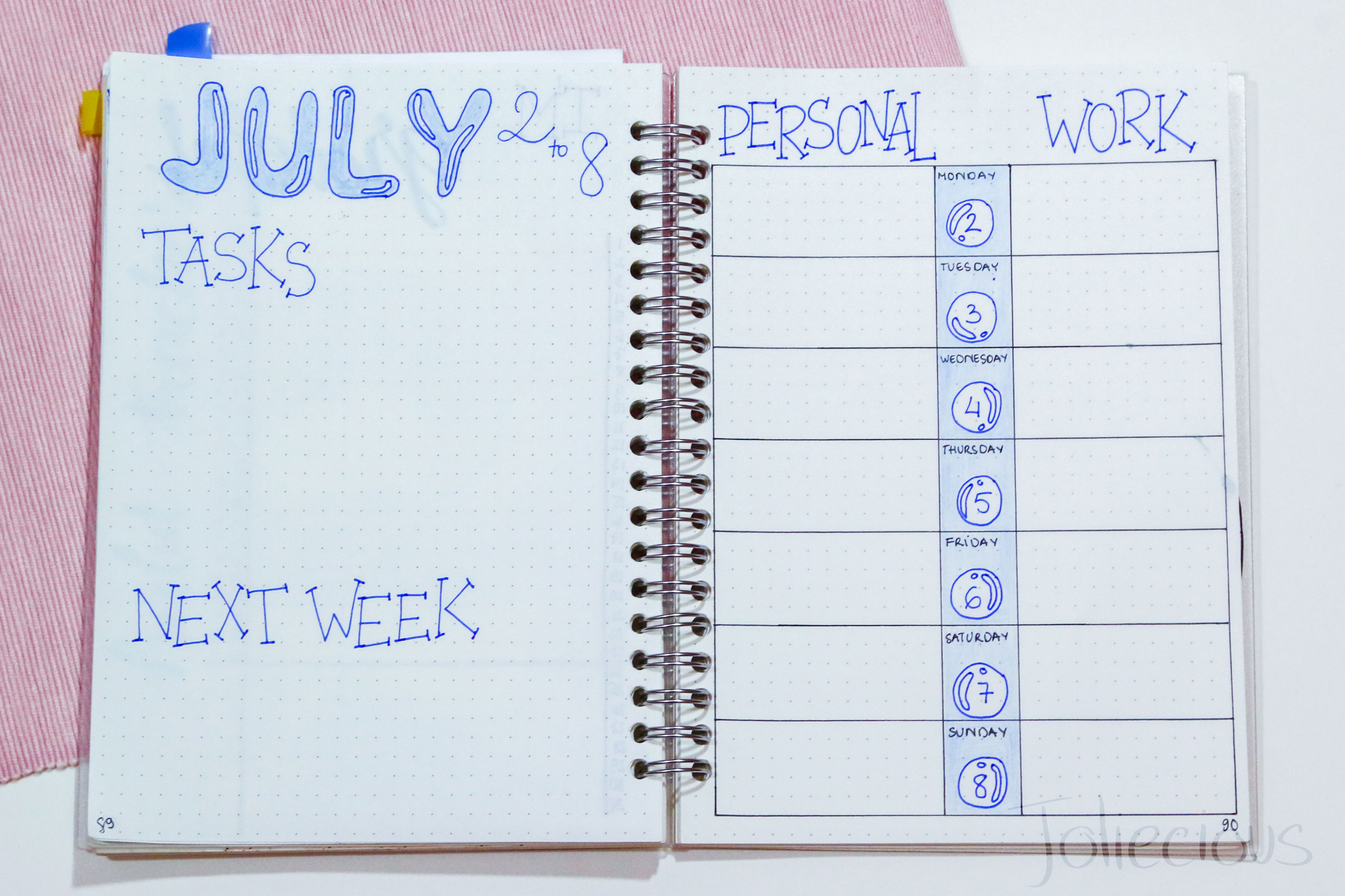 We finally come to the last section of my July 2018 Bullet Journal Setup: the Weekly Spread. This layout was inspired by the talented Rhean from @bulletby_r. I was in need of something new for my weekly spread, so I took Rhean's layout and modified it to serve my need.
Have you decided the theme for your July bullet journal? Do you like to set up your month in advance or wait till the first day of the month?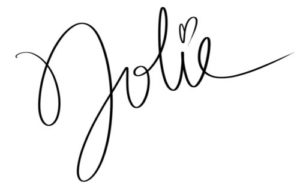 Follow