I had planned to have this post up sooner so many of you can use it for inspirations in your own bullet journal, but you know, life happens. Better late than never! Here is my August 2018 Bullet Journal Setup.
I feel very special sharing this month setup because August marks exactly 1 year since I started to share my monthly bullet journal setups with the world. Though I did miss November and December of 2017 (again, life happens) but still. To me, that's a milestone! I'm sincerely grateful for all the love and support from you guys. Every time I receive feedback from you on my work, it motivates me to do the next.
The theme I chose for the August 2018 Bullet Journal Setup is cacti. I'm not a huge plants-and-flowers person, but for some reasons, lately, I've been drawn to cacti and succulents.
The Monthly Welcome Page was inspired by a photo I saw on We Heart It. I doodled 3 pots of different cacti and wrote a simple August calendar below the plants to fill up the empty space. To add a pop of color, I colored the pots with bright yellow.
Succulents and cacti are easy and fun to doodle. You can check out my Instagram Story and TV to see exactly how I drew this welcome page.
The next page is my August's Monthly Spread or Month-at-a-Glance Page. As you can see, it's not much different from my July Setup. I still find the verticle layout useful for my current schedule. Until I can come up with something else, I'll properly stick with it for a while. On the same page, I also created 3 dedicated boxes for my monthly goals, monthly tasks and things I need to do next month.
I carried the cacti theme into the Habit Tracker and Gratitude Log with green color and more cacti pots.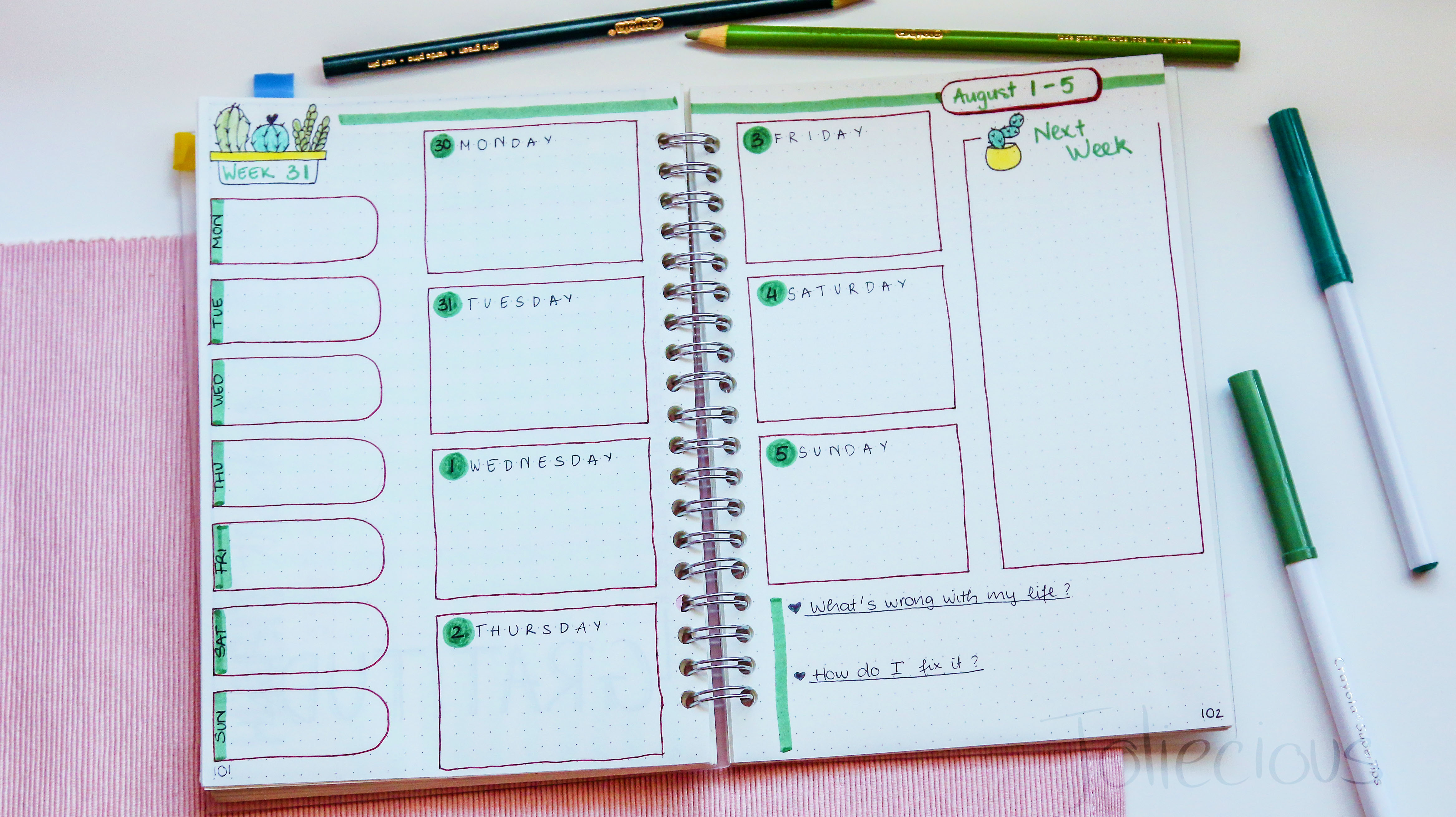 We finally come to the last section of my August 2018 Bullet Journal Setup: the Weekly Spread. I'd added a few new things to my usual weekly spread.
First, for this month I decided to separate the daily events from the daily tasks. Therefore, I drew 7 smaller boxes on the left page where I'm planning to list upcoming occasions, events, appointments and even my daily workout. By doing this, I hope to make the spread less cluster and overwhelming.
Second, I added 2 questions "What's wrong with my life?" and " How do I fix it?". According to Sarah Knight in her book, Get Your Sh*t Together, these are the two questions one should ask him/herself in order to set goals and get his/her life together. I recently finished listening to this book on Audible and decided to apply her tactics into my bullet journal. Check out Get Your Sh*t Together if you want to learn more about Sarah's theory.
That concludes my August 2018 Bullet Journal Setup. Although it is late, I hope you still find some inspirations from this post for setting up your August, or the upcoming months.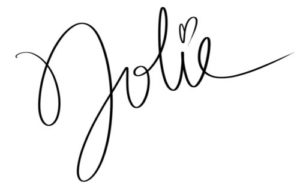 Follow