If you are a blogger or an online business owner of any types, I hope you've heard of Pinterest, or better yet, used Pinterest. When I first started blogging, I paid little to no attention to Pinterest, because I didn't see how it could help drive traffic to my blog. I was too busy trying to find the right hashtag for my Instagram, or fit what I wanted to say in 280 characters on Twitter. But as soon as I realized how powerful Pinterest is and how it can help my blog traffic, I pour my energy into researching the platform and optimizing my Pinterest account.
Pinterest is a game-changer. After I started to implement different Pinterest strategies, my blog's monthly pageviews grew from 800 in Jan 2018 to 2000 in April 2018. Until now, Pinterest is still responsible for about 96% of all my blog traffic from Social Media.
There are so many things I can talk about Pinterest strategy, such as Pinterest SEO, Rich Pins, How to Create High-Quality Pins, etc. But for the purpose of this post, we are only talking about Pinterest Group Boards. Joining Pinterest Group Board is the easiest way to expand your visibility within Pinterest (aka monthly viewers) and direct the traffic back to your website, especially if you're a new blogger with a small number of followers.
Before I share with you how I grew my Pinterest monthly viewers from 25,000 to 150,000 in 3 months with less than 100 followers, I just want to remind you that I'm not a Pinterest expert. In fact, I still categorize myself as a new blogger (see my stats, I don't have an impressive number of pageviews). However, these tips work even for a small blog like mine, so they might work for yours as well.
What is Pinterest Group Board?
Pinterest users are allowed to save and organize photos and videos into different collections known as Boards. A Pinterest Group Board is just like a Board, except that the owner invites collaborators to contribute to the said board.
Why is Pinterest Group Board Important?
Pins within a Group Board can be seen by not only the owner and the collaborators but also the owner's followers. That's a whole lot of additional audience for your pins. And this is exactly why we should join Pinterest Group Boards.
How to Join and Use Group Boards
When you start looking for Group Boards to join, I'd suggest checking out the Pinterest profiles of popular bloggers who have the same niche as your blog. Chances are most of them are already members of multiple group boards, or they might even own some that you can join.
Find the Group Boards within your niche. This is important and also self-explanatory. Niche Group Boards are generally more helpful than those who allow pins in multiple topics. I write a lot about Bullet Journal on my blog, so most of the boards I've joined are bullet journal related. I'm also in an all-topic blog post sharing board but I don't get a lot of repins from it.
Join Group Boards that have more followers than you do. Your goal is to broaden your reach within Pinterest after all.
Check the Group Board's description. Some board's owners implement rules to make sure the collaborators pin relevant pins to the board. Follow the rules closely or you'll be kicked out. Here, you'll also find instruction on how to join the group board. Most of the time, you're asked to follow the owner's Pinterest and shoot him/her an email. Sometimes, direct message via Pinterest.
Join as many as you can. Don't just stop at 1 or 2 boards. But it doesn't mean joining any groups you come across. Only the active and quality group boards will benefit you. Currently, I'm in 18 group boards and still looking for more to join. These boards are all related to my niche.
Repin you old pins to the group boards, even though you've already pinned them before. This is a great way to repurpose your own contents. Just make sure that the posts are still relevant and check the board's rules.
Pin your own pins and share others'. Once you become a collaborator, stay active by pinning your own contents and also others people's pins. The purpose of a group board is to benefit everyone in the group. If the group board is constantly getting quality pins, it'll gain more followers. And that'll benefit you too.
I know it can be overwhelming trying to figure out how Pinterest works and making it work for your blog. I've been there but I've also done it. As a small blogger, I was able to grow my Pinterest from 25,000 monthly viewers to 150,000 monthly viewers within 3 months. It's not impossible but it surely takes a lot of works.
If you're interested in Bullet Journal and Planner of any kinds, you can join my Group Board right now.
Feel free to leave any questions you have about group boards in the comment section. If it's within my knowledge, I'm happy to answer. Happy pinning!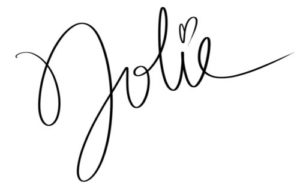 Follow