If you read my November Bullet Journal Setup, you'll know that I've started using a new notebook. After October, there are only a few pages left in my previous one. And so, although there are only two months left, I still decided to make a migration to a brand new bullet journal. Bullet journal migration can be a daunting task, especially when you do it for the first time and do it in the middle of the year. In this post, I will give you a short tour into my new bujo and share some tips on how to make the migrating task easier.
What do I want to keep? What should I change?
These are the questions you want to ask yourself before starting the bullet journal migration process. Sit down and flip through your old journal to see all the pages and collections, and decide which ones are still relevant to you and which ones are not.
For examples, I kept the Index, Future Log, Social Media Stat Tracker, Cleaning Schedule, Saving Goals and Books-to-read. I got rid of the Debt Tracker and Yearly Goals pages as I realized they didn't serve me well. Some new pages I included in my new bullet journal are the Grid Page and Travel Bucket List.
If you want to see more bullet journal ideas and inspirations, be sure to visit and follow this Pinterest board which is filled with amazing bujo spreads.
There might also be pages that you want to migrate to your new bullet journal but change the layout. Take note of that. Once you have a list of things you want to keep, arrange them in the order that works for you. I used small post-it as the placeholders to mark where I want my pages to be.
My new notebook
The notebook I use for my fourth bullet journal is the B5 2-ring Binder ($6) from Muji with their Loose Leaf B5 Grid 5mm (2$ for 100 sheets) papers. This binder is not available anymore but I found a similar one with 26 rings.
I want to use this bullet journal till the end of 2019 without migrating to a new notebook. Therefore I chose to use a binder because I can keep adding papers. This particular one from Muji can hold up to 130 sheets.
A peep at my 4th bullet journal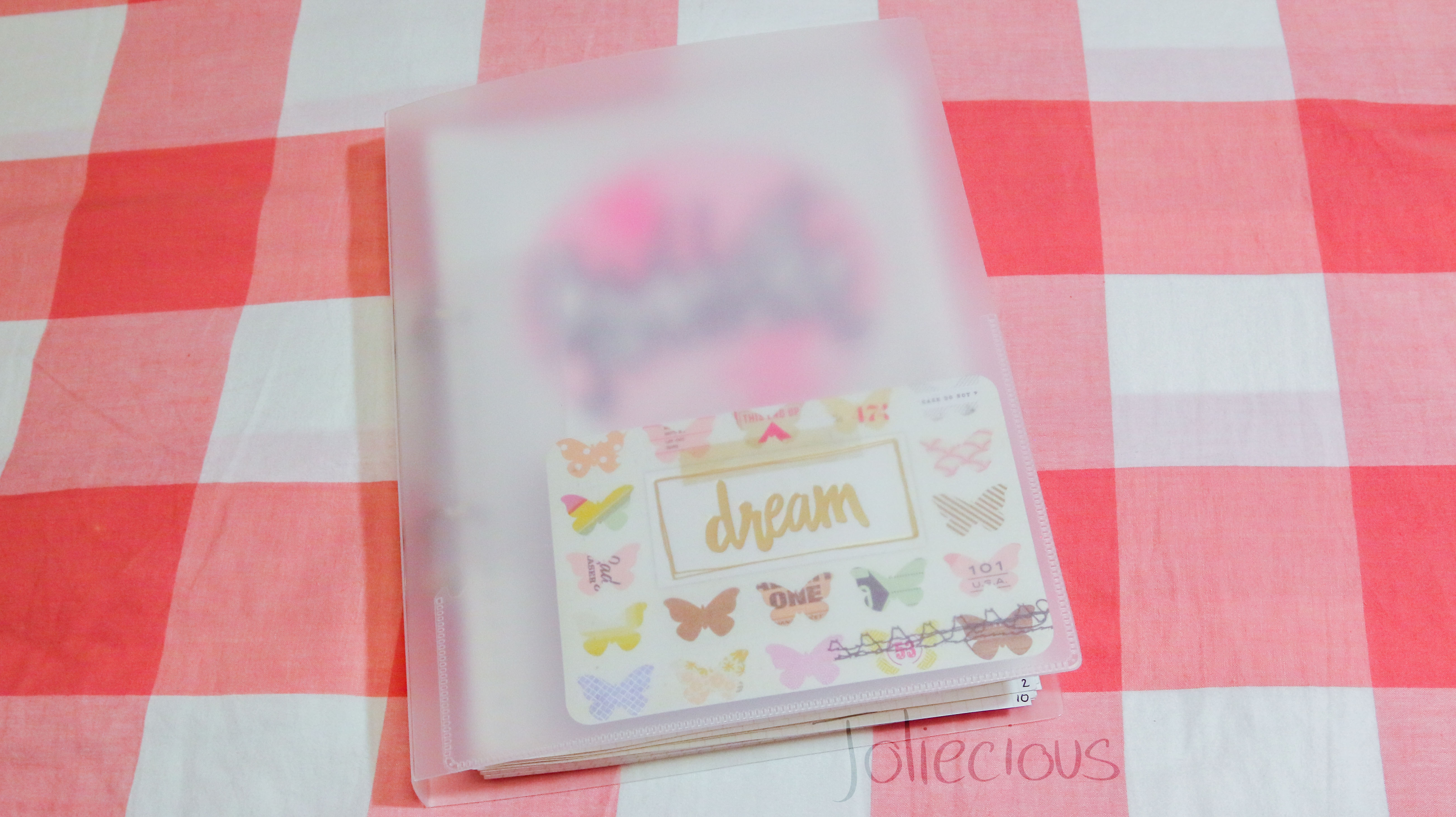 This is how the Muji binder looks. There is a pocket attached to the front cover of the binder where I keep a scrapbook card; I wrote down the Key for my bullet journal on the back of the card.
Having a Quote Page is a great way to decorate your bullet journal and to add a personal touch. I chose this quote to remind me to take things slow. I always have a billion ideas in my mind and I want to rush doing them all, which hasn't served me well, mentally and physically.
I first discovered the Grid Page from watching @amandarachlee's video but it was actually created by Dan from @pacificnotation. The idea behind this page is to use it a the guide whenever I set up a new page in my bullet journal. I can easily figure out where the middle line is or how to divide the page into fourth.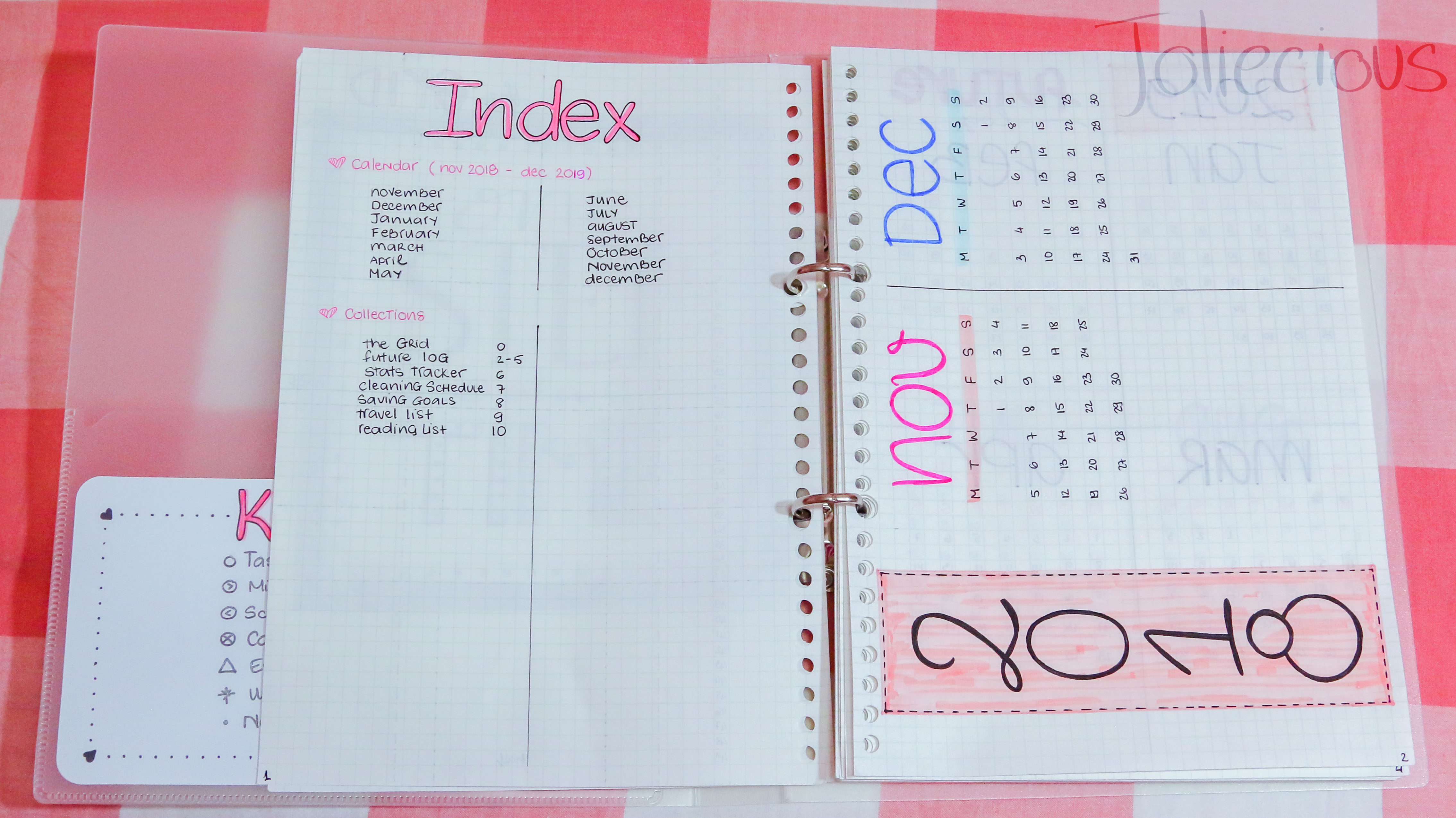 The next few pages are the Index and Future Log.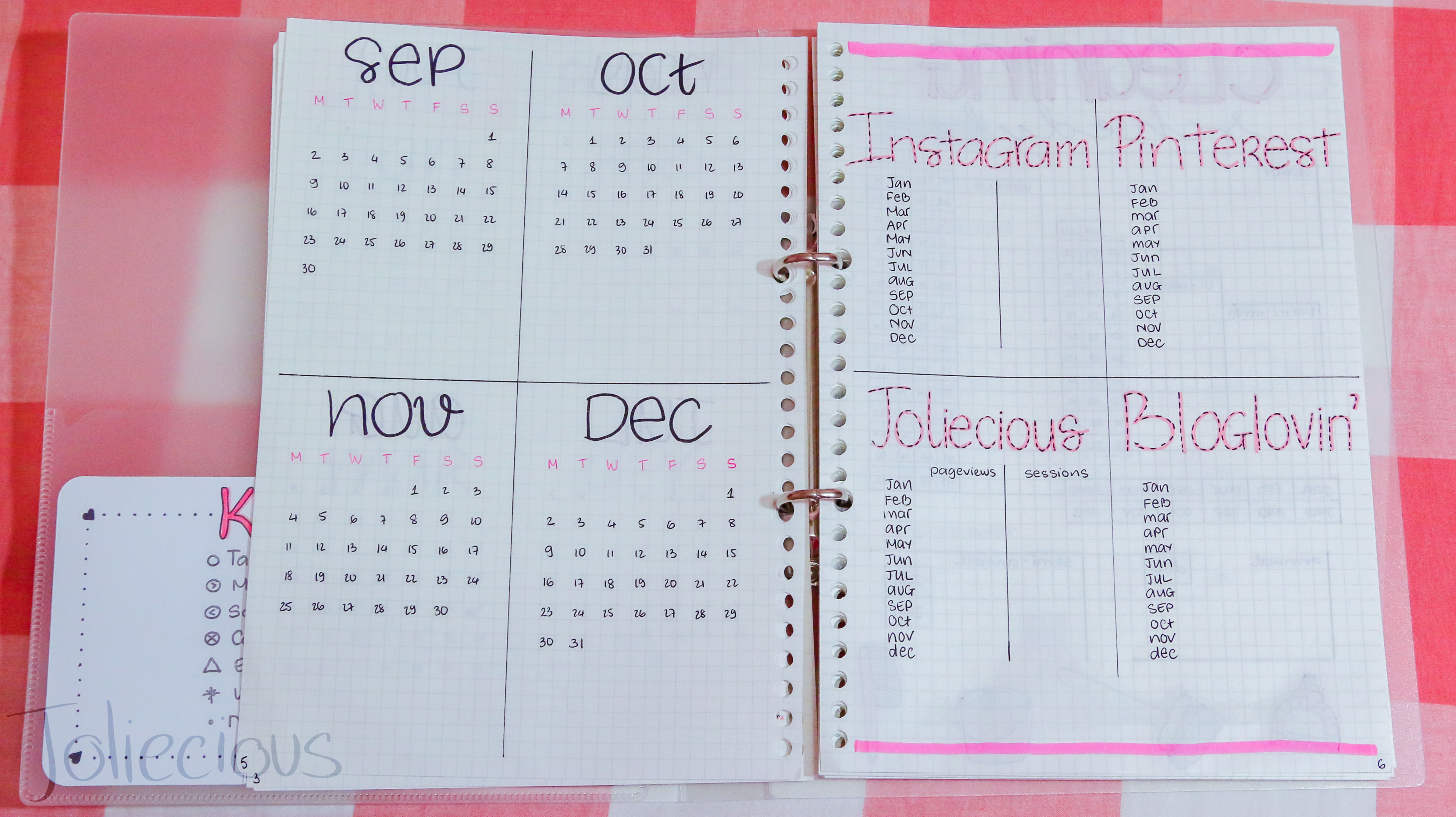 As you can see, there is some ghosting on the pages. If you can't stand ghosting, I wouldn't recommend using the Muji papers. Personally, I think it's just a unique charm of pens-and-papers.
A Cleaning Schedule is a must-have for me. It helps me keep track of what I need to tidy up on a daily, weekly and monthly basis.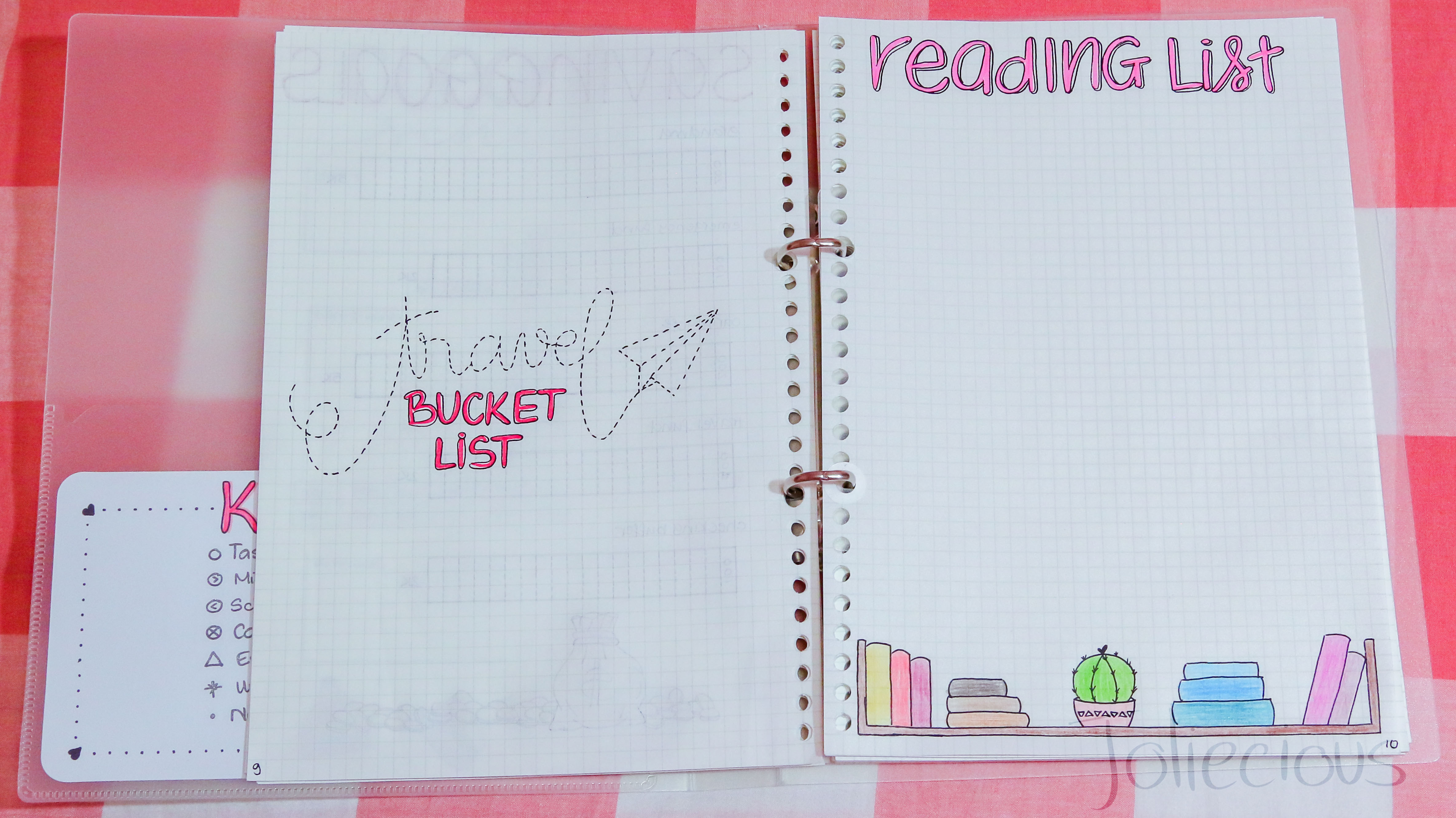 The last two pages I set up are the Travel Bucket List and the Reading List page.
Bullet Journal Migration can be a little intimidating but it can also be a very exciting process. A new notebook comes with endless potentials for new collections, pages, and doodles. I hope after taking a peep into my new bullet journal, you've got yourself some ideas and inspirations for whenever you need to migrate to a new bullet journal.
Until next time,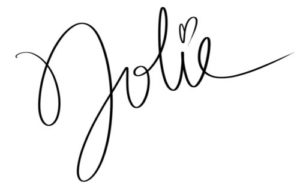 Follow