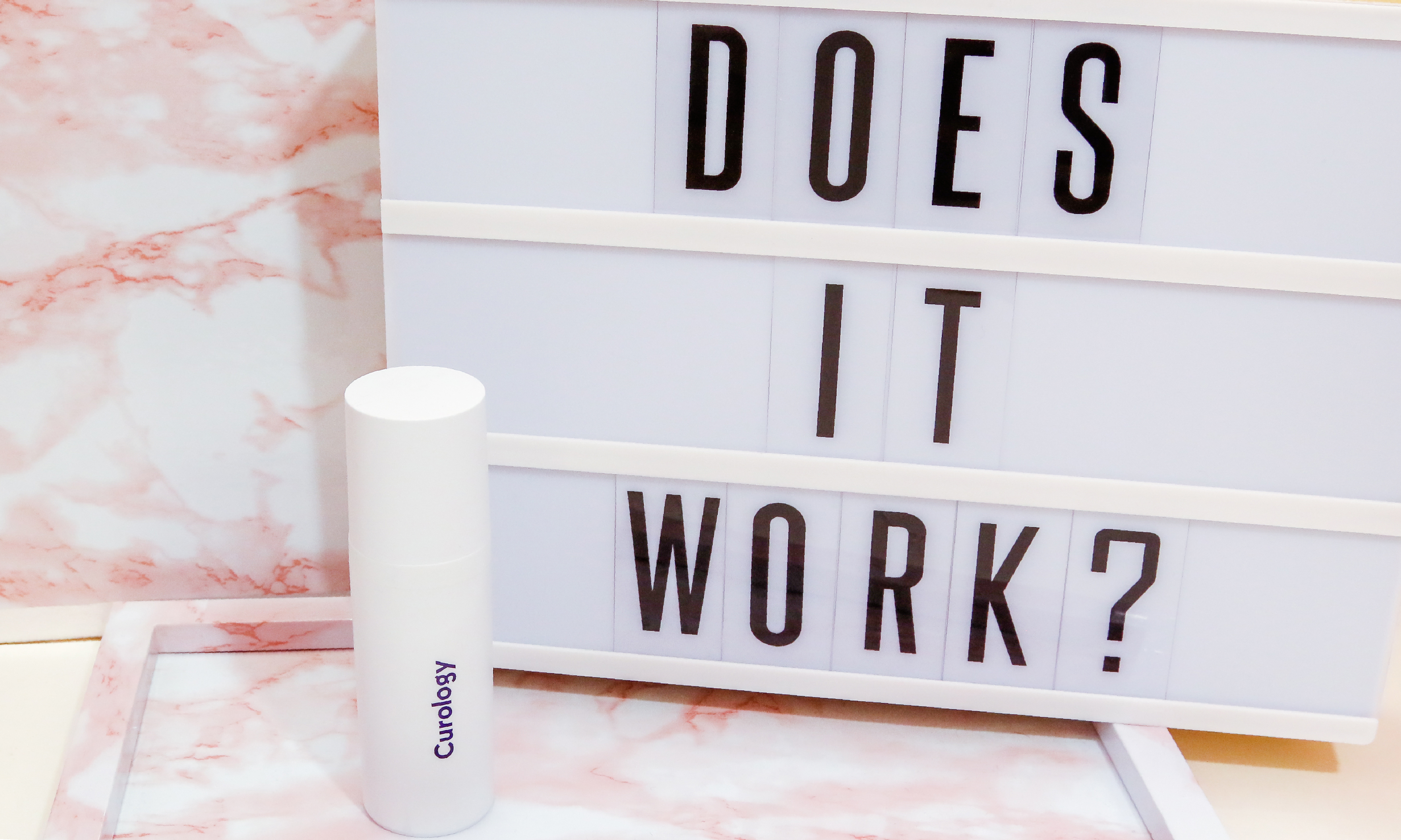 Let's stop talking about Bullet Journal for a minute! Today, I want to share with you about Curology and how I get rid of acne. I'm sure you click into this entry because you are curious. Maybe you have seen Curology's too-good-to-be-true ads somewhere on the internet; or you are struggling to get rid of acne for good; or you want to try Curology but are still skeptical about the magical result.
What is Curology? Does Curology work? Keep on reading and I'll tell you everything I've experienced with Curology!
My Skin History
For your reference, I have acne-prone and oily skin. I've been struggling with acne ever since puberty hit. I thought, once the teenager stage passed, the acne would go away. But it never did! In my twenties, I'm still fighting acne left and right. Although my acne problem wasn't extremely severe, my skin has never been completely clear. I've experienced blackheads, whiteheads, nodules, inflammatory, acne scars, uneven texture, hyperpigmentation, and occasionally the painful cystic acne. I don't have a lot of pictures of my acne skin because I hate seeing it, but you can visit this old entry to get a sense of my skin condition before.
Previously, I'd tried so many different acne-fighting products. Although these products did suppress and control the acne problem, I don't think they have totally cured it. My acne would calm down for a few weeks and then flare up again. It was a never-ending cycle. And I was extremely frustrated!
This photo is how my skin looked like in August-September. It was also when I decided to try Curology because I was desperately wanting to get rid of acne.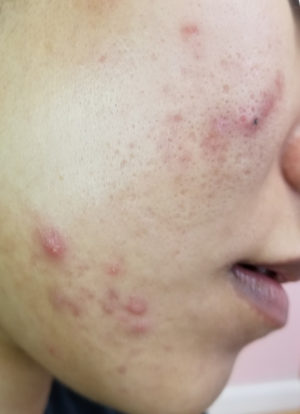 What is Curology?
An online dermatologist. I think that's the best way to describe Curology.
First, you fill out a questionnaire about your skin and previous treatment. Curology also asks you to upload some pictures of your face. Next, Curology assigns a licensed medical provider who will, then, analyze your skin condition and formulate a customized treatment for your needs.
PRICING:
1-month Plan: $24.90/mo. ($19.95 + $4.95 shipping).
2-month Plan: $39.90 charged every 2 months. Free shipping.
2-month Set: $59.90 charged every 2 months. Free shipping. Including a cleanser and a moisturizer.
I opted for the 2-month plan as I don't need the cleanser and moisturizer.
My Curology Formula
4%  Azelaic Acid + 1% Clindamycin + 4% Niacinamide
My custom treatment was formulated to focus on unclogging pores, fighting acne-causing bacteria and reducing inflammation and hyperpigmentation.
The Progress
Per the instruction, I apply a thin layer of the treatment every night, after cleansing and toning. When I first started using Curology, I went for two pumps. Now, one pump is enough.
WEEK 1: After one week of using Curology, I could see that the then active acne got smaller and slowly disappeared. The inflammation also calmed down. I still had a few tiny whiteheads but they weren't a major problem. Unlike other acne products I used in the past, Curology didn't feel dry on my face at all. Although I also used it with my Ain't Misbehavin' Medicated AHA/BHA Acne Cleanser, I didn't experience any conflict reaction.
WEEK 2: Things were getting better. No painful under-the-skin acne erupted except for some tiny whiteheads here and there.
WEEK 3: This was when I thought that another acne-fighting product had failed me. My skin felt extremely dry and flaky, which wasn't normal for my oily skin. It burned and itched, too. Luckily, I found out on Curology website that this was a common reaction that many users experienced. They suggested stopping using products that contain AHA and BHA to minimize the dryness. Therefore, I stopped using the Ain't Misbehavin' cleanser. Every night, after putting on the Curology treatment, I also applied rosehip oil on top of aloe vera gel to lock the moisture in.
WEEK 4: I suspected what happened during the third week was either the purging of my skin or the AHA/BHA cleanser's reaction to Curology. In the fourth week, the dryness went away. My face didn't feel burning and itchy anymore. After one month of using Curology, I was so impressed. The result is really "too good to be true". You have to try it to believe it.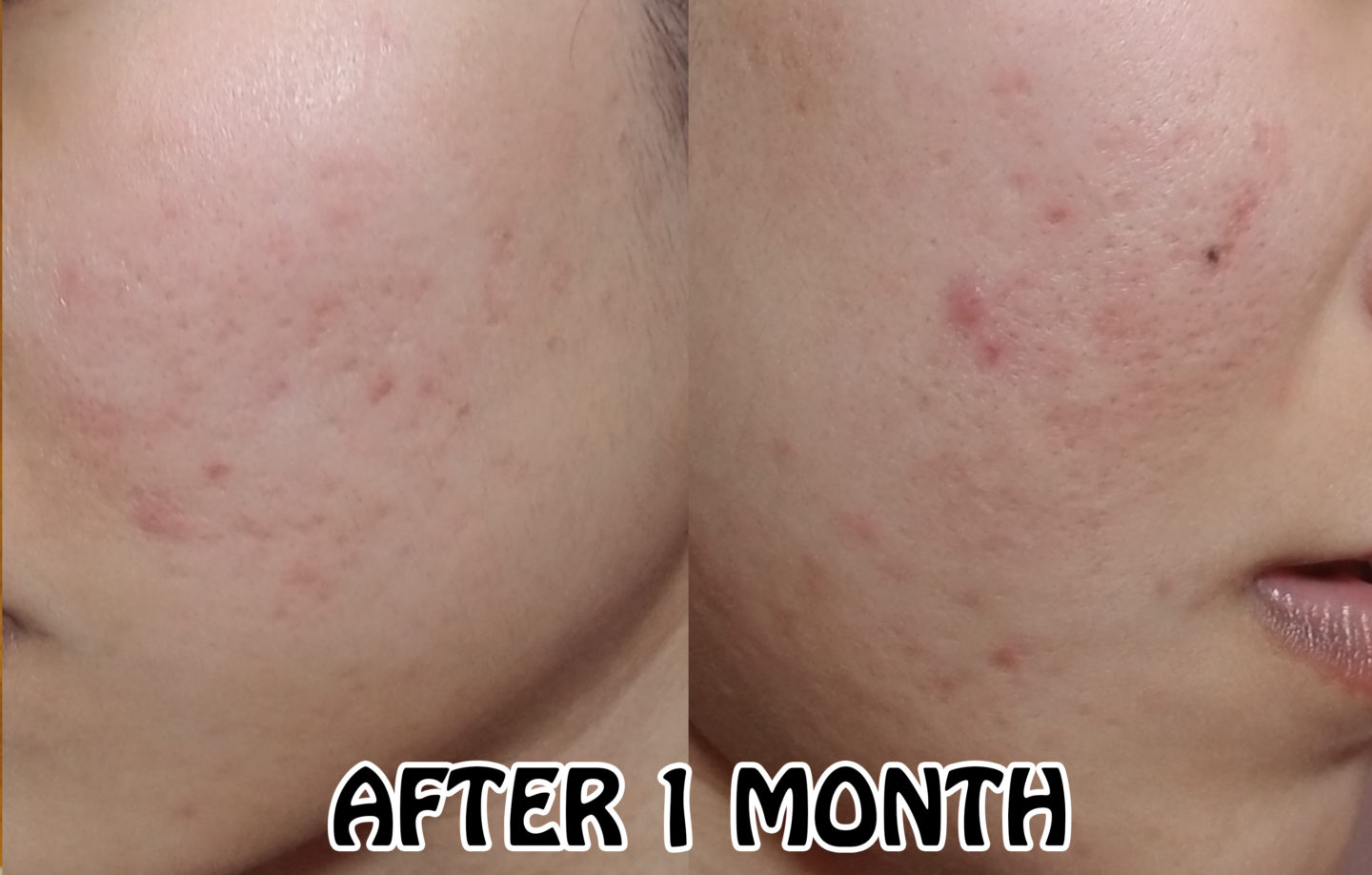 AFTER 2 MONTHS: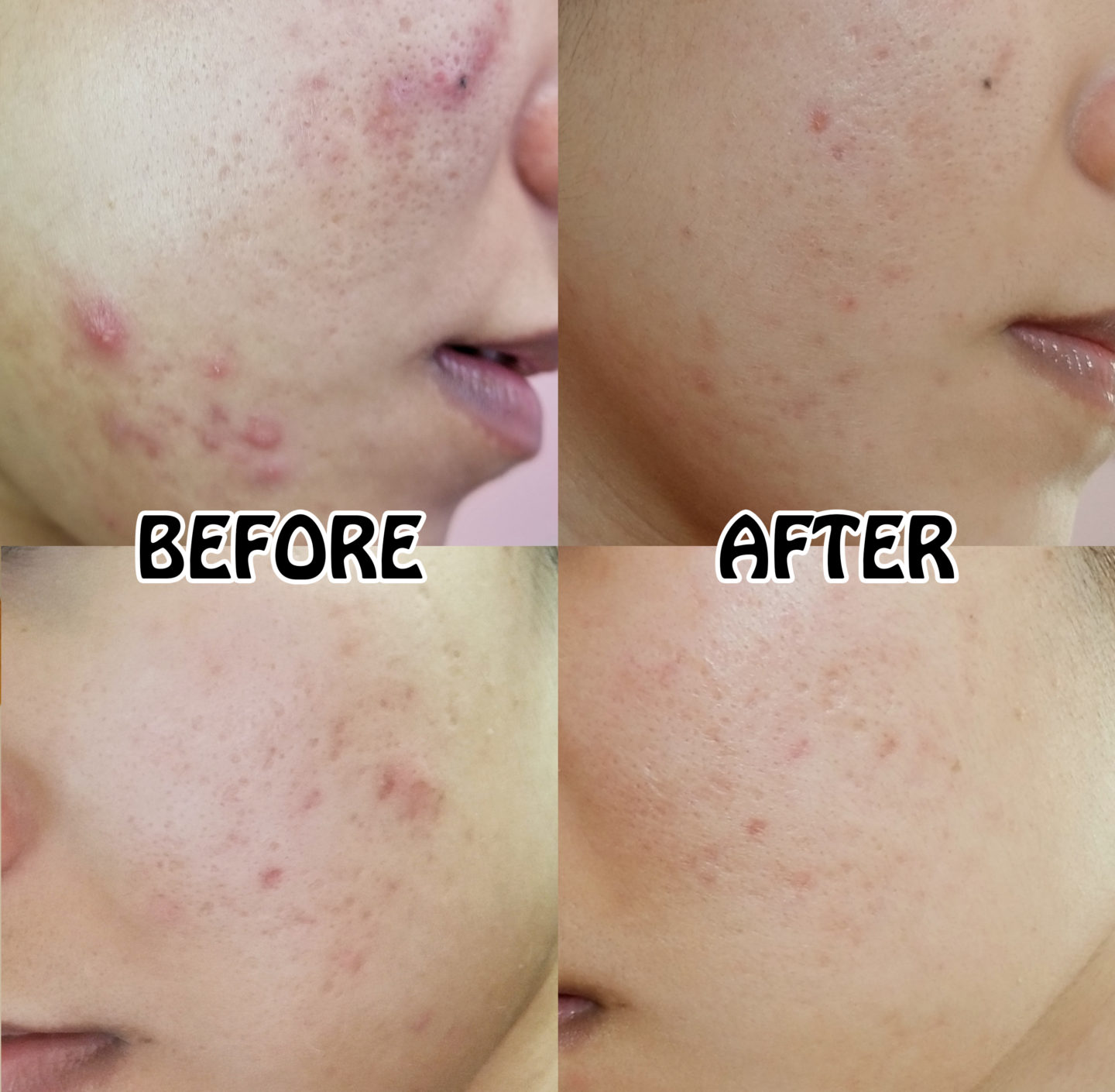 As you can see from the photo:
There is no active acne.
The redness and inflammation reduces.
My pores definitely minimize and shrink.
My skin texture has gotten a lot better. It actually glows and feels so soft.
The dark spots and scars are slowly fading.
Overall, I'm so happy with the result I got from 2 months of using Curology. This is the closest to acne-free that my skin has ever been. And it's just getting better and better. If you are desperately wanting to get rid of acne, like me two months ago, I highly recommend giving Curology a try. You can actually get your first bottle FREE if you use my referral link. Just pay for the shipping and cancel any time you like, there is nothing to lose here.
I hope this Curology review will be helpful for many of you. Good luck on your acne-fighting journey.
Until next time,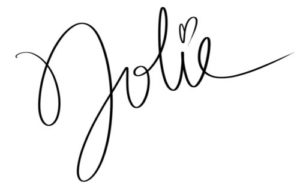 Follow