Hello there!
Welcome back to another entry of Plan with Me. Today, we're here to talk about my February 2019 Bullet Journal Setup.
For February, I decided to ditch the classic heart-and-flower Valentine's theme. Instead, I chose something very flowy and whimsical: Dreamcatcher. I spent a lot of time working on all the spreads for February Bullet Journal Setup, so I hope you will love them as much as I do.
At the end of this post, you'll find a video, where I'll show you exactly how I created each of these spread. Please keep on reading!
Like always, we'll start of February Bullet Journal Setup with the Monthly Cover and Month-at-a-Glance.
For my Monthly Cover, I drew a lot of feathers flowing in different directions and added beads in various sizes onto the strings of the feathers. With my Crayola color pencils, I colored in the feathers with multiple colors such as yellow, blue, purple, orange, pink and emerald blue. I also used Crayola Super Tips markers to go along the pen lines to add shadings. To finish off my Monthly Cover, I lettered the word "February" in faux calligraphy.
To the right of the Monthly Cover, you'll find the February Month-at-a-glance. For a change, this month I used the vertical layout instead of the standard grid monthly calendar.
IF YOU WANT TO SEE MORE BULLET JOURNAL IDEAS AND INSPIRATIONS, BE SURE TO VISIT AND FOLLOW THIS PINTEREST BOARD WHICH IS FILLED WITH AMAZING BUJO SPREADS
Next, we have my Goals and To-do page. I also dedicated a Brain Dump section to jot down random things that come to my mind during the month. To keep the theme consistent, I drew 2 mini dreamcatchers.
A new page that I added to the February Bullet Journal Setup is the Instagram Planner. I actually got the inspiration from Aska at @instantprintable. She uses the spread to plan her Instagram feed. And I thought that it is very helpful, especially when I'm trying to grow my Instagram account. One thing that I will change next month, though, is to have 3 columns to replicate the actual Instagram feed instead of 4 as I have here. I managed to sneak a subtle heart into this month setup. It's February after all!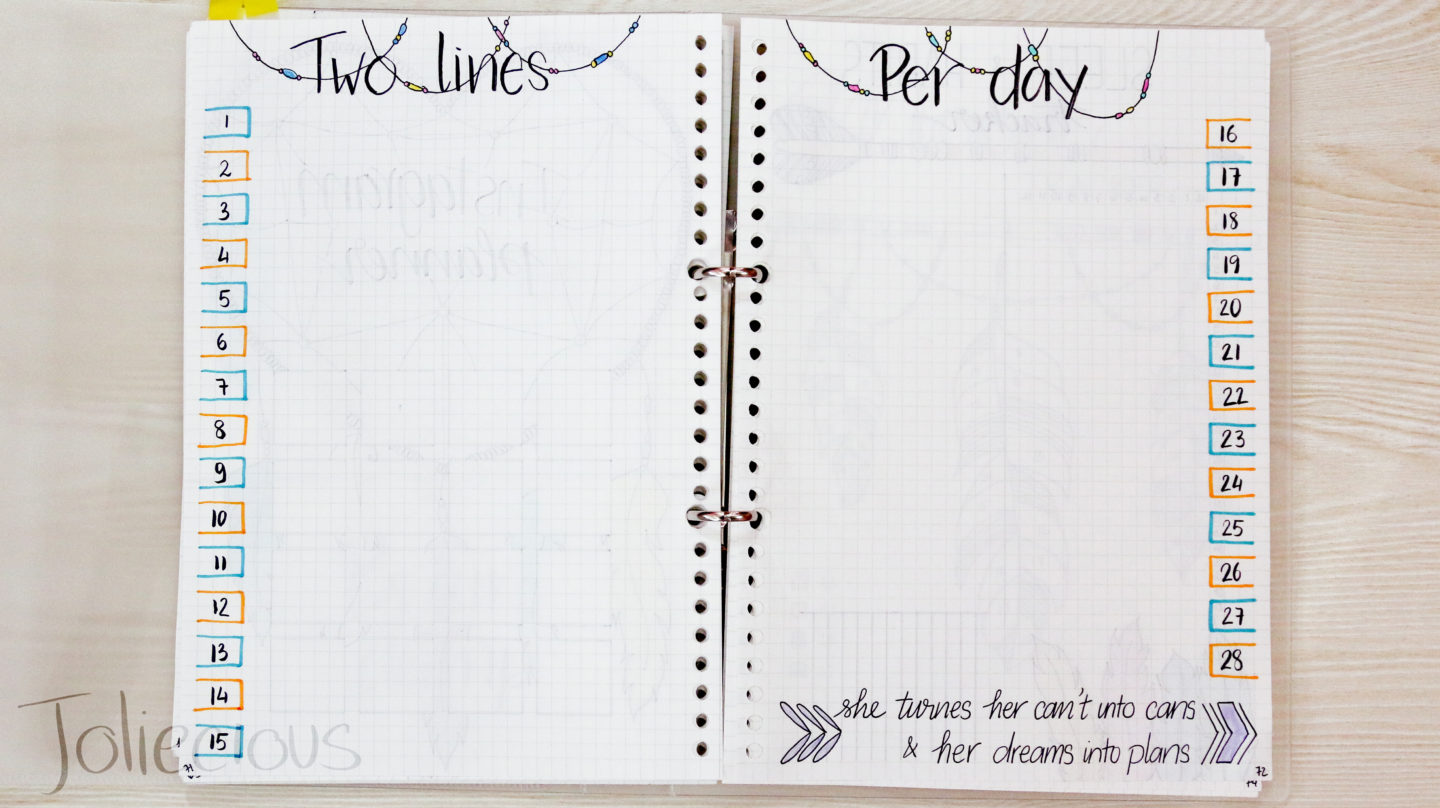 The next spread is the Two Lines Per Day. It was something I started to do in January and decided to keep in February. I love the fact that I get to reflect what happens each day and right it down. To fill in the empty space, I wrote down a quote that I love, which is "She turns her can'ts into cans and her dreams into plans". Not sure if you notice, I accidentally forgot the "s" in "can't". My perfectionist self is screaming and I'm trying my best to silence her. Oh well! Mistakes happen!
We finally make it to the last two pages of the February Bullet Journal Setup: Sleep & Habits Tracker and Mood Tracker. These two are probably my favorites out of all the spreads I set up this month.
My Sleep & Habits Tracker for February is quite similar to how I set it up in January. I added an arrow and some feathers, and used the same color scheme that I've been using throughout the whole setup.
For the Mood Tracker, I drew 3 feathers in varying sized hanging off of a twig. I filled in some sections with parallel lines and left 28 blank sections for 28 days. I will fill them in every day with a color of my mood.
We've come to the end of my February Bullet Journal Setup. I hope you find it helpful and enjoyable. Don't forget to follow me on other social media channels so we can talk more. Thank you for reading and see you next time!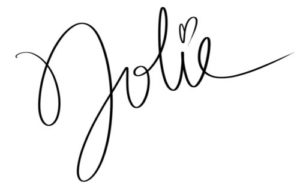 Follow