Wow! Long time no see, everyone! I'm so sorry for disappearing for the entire month. I was occupied with many things and I didn't have the time to film and blog my March setup. While I was gone, I spent some quality time with my family, as well as reflecting on my professional path. Anyway, I'm back. And today, I'm sharing with you my April Bullet Journal Setup.
This month, I chose windmill as my theme, and orange and yellow as my main colors. The drawing and the lettering I did for this April bullet journal setup is quite simple to re-create. I absolutely love how cute everything turns out.
If you want to see exactly how I setup for the month of April, watch the video below. Don't forget to subscribe to my channel for more bullet journal related videos.
IF YOU WANT TO SEE MORE BULLET JOURNAL IDEAS AND INSPIRATIONS, BE SURE TO VISIT AND FOLLOW THIS PINTEREST BOARD WHICH IS FILLED WITH AMAZING BUJO SPREADS
As always, we will start with my Monthly Cover and Monthly Overview pages. For the cover, I draw a windmill in the middle of the page and lettered the word "April" on top of it. I went for the simple and childlike drawing style for this month setup. Together with the color scheme, these pages just make me so happy to look at. Also, you'll see this font repeatedly throughout this entire April bullet journal setup.
I went with the traditional calendar look for the Monthly Overview page. Again, the entire setup isn't complicated at all. However, the repeated color scheme and font, as well as the similar windmill make everything seem cohesive.
Something new I started to implement in my bullet journal is the Weekly To-do section. After setting up my monthly goals, I will figure out and plan what steps or tasks I need to complete each week in order to achieve my goals. Braindump is a must-have for me because I always have a million ideas running wild in my head. It's nice to have a place where I can jot everything down and go back to them later.
The next page is my Editorial Calendar where I plan my Instagram posts, blog posts and Youtube videos.
For April bullet journal setup, I combined Habits Tracker, Sleep Tracker and Mood Tracker all together on one page. I am actually quite satisfied with how this page turns out.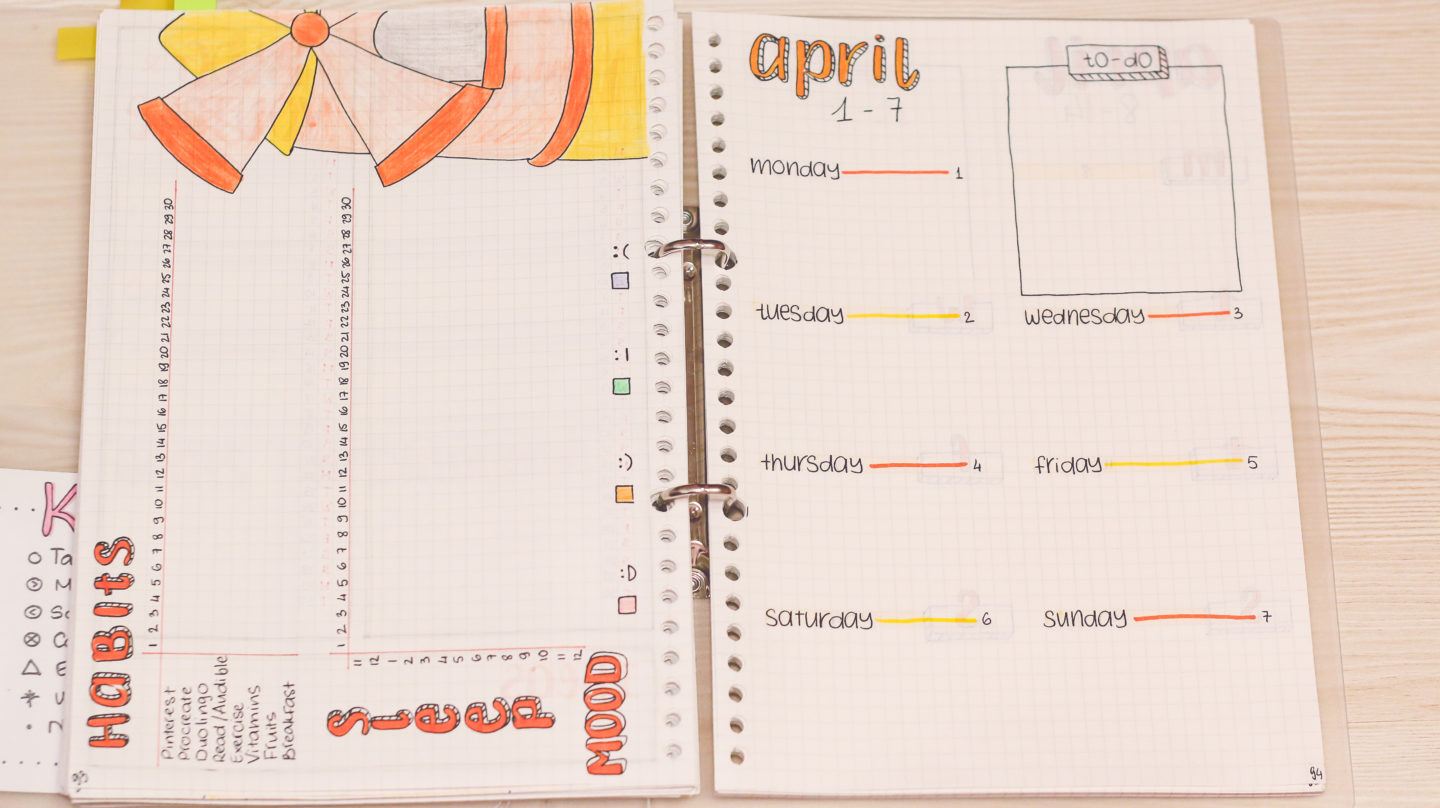 The last 4 pages in my April bullet journal setup are the Weekly Pages. I used the same layout that I've been using for a while, and only changed the headers. I didn't include any windmill in these pages because I wanted to make sure I have enough space for my to-do list. Therefore, to tie theme with the rest of the setup, I used the same color scheme and lettering font.
That is all for this month bullet journal setup. I hope you enjoyed it. Also, I'd love for you to comment below what theme I should do next. See you in my next post.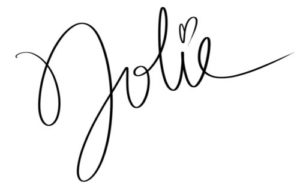 Follow