Hello everyone!
I'm finally back with the July 2019 Bullet Journal Setup. There are so many new things about my bullet journal and I'm so excited to share with you.
Although I haven't used up all the pages in my old Muji binder notebook yet, I still decided to switch to a new one, the Scribbles that Matter A5 notebook in pastel pink. Here is the story behind that.
Around the end of May and the beginning of June, I started to slack off in my bullet journal. I couldn't keep up with any of the trackers or the to-do list. I hated looking at all the unfilled pages so much that I didn't bother to open my bullet journal for days. Bullet journalling suddenly became so overwhelming, which is weird because it has been a part of my daily routine for such a long time.
After taking a step back, I realized that a lot of the pages or the trackers I set up weren't useful to me at all. In short, I didn't need them; I set them up for the sake of sharing them on my blog or posting on social media. I know that if I want to bullet journal again, something needs to be changed. Therefore, I decided to start fresh in a brand new notebook, and only set up the pages that I truly need. You can watch the video below to see how I set up a new bullet journal. Alert: it's a lot simpler than my last version!
With that being said, my July 2019 bullet journal setup is very simple and straightforward. The theme for this month is watermelon, also a very classic theme but so well-fitted for a summer month.
For the Cover Page, I roughly drew 2 slices of watermelon and wrote the word "July" in faux-calligraphy. Everything I used to set up this month will be in the supplies list at the end of this post.
FREE JULY COVER PAGE PRINTABLE FOR BULLET JOURNAL
I also have Free 12 Months of Bullet Journal Cover Pages right here that you can download.
IF YOU WANT TO SEE MORE BULLET JOURNAL IDEAS AND INSPIRATIONS, BE SURE TO VISIT AND FOLLOW THIS PINTEREST BOARD WHICH IS FILLED WITH AMAZING BUJO SPREADS
Turning the page, we come to my Monthly Overview. It was a bit time-consuming, at first, to figure out all the grid spacing because I actually never used a regular A5 notebook before. However, I did reference other bullet journallers to come up with the layout for this monthly overview page.
In case you're curious, the spacing for each box of my calendar is 5 x 5. With the empty space to the right, I decided to set up an Instagram schedule to help me keep up with my posting. I'm quite happy with the result.
We've come to the last two pages of my July 2019 Bullet Journal Setup: the Habits Tracker and Sleep Log. I told you it's very simple, didn't I?
Out of all the collections and trackers I've tried in my bullet journal, Habit Trackers and Sleep Log are the ones that I actually use. As you can see, I did a very simple and clean layout for both of them. I added a border around the page to make it looks more interesting. Throughout the whole setup, I repeatedly used coral pink and light green to keep the theme consistent.
Bullet Journal Supplies
I also came up with 4 different one-page weekly layouts which I will share in my next post. If you read all the way to this point, thank you and I hope you found this post helpful. Don't forget to follow me on Instagram and Youtube so we can talk more. See you next time!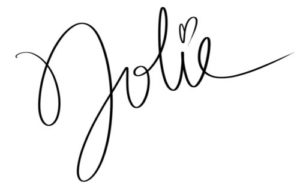 Follow