Hello everyone and welcome back to another bullet journal blog post.
Last week, I shared with you how I set up my bullet journal for July 2019. Today post is the second part of my July setup: the weeklies. In this post, I'll show you 4 different one-page bullet journal weekly layouts to try out yourself.
This post may contain affiliate links. When you click on any affiliate links, I will receive a small commission at no extra cost to you.
Since this is the first time that I use an A5 notebook (you can see my last one here), I did look up some inspirations but mostly found the two-page layouts. I, personally, prefer the one-page bullet journal weekly because, first, I usually don't have a lot of to-dos per day, and second, I want to save pages so the notebook can fit at least 6 months.
With that being said, if you also gravitate towards the one-page bullet journal weekly layouts, here are some ideas. My theme for July setup is watermelon so you'll see a lot of red, green and watermelon doodles throughout these spreads.
IF YOU WANT TO SEE MORE BULLET JOURNAL IDEAS AND INSPIRATIONS, BE SURE TO VISIT AND FOLLOW THIS PINTEREST BOARD WHICH IS FILLED WITH AMAZING BUJO SPREADS
For your reference, this is the grid spacing of my Scribbles That Matter notebook.
For the first week of July, I divided the page into 2 sections: To-do and Notes (spacing 18:8). The dimension for each day of the week is 5 x 18.
The second weekly spread is just a simple 2-column layout. Each column contains four 8 x 12 boxes. I dedicated the last box for Notes.
Also using the same concept as the second spread, for the third week of July, I made the boxes skinnier and elongate them so that I can fit 3 columns. Each column has 2 boxes. The dimension for each box is 7 x 16. Since I only have 6 boxes to work with, I combined Saturday and Sunday into Weekend.
Last but not least, we have the 8-box layout with a twist. The 8-box layout is such a classic and simple setup. However, I wanted to spice things up and make it look more interesting. I decided to make the column asymmetrical. Each box is 9 x 13.
Bullet Journal Supplies
That's it for today post. If you read all the way to this point, thank you and I hope this post has been helpful. Don't forget to follow me on Instagram and Youtube so we can talk more. See you next time!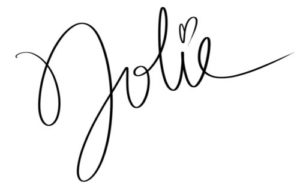 Follow