In today post, I'm sharing with you how I transferred from my old notebook to a brand new bullet journal. I decided to start a new notebook for the second half of 2019. It was pretty exciting because this was actually my first time using an A5 notebook.
If you want to see how I start a new bullet journal, please keep on reading.
The notebook I chose this time is the Scribbles that Matter in Pastel Pink. It already comes with the Key and Index pages so that was very convenient.
The very first page that I set up in my new bullet journal was the Grid Spacing Guide. I first saw this page in one of Amanda Rach Lee's videos and started using it in my last notebook.
The Grid Spacing page has proven to be one the most helpful pages in my bullet journal because I keep reference back to it whenever I do my setup. Looking at it, I know exactly how to divide the page without having to recount all the squares.
The next two pages are the Yearly Overview for July to December of 2019 and January to June of 2020. My plan is to switch to a new notebook every six months.
Next, we come to the Year in Pixels page. This is something new that I've always wanted to try out in my bullet journal.
Usually, I would set up the Mood Tracker to keep track of my mood monthly. However, I found that it takes a lot of time to set up. And I usually forget to fill it in halfway through the month. Therefore, I decided to try the Year in Pixels, or in my case July to December 2019 in Pixels. I think it'd be easier for me to look at my feelings throughout the year.
IF YOU WANT TO SEE MORE BULLET JOURNAL IDEAS AND INSPIRATIONS, BE SURE TO VISIT AND FOLLOW THIS PINTEREST BOARD WHICH IS FILLED WITH AMAZING BUJO SPREADS
We finally reach the last two pages of my new bullet journal setup. To the left, I have the Monthly To-do page. It serves the purpose of a master to-do list for me to jot down anything I'm planning to do in a particular month. It runs from July 2019 to June 2020.
To the right, you'll find my Social Media Stats tracker. It's just a way for me to see how I'm doing with all of my social media platform. It's also very motivating to see the numbers growing every month.
Bullet Journal Supplies
If you read all the way to this point, thank you and I hope you have enjoyed your short time here. Don't forget to follow me on Instagram and Youtube so we can talk more. See you next time!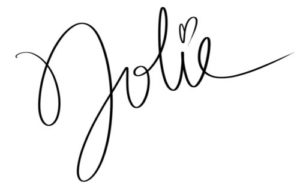 Follow