Hello hello! Welcome to my August 2019 Bullet Journal Setup. Ever since I switched to the new notebook, I've have been trying to keep my setup short and simple by including only the spreads that I know I will use for sure. In fact, there are only 4 pages in my August 2019 bullet journal setup plus the weeklies. It's going to be a short post and I hope you'll enjoy it.
The theme I chose for August setup is Breakfast because it's probably my favorite type of food. I love everything breakfast, especially egg. If I have to choose one thing to eat for the rest of my life, that will definitely be eggs!
IF YOU WANT TO SEE MORE BULLET JOURNAL IDEAS AND INSPIRATIONS, BE SURE TO VISIT AND FOLLOW THIS PINTEREST BOARD WHICH IS FILLED WITH AMAZING BUJO SPREADS
First, let's take a look at my August Cover Page. I drew a collage of breakfast food to be the frame surrounding the word "August". As you can see, we have an apple, a slice of bread, sausage, a glass of orange juice, sunny-side-up egg, milk box, and bacon strips.
For coloring, I tried using different tools such as color pencils, Tombow dual brushes, Mildliner pens and markers to create different finishes. I really love the final result.
Next, we have the Monthly Overview. I went with the verticle layout instead of the traditional calendar because August will be a slow month for me. The regular calendar layout is great for busy months when I have a lot of events and appointments. For slower months like this month, I found that the verticle calendar works best.
The next page in my August 2019 Bullet Journal Setup is the Habit Tracker. This is my favorite page of this entire setup because of all the eggs. Nothing fancy here! I just added some doodles to make the page look more interesting. Maybe it was the color choice and the doodles that make me love this habit tracker so much.
We're on the last page of this month setup: the Sleep Log or Sleep Tracker. I took me forever to write out all the numbers. Maybe I won't do that again next month.
Bullet Journal Supplies
If you read all the way to this point, thank you and I hope you found this post helpful. Don't forget to follow me on Instagram and Youtube so we can talk more. See you next time!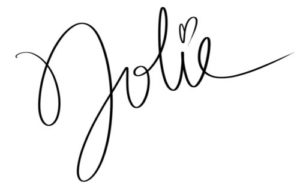 Follow