Hey, guys! Welcome to November 2019 Bullet Journal Setup. My theme for this month is mushroom. At the end of this post, I'm also sharing with you this month's cover page free printable so make sure you read till the end. Let's start!
As usual, the 2 first pages of November 2019 bullet journal set up are the Cover Page and Monthly Overview.
For the cover page, I drew the mushroom in Procreate on my iPad, printed it out and adhered it to the page using double-sided tape. At the end of this post, I have an instant-download link of the mushroom cover page for you to print out if you decide to go with the same theme.
Then, I colored the mushroom with the Zebra Mildliner Dual Brush Pens in Red and Lemon Yellow. All of my favorite bullet journal supplied will also be linked below.
After the cover page, I have the monthly overview. Nothing much to say here; I used the exact same layout that I did last month. For this page, the accent color is Zebra Mildliner Dual Brush Pen in Coral Pink.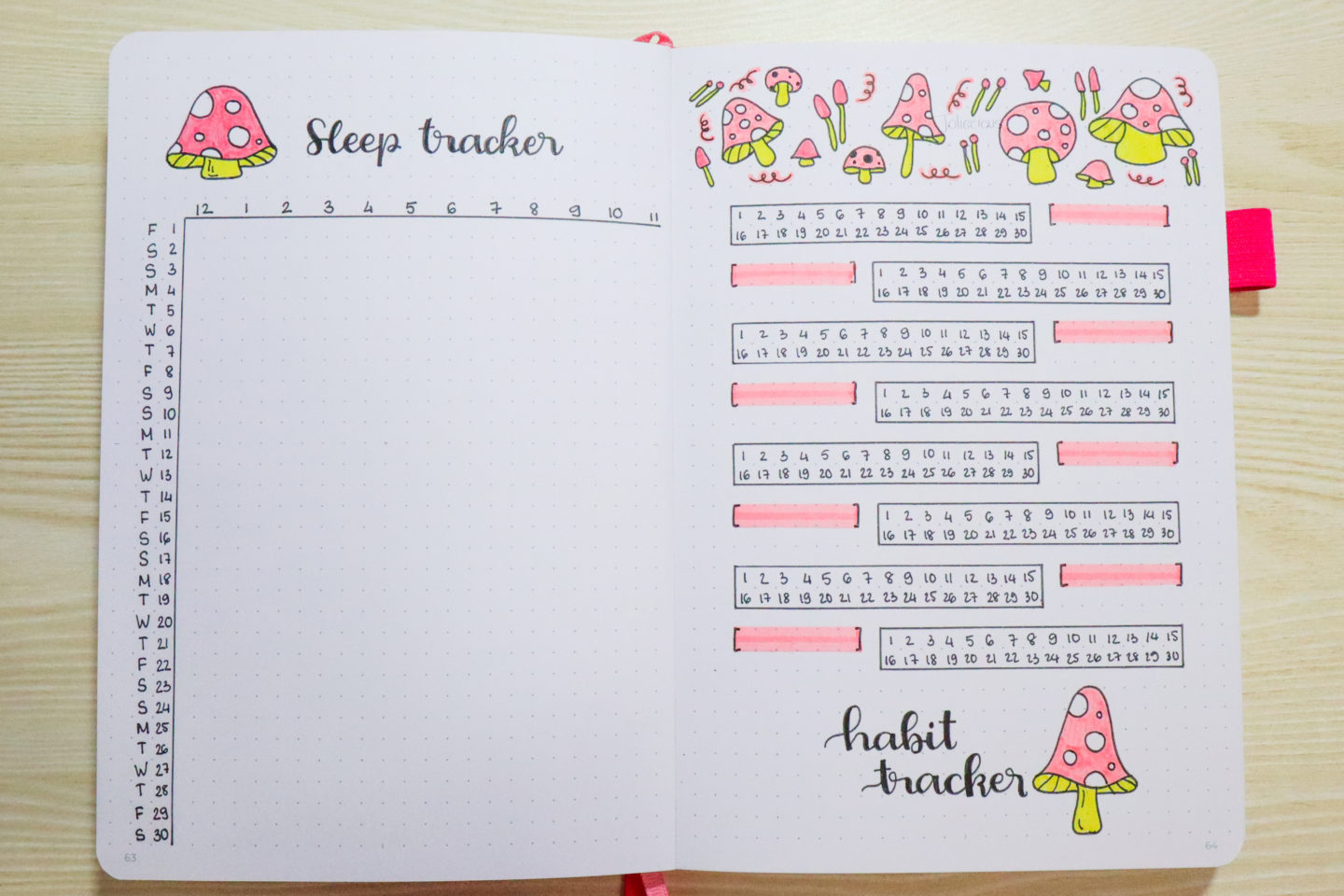 Moving on, we have the Sleep Tracker and Habit Tracker. I tried out the font that I came across on Pinterest and absolutely love it. It's very fitting for this month's theme.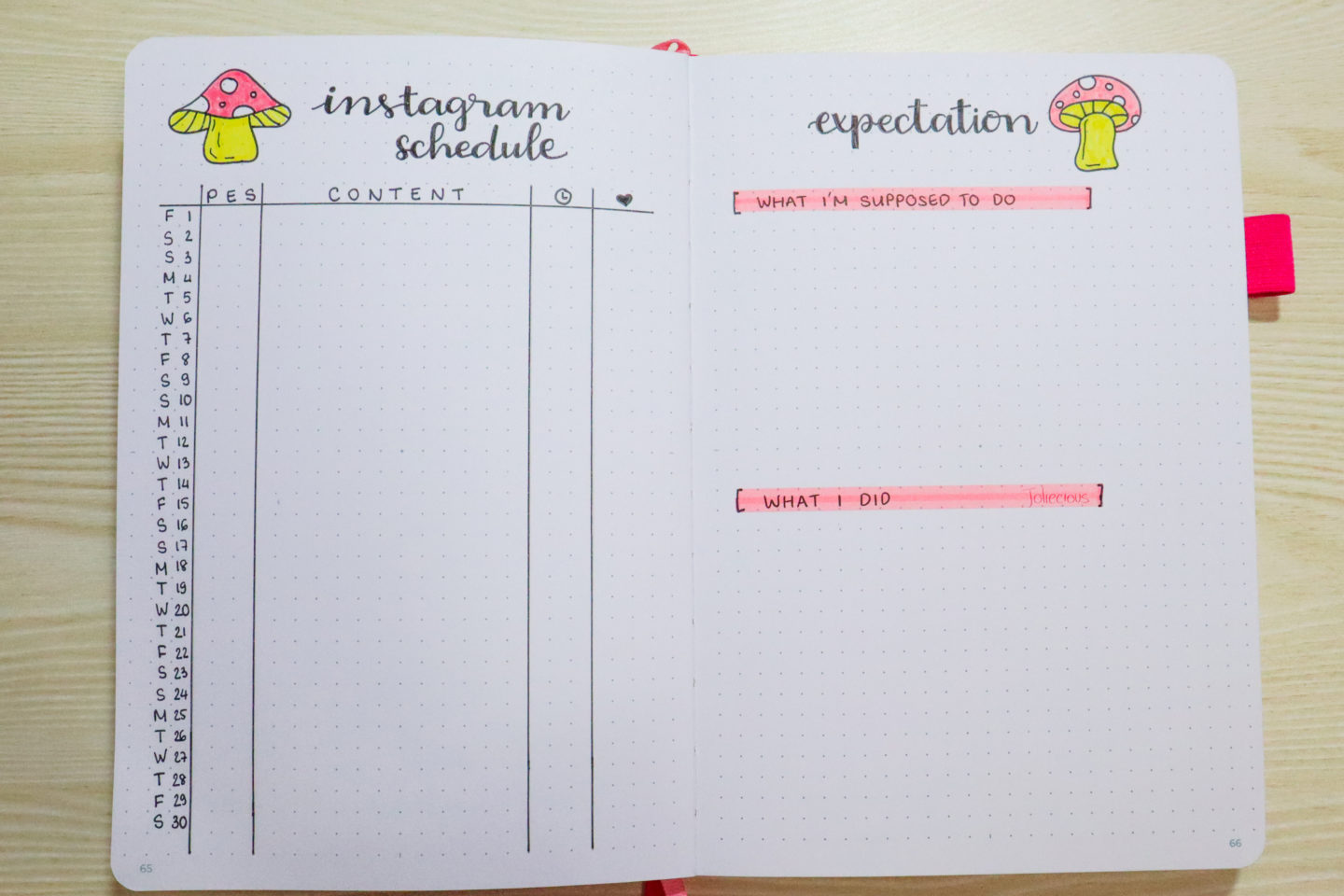 Besides the theme, November 2019 bullet journal setup isn't much different from last month's setup. The more I bullet journal, the easier for me to figure out which pages I actually use and which layouts work best. I hope y'all can understand why I don't change my set up often anymore, although, occasionally, I try to experiment with new pages.
With that said, the next two pages in this month's setup are the Instagram Schedule and Expectation page. They're extremely helpful in October so I'm bringing them back this month.
The last part of November 2019 Bulle Journal Setup is the five Weekly Pages. All of my weeklies for this month are two-page layout. However, they're all set up differently so you'll get more examples and inspirations.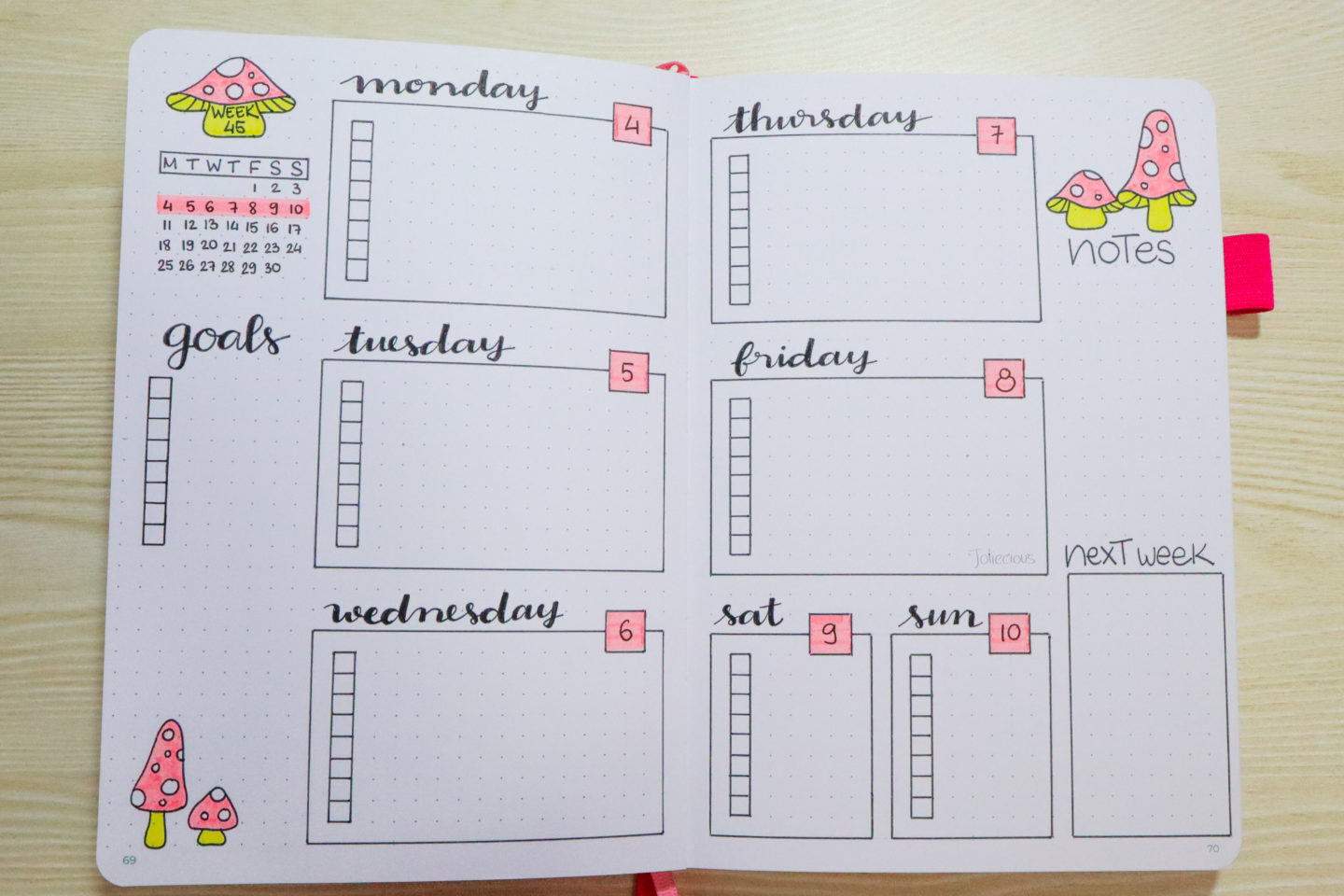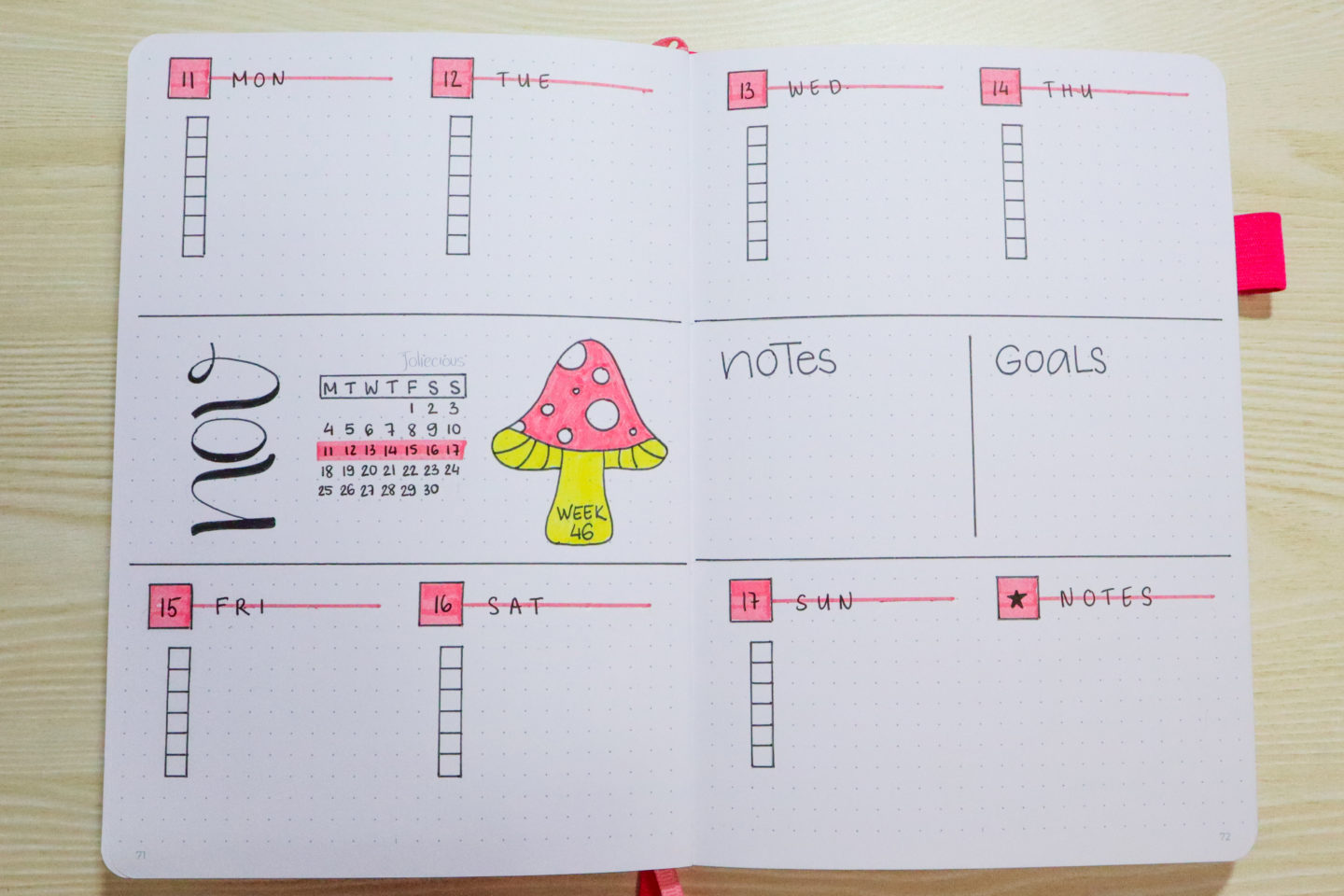 IF YOU WANT TO SEE MORE BULLET JOURNAL IDEAS AND INSPIRATIONS, BE SURE TO VISIT AND FOLLOW THIS PINTEREST BOARD WHICH IS FILLED WITH AMAZING BUJO SPREADS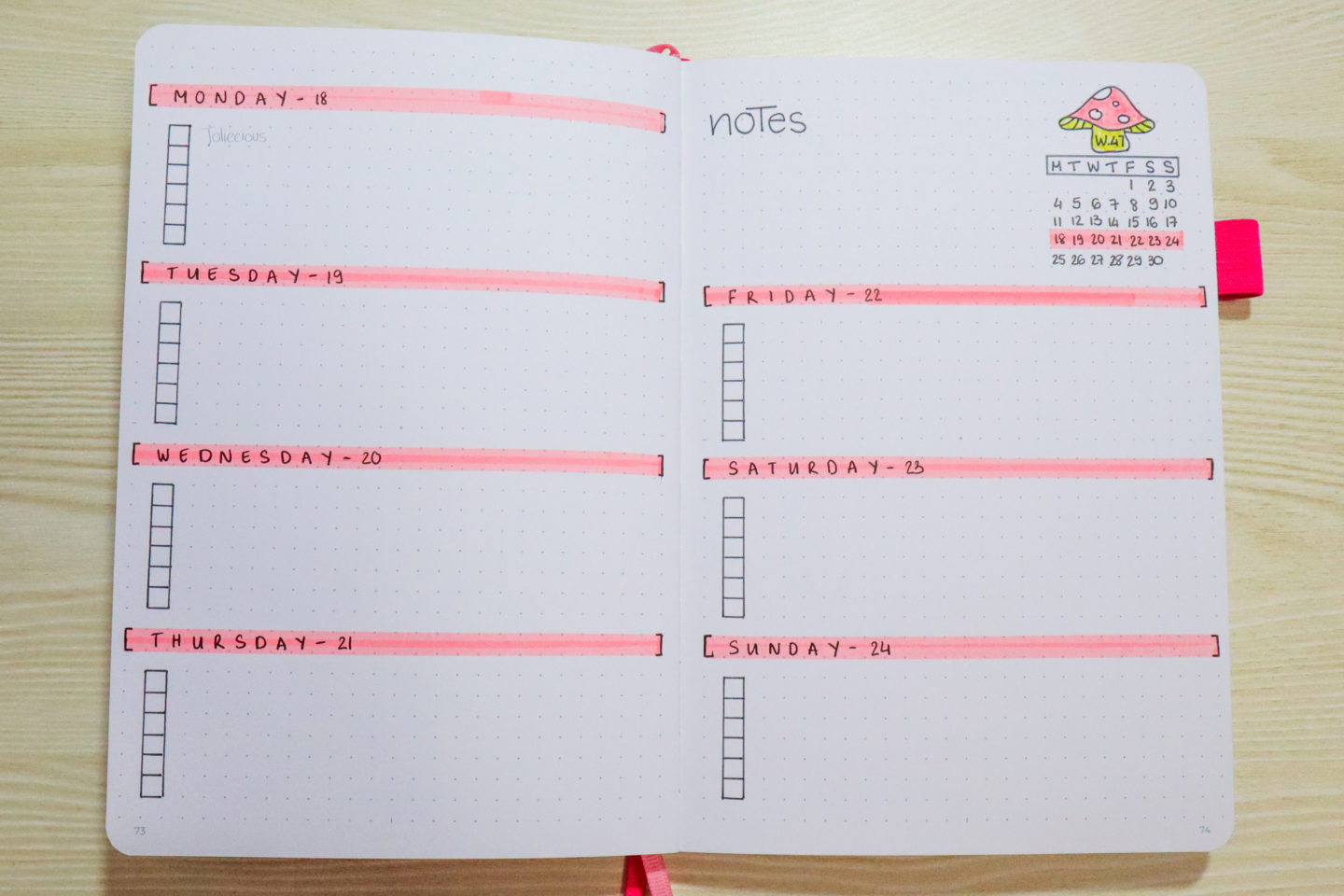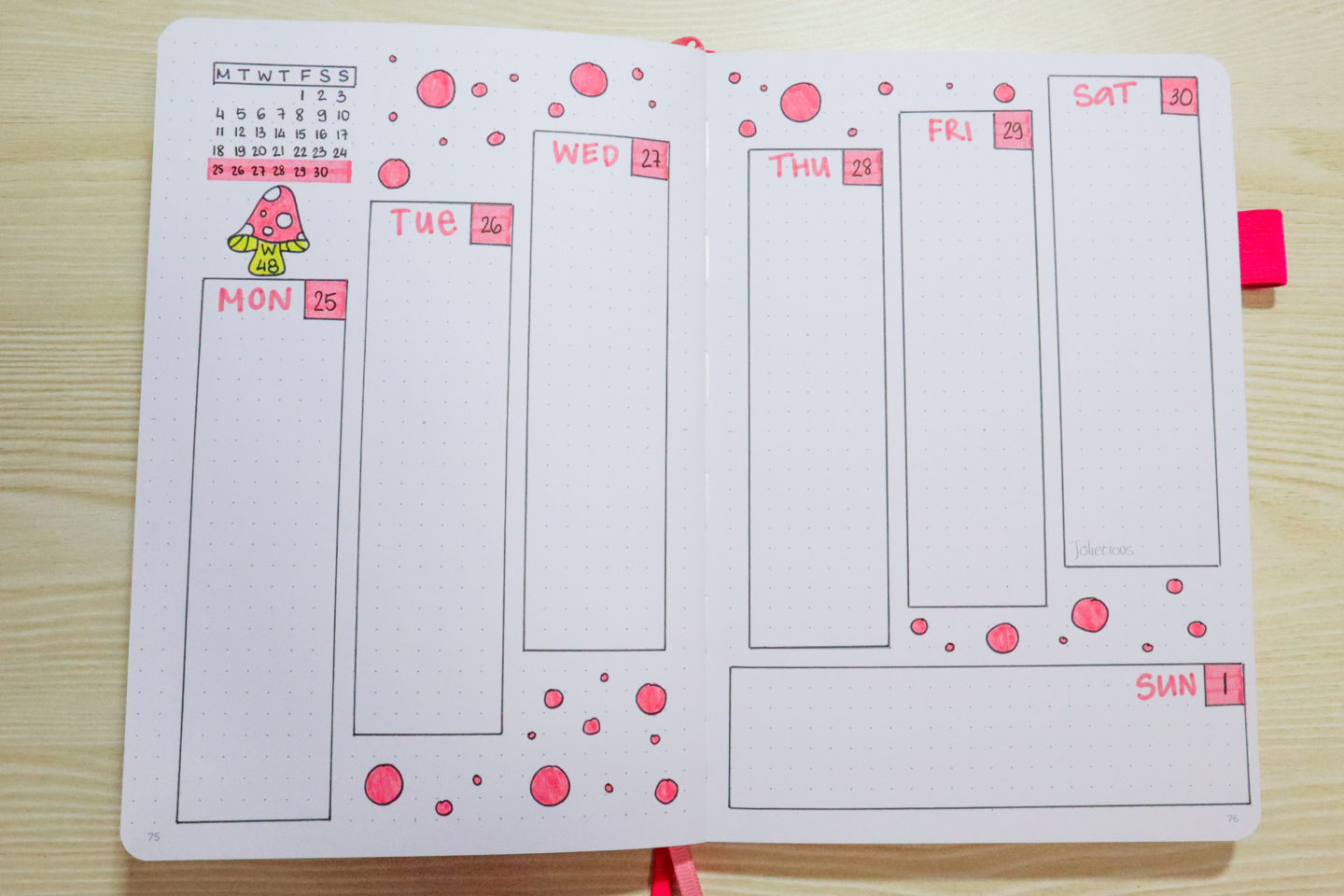 Bullet Journal Supplies
Free Bullet Journal Printable
If you read all the way to this point, thank you and I hope you can find some inspirations or helpful information from this post. Don't forget to follow me on Instagram and Youtube so we can talk more. See you next time!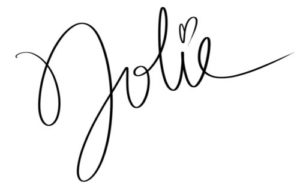 Follow