In this post, I'm sharing my 2020 February Bullet Journal Setup. There is a video and a free printable at the end so make sure you read all the way through. Let's begin!
This post may contain affiliate links. When you click on any affiliate links, I will receive a small commission at no extra cost to you. It's a way for me to keep my blog up and running. Thank you so much in advance if you decide to use any of the links.
Here are the colors I chose for February bullet journal setup:
IF YOU WANT TO SEE MORE BULLET JOURNAL IDEAS AND INSPIRATIONS, BE SURE TO VISIT AND FOLLOW THIS PINTEREST BOARD WHICH IS FILLED WITH AMAZING BUJO SPREADS
Bullet Journal Supplies
Cover Page
As I mentioned in my January Bullet Journal Setup, in the new year, I'm keeping all of my setups as minimalistic as possible. I really want to focus on the function of my bullet journal, instead of giving me extra stress to make the pages all cute and artsy.
For the cover page, I hand-lettered the word "FEB" using the Tombow brush pen in 553. Then, I drew little hearts to fill in each of the letters. It's very simple and easy to do but I absolutely love the result. You can watch my video to see exactly how I did it.
If you are not sure how to set up your cover page for February, I have a free February cover page printable HERE that you can download.
Monthly Overview & Sleep Tracker
This month, I started making stickers with my Cricut Explore Air 2 machine to use in my bullet journal. It's so fun and it saves me lots of time.
Both of the monthly overview and sleep tracker pages are the same layout that I've been using for the past couple of months.
Habit Tracker & Instagram Planner
As always, habit tracker and Instagram planner are must-have in my bullet journal setup. Setting up the habit tracker page used to take me forever because I had to individually draw the mini calendars. However, this time around, I made mini calendar stickers to use. It's such a lifesaver!
Weekly Spreads
The last few pages in this month's setup are my weekly spreads. After a long time using a two-page weekly spread, I've decided to switch back to a single page format. So far so good! I still have enough space for my to-do list and save a lot of papers at the same time.
February Bullet Journal Setup Video
If you read all the way to this point, thank you and I hope you can find some inspirations or helpful information from this post. Don't forget to follow me on Instagram and Youtube so we can talk more. See you next time!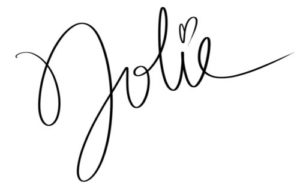 Follow