Hi everyone!
Welcome back to my blog. Today, I'm sharing with you some of my favorite bullet journal supplies. Hopefully, this post will help you choose the right bullet journal supplies, especially if you're a bullet journal beginner.
This post may contain affiliate links. When you click on any affiliate links, I will receive a small commission at no extra cost to you.
When you just begin your bullet journal journey, choosing the right supplies can be stressful and overwhelming because of all the different brands and selections on the market. I've been there so I can totally relate.
The truth is…you really don't need all of the fancy bullet journal supplies to start using the system. My first notebook was a $1.50 spiral one from Daiso; my pen was the same black pen I used to take note at school.
For someone who just starts bullet journaling, I would suggest not investing too much money in buying different bullet journal supplies yet, because you might not sure if bullet journal is something for you.
Therefore, it's best to start with the basics (simple notebook, black pen, and some colored markers), find your style, and then begin to build your collection. That way, you won't waste money on not-so-good supplies or supplies that you rarely use or won't use at all.
In this post, you will find my absolute favorite bullet journal supplies that I use all the time and keep re-buying whenever I run out. I will also share with you some other bullet journal supplies that, even though I do not own, are highly recommended by other bullet journalists. Let's start!
---
Notebook:
My current favorite notebook for bullet journal is the Scribbles That Matter A5 Dotted Journal. Mine is in pastel pink with cute doodles all over the cover. At the time this post is written, the notebook isn't available on Amazon (where I bought it) anymore. I will link it anyway in case it becomes available in the future.
The Scribbles That Matter A5 Dotted notebook has 160 GSM paper which prevents ghosting and bleeding, hardcover, 2 ribbon bookmarks, a pen loop, and a back pocket. It also comes in multiple colors for you to choose from.
I love this notebook because of its cute cover and its thick papers which allow me to try different types of pens without worrying that the ink will bleed through the pages.
I call this notebook my "best cheap notebook" because of its price and the features it offers. The listing price on the Scrivwell website is $19.99, but I've always seen them on sale for $12.99 and free shipping on all US orders. If you purchase them from Amazon like me, it's always $12.99.
The Scrivwell notebook has 208 high-quality pages with minimal ghosting and no bleed-through. I love this notebook so much that I even have a full review on it. You can read more about all the good things of this notebook HERE.
Other notebooks that are highly recommended by other bullet journalers are Leuchtturm1917, Dingbats, and Lemome.
---
Black Pens
The next essential bullet journal supply is the pen. Most people in the community, including me, love using black ink but you can choose any ink color that you like.
Personally, for me, a good pen is the one that has a fine tip with a very deep black ink that doesn't skip. It should be waterproof and smudge-proof.
This is by far my favorite black pen. I used it when I was in school and now I'm using it in my bullet journal. Pilot G-2 pens are very affordable for their quality and can be easily found in any stores that carry office and school supplies.
Muji gel pens also have great quality; they are opaque, smooth and never smudge.
I tried LePen Fine Point pens for the first time when I started hand lettering, and needless to say, I love them instantly. They have very fine tips with rich black ink that runs smoothly. If you do a lot of drawing and doodling in your bullet journal, you're going to love them!
These Tombow brush pens have small brush tips which are great for headers. They are also good brush pens to add to your collection if you love doing calligraphy in your bullet journal.
I never actually own a Sakura Pigma Micron pen but I heard about them all the time. So many bullet journalers recommend them. Sakura Pigma Micron pens have dark waterproof ink, which is great to use with watercolor or to doodle with.
---
Colored Pens, Markers, Highlighters
I love adding colors to my bullet journal setup so, of course, I gotta have them in my bullet journal supplies collection. Colored pens, markers, and highlighters are great to use for doodling and headers.
You can never go wrong with Paper Mate pens, especially these Flair Felt Tip pens. The colors are so fun and vibrant. These pens have such soft tips that deposit ink so smoothly without skipping. They are good for both writing and drawing.
These Zebra Mildliner Highlighters are probably my favorite bullet journal supply. I use them all the time in my bullet journal setup. Besides a black pen and a notebook, I would recommend getting these if you can only get one thing. The colors are so vibrant. They have one marker side and one highlighter so you can use them for different purposes.
Although I don't use these as often as the Mildliners, Tombow Dual Brush Pens are also great to have in your collection. These come in so many colors. You can use the brush tip to do calligraphy and the normal market tip for drawing and coloring.
I don't have much to say about Crayola Colored Pencils because I'm sure we've all used them in school. They're great for drawing and coloring. And they are also very affordable.
If you are a bullet journal beginner who wants to add colors to your setup, I highly recommend the Crayola Super Tips Markers. They are affordable and come in a ton of colors.
These markers have very versatile tips that can do both thin and thick lines. I've seen people doing calligraphy with these markers.
Other bullet journal supplies you should try
---
More Bullet Journal Supplies
Although they are not as essential as a notebook or pens, I found these bullet journal supplies very useful when I do my planning.
A white gel pen is a must-have for me because it's so easy to use to cover small mistakes. I highly recommend Sakura White Gelly Roll Pens because the white ink is very opaque. Once it's dry, it will stay put and you can even write over it with a black pen.
An adhesive applicator like this Scotch Tape Repositionable Runner is a nice addition to have in your bullet journal supplies collection. Why? Because you'll never know when you will need to stick something into your bullet journal.
Same as the white gel pen, I use the correction tapes to cover bigger mistakes that a white gel pen won't do.
---
This post is a lot lengthier than my usual writing, but that was because I really wanted to provide as much information as possible. I hope this post is helpful to you and maybe it can lessen your struggles when choosing bullet journal supplies.
If you read all the way to this point, thank you and I hope you can find some inspirations or helpful information from this post. Don't forget to follow me on Instagram and Youtube so we can talk more. See you next time!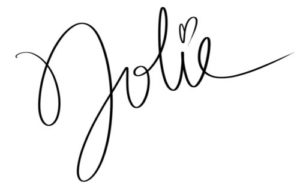 Follow