If you have been blogging for a while and still struggling to see progress, it can feel very discouraging. I know it! Because that was me.
I started blogging in 2015. And as the title of this post suggests, I didn't earn any money from my blog until my third year in.
The truth is: Monetizing a blog is DIFFICULT, although many people make it seem like the other way.
When I first started blogging, seeing pins that say something like…
"How I make [X amount of money] in my 1st month of blogging"
…or…
"Making a full-time income with less than [X amount of pageviews]"
…was very motivating.
But!
After 2 years, it started to feel overwhelming, frustrating…
Why am I not able to monetize my blog like other bloggers?
It took me a while, but I finally realized what I was doing wrong and what needed to be changed. Since I started implementing these changes, I instantly saw progress.
If you look at before and after 2018, my monthly pageviews increased significantly.
And with the increase of my monthly pageviews, for the first time, $0.23 hit my Google Adsense account. It was no big amount but I was so happy. Because it proved that the changes I made…WORKED!
My winning streak doesn't stop there. At the time this post was written, I started to see income from my Amazon affiliate links.
So…
If you're desperate to see the first income from your blog, keep on reading to find out all the blogging mistakes that stop my blog from making real money and how I fixed them. You'll find that most of the changes I made were to increase my blog traffic, because, at the end of the day, monetizing a blog means getting the traffic that converts!
This post may contain affiliate links. When you click on any affiliate links, I will receive a small commission at no extra cost to you. It's a way for me to keep my blog up and running. Thank you so much in advance if you decide to use any of the links.
---
Blogging Mistake #1: I hosted my blog on a free blogging platform
If blogging is just a hobby, it's fine to use a free blogging platform. But if you're planning to monetize your blog, just stop! Don't go there.
My very first blog was on Blogger by Google; it took me till December of 2016 to finally switched to a self-hosted platform.
When I made the switch, it felt as if everything I had done previously was wasted. I had to set up my blog and all my links again. I had to migrate and reformat my old blog posts. I had to start SEO from scratch.
Don't waste your time as I did! If you're serious about blogging, just skip the free hosting. You won't regret it. I promise!
Why you should self host your blog:
You own your domain and your blog. Free platforms such as blogger.com or wordpress.com are unreliable; they can be shut down any day. If that happens, all of your hard works will be wiped out. When you are self-hosted, your blog, your domain and all of your content belong to you.
You/your blog/your business will look more professional. Would you rather see yourblog.com or yourblog.weebly.com? I'll pick the first one. And so do blog readers, brands and affiliate programs. When you are self-hosted with your own domain, your site just looks cleaner and more professional. It's more beneficial when you start branding yourself. Plus, it's easier for a self-hosted domain to rank high in Google Search Result.
You have more options to monetize your blog. As I mentioned above, many brands don't like free-hosting blogs. They might pass on your blog because you don't own it. Many affiliate programs will not approve your applications. Also, free blogging platforms tend to put restrictions on ads so that rules out your option of putting ads on your blog. When you are self-hosting, you can work with brands, use affiliate links and display ads to make money.
Self-hosting is affordable and easy. You can self host your blog today with just a few dollar a month. Do a quick Google search, you'll find other bloggers recommend Siteground or Bluehost. I'm using DreamHost and it's been working wonderful for me.
---
Blogging Mistake #2: I didn't want to invest money on my blog
This is one of the reasons why I went with a free blogging platform when I started blogging. And I already told you how it hurt my blog.
My mentality at the time was "I'll do it when I start making money from my blog". Spoiler alert! It didn't happen.
I'm not telling you to pour a fortune on your blog because you don't need to.
Here are the things I spent money on to invest in my blog that didn't break my bank:
A domain and self-hosting service: please re-read my Mistake #1.
A blog theme: if you want to build your brand, a blog theme is a must! You'll have all the freedom to customize your blog however you want. My current blog theme is from Pipdig and I have purchased WordPress themes from Etsy. You can click HERE to see some of my favorite WordPress themes on Etsy, ranging from $12 to $60.
Ebooks and online courses. Although free content is very helpful, ebooks and online courses are where the insight knowledges and real strategies are. I need to stress that you don't have to spend a lot of money on these. There are so many experienced bloggers who offer courses and ebooks for such an affordable price.
I highly recommend checking out Pinterest with Ell ($39) This course has helped level up my Pinterest game, which then increased my blog traffic and affiliate sales. Another good one is Get Paid to Pin ($20) by Dale. In this book, you'll learn how Dale makes $500+ a month directly on Pinterest with affiliate marketing.
My point is: If you want to monetize your blog, treat it like a business. And like every other business, you have to invest in it.
---
Blogging Mistake #3: I tried to be active across many social media platforms
When I first started my blog, I tried really hard to be active on all social media platforms: Facebook, Twitter, Instagram, Youtube…You name it, I was on it. Yes, even Tumblr!
Because I was trying to be good at everything, I failed at EVERYTHING!
I saw no growth and no traffic coming from any of these social media channels. With the time and resources that I had, I just couldn't handle it. I was wasting both my time and energy.
So I stopped! I did a lot of research to find which is the ONE platform that will bring the most traffic to my blog within a short amount of time.
And that is Pinterest.
Nearly 80% of my blog traffic comes from Pinterest thanks to the Pinterest strategies I learned from Pinterest with Ell and Get Paid to Pin.
Until today, I'm still able to get between 5,000 to 7,000 monthly pageviews just from being active on one platform, besides my main blog. Now that I feel very good about my Pinterest strategies, I started to experiment with Instagram and Youtube.
The lesson is: Assess your situation, time and resources. If you can't juggle all at once, pick the one platform that makes sense the most to you or the most beneficial to your blog. Master it, be good at it first and then you can branch out to other channels.
---
Blogging Mistake #4: I launched my blog with only 1 post.
That one post was a series of photos from my college graduation. And did I mention that I had no other post in planning? This was a big mistake!
It is difficult to tell how many posts you should have when you launch your blog. There is no magic number.
However, learning from my mistake, I'd say that the more posts you have the better. It will make driving traffic to your blog a lot less stressful and time-consuming. Here's why:
Blog visitors will stay on your blog longer. Having more posts means your readers have more content to browse. They'll spend more time on your blog, thus lower your Bounce Rate. This is very useful for Google Search ranking.
You have more content to promote. This is no brainer. With more posts, you have more reasons to talk about your blog without being repetitive or spammy.
It makes you look less like a "new blogger". There is nothing wrong with being a new blogger. But if you want to gain trust from your readers, you have to give an impression that you know what you are talking about; a professional, an expert, not an amateur.
I wish I could tell you the exact number but I'd suggest having 3 – 5 published posts on your launch day and a few in drafts if you want to see traction early. How many posts you should have will depend on your situation and blog topic. Just remember, the more the better.
---
Blogging Mistake #5: I didn't have evergreen content
I switched my focus to Bullet Journal content when I decided to be serious about blogging. However, many of my posts have a very short lifespan.
Here is an example. Every month, I blog about my Monthly Bullet Journal Setup. Most of the time, these blogs only stay relevant for a specific month. In fact, they drive the most traffic between the last week of the month and the first week of the next month. After that, I barely see any visits.
Although I love making my Monthly Setup posts, the problem is that I need to continue writing new posts in order to keep my blog traffic. This is when I realized I need evergreen content.
So, what is evergreen content?
Evergreen content is content that
is always relevant
brings traffic regularly
rarely need to be updated or edited
allows you to publish fewer posts but still have steady traffic.
A few examples of evergreen content are Checklist, Product Review and Resources Page.
My most successful evergreen content is my Free Bullet Journal Printables Page. I made and share printables that bullet journalers can download and use all year round. Ever since I created this page, my blog traffic doubled and then tripled. This page is still responsible for more than 50% of my blog traffic until today.
Here are a few more examples of evergreen content:
Not only does evergreen content increase my blog traffic, but it also allows me to spend more time focusing on social media strategies, SEO optimization, and affiliate marketing.
---
Blogging is hard. Chances are that you and I will continue to make more blogging mistakes but that's totally okay. We'll learn and we'll be better at it.
I hope, though, that after reading this post, you won't ever make these same blogging mistakes that I shared. If you have any questions or need clarification on anything I mentioned above, feel free to leave comments, DM or email me. I'm here to help!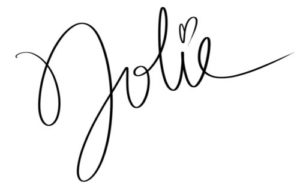 Follow