If you have found your way to this post, it's probably because you are thinking of starting a Bullet Journal. I remember the first time I encountered the concept; I was curious but also intimidated. The elaborate spreads and collections I saw on Instagram and Pinterest looked impossible to create.
This post may contain affiliate links. When you click on any affiliate links, I will receive a small commission at no extra cost to you. It's a way for me to keep my blog up and running. Thank you so much in advance if you decide to use any of the links.
I get it! If you're new to Bullet Journal, it might seem confusing and scary. This is why I'm creating this Bullet Journal 101 series to help you started. Although I don't consider myself a Bullet Journal expert, I will try my best to share with you everything I know about Bullet Journal, my experience, tips and tricks, what have worked for me and what have not.
To learn even more and in-depth about Bullet Journal, I suggest you also check out bulletjournal.com, where the founder and creator of Bullet Journal, Ryder Carroll, explained how he started the system, how he uses it and how it has improved his life.
His book, The Bullet Journal Method (also available on Audible) is also a greater source of information. I was able to learn so much more and improve the way I use the Bullet Journal system after listen to his book.
With that said, in this post, I will cover the most basic components of a Bullet Journal. That includes Index, Key, Future Log, Monthly Overview, and Weekly/Daily Log.
The Basic Components of a Bullet Journal
1. The Index
The Index lives at the front of your notebook. It acts as the Table of Contents, or the map of your notebook to help you easily locate a certain page or collection.
Most popular notebooks used for Bullet Journal come with an Index and numbered pages, such as the Scribbles That Matter notebook.
If you use a notebook that doesn't, it's really easy to set up the Index page. Just make sure you number the pages.
Here are some Index examples.
2. The Key
The Key page holds the list of codes or signifiers that you use throughout your journal to quickly make notes or jot down events, entries and to-do list. Ryder Carrol created a set of signifiers to use in bullet journal, but you totally can customize or create a new set to suit your need.
When you first start bullet journalling, I suggest you keep your signifiers short and simple. Only keep the ones you actually need and use them consistently.
This is my current Key Page
And here are more examples:
3. The Future Log
According to the creator, the Future Log "is used to store dated entries that will occur outside the current month."
Since Bullet Journal is usually set up month by month, when you have an entry that falls outside of your current month, you can put it in the Future Log. Every month, when you set up your bullet journal, you will refer back to the Future Log so you can transfer entries to the Monthly Overview.
4. The Monthly Overview
The Monthly Overview or Monthly Log is the very first page of every month. It's where you will write down events and tasks that happen in the current month.
The most basic Monthly Log, created by Ryder Carroll, consists of two facing page: the Calendar Page and the Task Page. As the names suggested, the Calendar Page is for your events and appointments. The Task Page is for your monthly tasks or to-do list.
There are also many modified versions of the Monthly Overview.
5. The Daily Log (or Weekly Log)
The Daily Log is meant for your day-to-day usage to record tasks, notes, events, appointments, etc. You'll find so many versions of the Daily Log on the internet.
Ryder Carroll suggested not to set up your Daily Log in advance before you never know how much space you'll need. This is true, especially for beginner.
However, there are many bullet journalers, including me, set it up weekly. Since I have used Bullet Journal for a while, I have a general idea of how much space I need for my daily entries.
---
So there you have it – the Basic Components of a Bullet Journal. Before I end this post, I want to remind you, especially the beginners, to always start simple. I know it's easy to get carried away with all the artistic and elaborate set up you see online. However, start simple, give yourself time to understand the system, then you can add decorations, modify and add your personal touch to it.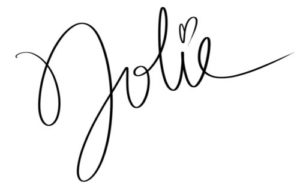 Follow