Wanna set up your first bullet journal? It's easy. All you need is a pen and a blank notebook. Let's get started!
This post may contain affiliate links. When you click on any affiliate links, I will receive a small commission at no extra cost to you. It's a way for me to keep my blog up and running. Thank you so much in advance if you decide to use any of the links.
If you are here, I'm sure you already have a general idea of what bullet journal is. But in case you don't, you can go read my quick summary, where I explain what bullet journal is and break down its basic components.
Today, I will talk about the supplies you will need, and the step-by-step of how you can actually set up your bullet journal notebook.
Before we start, I just want to remind you that it's okay to make mistakes. It's your first bullet journal! And it does take trial and error to figure out what works best for your needs. Remember: your notebook doesn't have to be perfect; its purpose is to be functional and helps you stay organized.
Bullet Journal Supplies
There are tons of bullet journal supplies out on the market. It's easy to get caught up with the fancy decorative pens, markers, highlighters, washi tapes, etc. However, you really just need a pen and notebook to start bullet journaling.
My very first notebook was a $1.50 one I got from Daiso. And I mainly used black pens (the same type I used for school note), with an addition of a few colored pens I already had.
For a beginner, I'd suggest getting a few basic supplies to try out. But don't buy to many because you don't know if you will be able to use them or if bullet journal is your thing.
For example, when I first started bullet journaling, I bought a lot of washi tapes because I love it when other people use them in their setup. Soon, I realized washi tapes didn't work for me. I rarely use them in my bullet journal setup now. Such a waste of my money!
if you don't want to spend too much on bullet journal supplies, here are some inexpensive supplies to consider:
If you're looking for more supplies, check out my list of the Best Bullet Journal Supplies on Amazon.
Set up Your First Bullet Journal
Page numbers are very important and necessary in the bullet journal system. If your notebook doesn't come with the pages numbered, make sure you do that first before setting up the spreads.
If you don't know which page to set up first, start with the basic components: the Key, Index page and Future Log. Once you have these pages ready, you can add additional collections that you want to try.
Here is how I setup my last two bullet journal:
There you have it! I hope you'll be able to set up your very first bullet journal after reading this. If you have any questions, feel free to ask me in the comment box or DM me on social media. Good luck!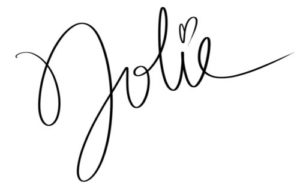 Follow