I don't know about you but, I love browsing on Amazon, especially for bullet journal and office supplies. There are tons of stuff to look at on Amazon and they are also affordable. In this post, I will share with you a few bujo and office supplies that are currently on my Amazon wish list. These are the things that I'm planning to purchase and wanting to try.
This post may contain affiliate links. When you click on any affiliate links, I will receive a small commission at no extra cost to you. It's a way for me to keep my blog up and running. Thank you so much in advance if you decide to use any of the links.
Pink is my favorite color and this organizer set matches the aesthetic of my desk perfectly. I love that it comes with multiple holders that can be used for different purposes and keep your desk free of clutter.
I use correction tape a lot to fix mistakes in my bullet journal. I found these adorable ice cream cup looking correction tapes and will purchase them the next time I run out of correction tape.
You can never have too many pens, am I right? These pack of 40 fineliner pens has 4.5 stars rating with over 300 reviews on amazon. Plus, it's only $9.99. What a deal!
When I first started bullet journaling, I really wanted these stencils when I saw other people were using them. I still don't own any but these stencils have been on my wish list for the longest time. This set of 20 literally has every shape that you need to set up a bullet journal.
Water-coloring is something I always want to try but haven't got the chance to do so. I found this set recently when I was browsing watercolor brushes.
This is something that any bullet journaller would want to own. Me included! I think it's especially handy for bullet journal beginners.
This organizer will work so well to hold pens and markers. You can also use it on your vanity for makeup brushes.
I'm planning to get this organizer to hold the little knick knacks I have on my desk. It also works great to hold my prescription glasses.
I love this idea because I hate having eraser shavings all over my desk after sketching or setting up my bullet journal. This mini desk vacuum will be so handy. You can also use it on your computer keyboard.
This book is by Pic Candle and she draws the cutest doodles. If you want to practice and improve your doodles. Check this book out!
---
I hope you enjoy my little Amazon bullet journal and office supplies wish list. Let me know if you own any of these and whether you like it or not.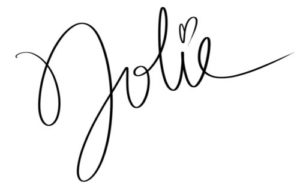 Follow