Christmas is on its way so I decided to round up the best bullet journal stocking stuffers that you can buy for the bullet journalists and planner addicts in your life.
This post may contain affiliate links. When you click on any affiliate links, I will receive a small commission at no extra cost to you. It's a way for me to keep my blog up and running. Thank you so much in advance if you decide to use any of the links.
All the bullet journal stocking stuffers I share in this post are either from Amazon or Etsy, but you can easily found similar items at Michael's or other office supplies stores. These bullet journal stocking stuffers are cute and small enough to fit any stocking, yet so affordable that they won't break your wallet.
Washi Tapes
Washi tapes are inexpensive bullet journal supplies that are so useful. You can use them to decorate your planner, mark the pages, hide mistakes, etc…There are so many different types of washi tapes out there so the options are endless.
Amazon
Christmas washi tape sets
Set of 7 colorful grid washi tapes
48 rolls of foil skinny washi tapes
Set of 12 kawaii wide washi tapes
Colorful decorative washi tapes for planner set of 28
Etsy
Assorted diary washi tapes – Set of 10
Washi tape samples
Colorful checker washi tape
Planner Stickers
I can guarantee you that any planner addict will be so happy so receive planner stickers. In the market, there are so many choices that will surely fit anyone's personality and preference.
Etsy
Cute fall planner sticker set
Days of the week bullet journal sticker
Boba tea bullet journal sticker sheet
2021 mini-calendars sticker
Amazon
30 sheets of bullet journal stickers
1500+ cute planner stickers
Inspirational quote stickers for planner
Bullet Journal Stamps & Stencils
Your bullet journalist loved ones will appreciate a good stencil and stamp set because it will make setting up any planner so much more fun and easier.
7 pieces of vintage wooden rubber stamps
4 sheets of clear silicone stamp
20 pieces of bullet journal stencil set
Set of 12 planner stencils
Cute Pens
Do I need to say anything?! A planner addict can never have too much pen; not when there are so many cute ones out there.
Set of 30 cute cartoon gel ink pens
Animal caps gel ink pens
Pack of 3 squishy stress-relief animal pens
Set of 4 colorful alpaca gel ink pens
Rose-gold diamond ballpoint pen – Set of 4
Correction Tapes
Correction tape is a handy planning supply that anyone needs.
Pack of 3 squishy kawaii correction tapes
Pack of 4 cute milk bottle correction tapes
Pack of 3 ice-cream cup correction tapes
Pack of 4 little snail correction tapes
Pack of 4 unicorn correction tapes
Zebra Mildliners
Zebra Mildliners will make such a great bullet journal stocking stuffers. They come in small sets of 5 that will fit perfectly into the stocking.
Sticky Notes & Memo Pads
Your planner-addict friend will not be disappointed when he/she finds a few adorable sticky notes and memo pad in his/her stocking on Christmas Day.
Amazon
Set of 4 Molang sticky note pads
Set of 8 animals sticky notes
Set of 8 bright color heart-shape sticky notes
10 packs of leaf-shape sticky notes
Set of 6 galaxy sticky notes
Esty
Kawaii stationary memo pad
Cute memo pad/to-do list pad
18 sheets bullet journal memo pad
Bookmarks & Paperclips
Bookmarks and paperclips come in handy when planning. They comes in so many shapes and sizes. In addition, they will nicely in any stockings.
Etsy
Handmade floral resin bookmark
Personalized custom bookmark
Cute tea magnetic bookmark
Amazon
Pack of 24 cute binder clips
20 pieces assorted diamond and heart paperclips
---
I hope this bullet journal stocking stuffers roundup is helpful to you when it comes to getting gifts for your loved ones this holiday season. Thank you so much for reading.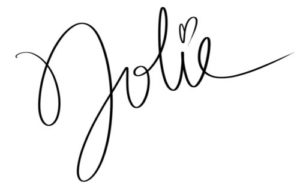 Follow