How to make a vision in 2021?
This post may contain affiliate links. When you click on any affiliate links, I will receive a small commission at no extra cost to you.
In this post, I want to share with you my vision board for 2021 and how I made it. Making a vision board is based on the concept of law of attraction. It's one of the best ways to keep you motivated in order to manifest your dreams.
What is a Vision Board?
A vision board is a display of some sort. It consists of a collage of words and images that represent your dreams and goals: who you want to become, where you want to be and what you want to have.
Traditionally, people use poster board or corkboard to make their vision boards. You can also make a digital vision board and use it as your desktop background or your phone screen. The point is to display the vision board somewhere you can see it and think about it every day.
Based on the law of attraction, the idea behind a vision board is by visualizing your dream life and surrounding yourself with this visualization, it stimulates your brain and creates the emotions that keep you motivated and stayed on track to manifest your dream. If you want to learn more about the law of attraction, I highly recommend checking out the book, The Secret, and watching the documentary of the same name.
How to Make a Vision Board in 2021
Step 1: Write down your dreams and goals
Before making the actual vision board, give yourself some times to sit down and write down how you think your dream life will look like. It can include:
what job you'll be working
where you will live
how your dream house will look like
what car you'll drive
how much money you'll make
etc.
Write as if nothing is holding you back. The point here is to focus on the results, not the process or how you're going to get them. However, you have to be intentional about everything you write down. Only write the things that you truly truly want, and you know you'll work your ass off to make them happen.
Step 2: Gather your materials
Now that you have a clear image of what your dreams and goals look like, it's time to gather the needed materials to make a vision board.
I use a corkboard with push pins to make my vision board. You can also use double-sided tapes on poster board. I've also seen people using large picture frames.
To gather your images, you can flip through your favorite magazines and cut out the images that best represent your dreams and goals. You can also cut out words and quotes that inspire and remind you of your dream life. For example, if your dream job is a freelancer working from your home office, you can find images of home offices that you want to see yourself working in.
For me, I found it difficult to find images from magazines that match my goals. Therefore, I just search for photos on Google and print them out.
Step 3: Make your vision board
There is no right or wrong way to arrange the images onto your board. Personally, I like to group my images into career, family/house, personal and motivation.
Here's my 20201 vision board.
These are all of my career/blogging goals. I found a check image online and wrote myself a check of exactly how much money I want to make.
These are my family/house goals. I want to build a fence, remodel my kitchen and replace my old roofing.
I was supposed to get a new puppy this year but that won't be happening so I'm hoping to have him home in a near future. He is a samoyed and I want to start a Youtube channel for him to document his growth and all of our times together.
Next is my motivation/reminder section. Here, I have a photo of J.K. Rowling, actor Kim Seon Ho and K-pop singer/dancer Kahi. All these three people are acknowledged or gained their success either in their late 20s or 30s. I put images of them on my vision board to remind myself that it's never too late to achieve your dream and be successful. Everyone has his/her own timing.
This a short explanation of my personal year. My personal year for the upcoming year is year 7. It is based on Numerology. I won't explain it too much here. Maybe I'll talk about it in another post. But if you want to find out what your personal year is and what it means for you, you can visit this link.
As you can see, my vision board is very simple. I didn't includes too many goals on the board because I really want myself to stay focus. These are the goals that will truly change my life for the better when they happen.
You can always change and revise your vision board as you go. Remember this is your dream life.
Step 4: Look at your vision board and visualize
Although you finish making a vision, you still have a lot of works to do. Look at your vision board every day and imagine as if everything is already fulfilled. How do you feel?
Remember: A vision board is not magic. You will still need to work really hard to achieve everything you put onto that board. It's there to prevent anything that might distract you from your intentions. From now on, whenever you need to make a decision or have a transition in your life, think of your vision board. Choose the one that will bring you closer to manifesting your dream.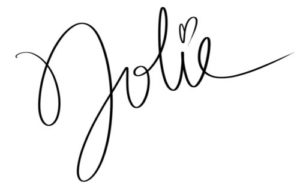 Follow