If you are a bullet journal blogger, you'll know how important it is to have top-notch visuals, whether it is photo or video. In this post, I will share my top essential equipment for bullet journal blogger to create aesthetic and professional visuals.
This post may contain affiliate links. When you click on any affiliate links, I will receive a small commission at no extra cost to you. 
Camera
The camera that I use to take the majority of my photos and videos is the Canon EOS M50 mirrorless. I'm still using the kit lens that it came with, which is the EF-M 15-45mm, and that's enough to take beautiful photos and videos. This camera is at a fairly reasonable price point.
What I love about this camera is that it's small and lightweight, comparing to my Canon EOS 70D, which makes it great for vlogging as well. I can take it with me on the go and easily set it up whenever I need to film my plan with me videos or take photos for my Instagram.
The Canon EOS M50 has Wi-fi and Bluetooth connection which makes transferring files super convenient. I connect the camera to my phone through the Canon app and save photos straight to my phone.
As I mentioned, most of my Instagram photos are taken with the Canon EOS M50. However, when I just want to capture something quickly for Instagram Reels and Stories, I will use my Samsung Galaxy S20 Ultra.
Lighting
For photography, natural lighting is the best you can have. However, I have a day job so, most of the time, I take photo or film video at night. Hence, the lighting kit.
The particular one that I own is the Neewer Umbrella Light Kit.
It is no fancy lighting equipment but it does the job. And I haven't found a single thing to hate about it. This Neewer lighting kit has 3 tripods for your lights and comes with a compact duffle bag that you can take anywhere.
For times when I just need to take quick photo, I use the LED camera light panel which can be attached directly to my Canon M50. The one I have is no longer sold on Amazon but here are a few similar ones
Tripod
I use the combination of the AmazonBasics Lightweight Tripod and the Goose Neck Mount to take bullet journal photos and videos.
This lightweight tripod is so handy. And since it's small and light, setting up is super quick and easy. It also comes with a small bag for storage. My Canon M50 sits perfectly on this tripod but if you have a bigger and heavier camera, I'd suggest getting a bigger tripod. I, sometimes, set my phone on this tripod using a phone attachment.
I use the Goose Neck Mount for bird's eye view or over the table shot, especially when I film short clips for Instagram Reels and Stories.
---
I hope you find this list helpful. Please share with me your essential equipment for blogging in the comment. I'd love to know.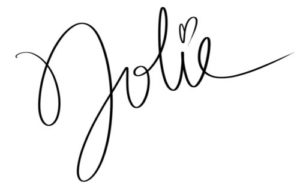 Follow