Bullet journal mood tracker is something you definitely have come across when you research bullet journal or browse for bullet journal spread ideas on Instagram and Pinterest.
Mood tracker spreads range from the very simple and minimal ones to the very detailed and creative ones. The one thing I love about these mood tracker spreads is that they look amazing at the end of the month after they have been filled up.
In this post, I'll tell you everything you need to know about a mood tracker, as well as give you 40 bullet journal mood tracker ideas you can try.
This post may contain affiliate links. When you click on any affiliate links, I will receive a small commission at no extra cost to you.
What is a Bullet Journal Mood Tracker?
A mood tracker is a spread in your bullet journal that keeps track of when you're happy, sad, tired, depressed, inspired, etc. It is used as a way to document your emotions on a daily basis.
What is the Purpose of a Mood Tracker?
Well, studies have proven that monitoring your mood can be beneficial to your mental health, hence your overall health.
When you keep track of your daily mood, you'll have a better understanding of what mood reoccur frequently and what causes it. If you are aware of the mood pattern and the trigger, you can identify the problems and work on things that need to be changed.
Filling out the mood tracker at the end of the day also allows you to have a "me time" to check in with yourself, asking questions like "how do you feel today?" and "what had happened that led to the way you feel?"
So, How Does a Mood Tracker Work?
The most simple way to track your mood is listing all the days of the month and write down how you feel next to it at the end of the day. You can also jot down why you feel that way and what event causes it.
Many bullet journalists have come up with more creative ways to set up the mood tracker using colors and patterns. You can check out some awesome ideas below.
The key is to keep revising the mood tracker until it works with your personal lifestyles. One day, you will experience a mood that is not on your tracking list. That's okay. Just keep adding.
Free Bullet Journal Mood Tracker Printables
40+ Mood Tracker Ideas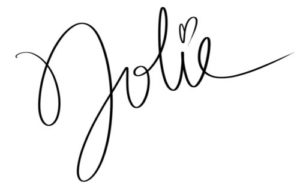 Follow