In this post, we'll talk about monthly theme, whether you need it or not, and how to pick a bullet journal theme for your next monthly setup.
This post may contain affiliate links. When you click on any affiliate links, I will receive a small commission at no extra cost to you.
There are so many things I love about bullet journal; one of them is seeing bullet journalists showcasing their takes on a specific theme every month. It's creative, outside-the-box, and very inspiring. Having a dedicated theme for each monthly setup is a great way to express your style, keep your creative juice flowing and personalize your planner to make it more fun to use.
Once in a while, for many reasons, you'll find yourself running out of ideas for your bullet journal theme. This is a common problem for both bullet journal newbies and experienced bullet journalists. Today, I'll show you a few places from which you can get inspiration to pick a bullet journal theme.
Keep in mind that when it comes to choosing a theme, it's important to consider what you like, your style, and drawing ability. Don't make setting up your bullet journal feel like a chore. The key is to make it fun so you're motivated to continue to it month after month.

Do I Need a Monthly Theme?
The short answer is NO. Absolutely not! If you have read my guide on The Basic Components of a Bullet Journal, you won't find a monthly theme or a cover page there. Your bullet journal can still be functional without them.
But…
I personally think, and many bullet journalists will agree, that having a monthly cover page and picking a theme for each month make it more fun and exciting to set up my bullet journal. It's sort of like a therapy for me, too – the time I dedicate for myself to sink into the world of papers, pens and colors. It allows me to take my brain off the reality and let my creativity do its thing.
Where Can I Find Bullet Journal Theme Ideas?
Your Surroundings
You read that right. Your surroundings is the best way to find inspiration for your bullet journal theme. Take a look around you, the things you own, what you like and what you use often in your daily life.
I've seen people creating themes about video games, makeup palettes or even color markers.
Instagram
Instagram is my favorite place to get inspiration for my theme. With all the features that the app offers, such as hashtags, follow, and save, it's so convenient to browse for ideas.
Here are a few hashtags you can check out.
Pinterest
Pinterest is like when you merge Google and Instagram together; it's a platform where you can easily search for images. Just simple type "bullet journal themes" or "bullet journal ideas" and see that you can find.
In addition, you can use Pinterest to look for inspiration for doodles. For example, if you know cherry blossom is the theme you want to do, search "cherry blossom doodle", "cherry blossom illustration" or "cherry blossom drawing". You will find different ways to draw cherry blossom and learn from them.
You can follow my Pinterest board that full of bullet journal theme and spread ideas.
Bullet Journal Facebook Groups
If you aren't a part of any bullet journal groups on Facebook, you should join one. The members share their bullet journal themes and spreads here daily. Besides getting inspiration, you can also ask questions and have discussion about bullet journal with everyone. You'll be surprised to find the members of these group are very friendly and helpful.
At the moment, I am a part of the Bullet Journal Junkies group and the Minimalist Bullet Journal group. You can do a quick search on Facebook to find other bullet journal groups as well. Just make sure you follow the group's rules when you participate in any discussions.
My Theme Collection
Last but not least, I've done all the work for you. Since I love browsing for bullet journal theme ideas so much, I have compiled a list of themes for every month of the year. You can read it HERE.
It's Okay to Stay Simple and Minimal
I hope the few places I suggested above can help you find your inspiration and pick a bullet journal theme for your setup. However, if there's time when you don't feel like having a monthly theme, it's okay to skip it and keep your bullet journal simple. Don't forget: the main purpose of a bullet journal is to help you stay organized.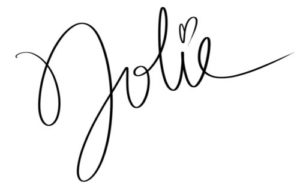 Follow