Today, let's talk about bullet journal weekly spreads!
This post may contain affiliate links. When you click on any affiliate links, I will receive a small commission at no extra cost to you.
What is a Bullet Journal Weekly Spread?
A bullet journal weekly spread is essentially one or two pages in your journal that hold your entire week's worth of events, to-do tasks, habit trackers, meal plans, goals, notes, etc. As the name suggests, it's where you plan out your week in advance. A weekly spread will give you a general idea of how your week would look like.
Since bullet journal is so customizable, bullet journalists have developed many different weekly spread layouts and systems that are suitable to their personal lifestyles and needs. Therefore, you'll find endless bullet journal weekly spread options on Instagram, Facebook, or Pinterest.
If you're new to bullet journal, don't worry if you haven't found your ideal weekly spread yet. It takes time! Keep exploring and experimenting with different weekly spread layouts. You can remove a component you don't need and include the ones that are essential to you. To make the process easier for you, I've gathered here a few one-page and two-page bullet journal weekly spread ideas. These spreads range from very simple to fully decked out.
One-Page Weekly Layouts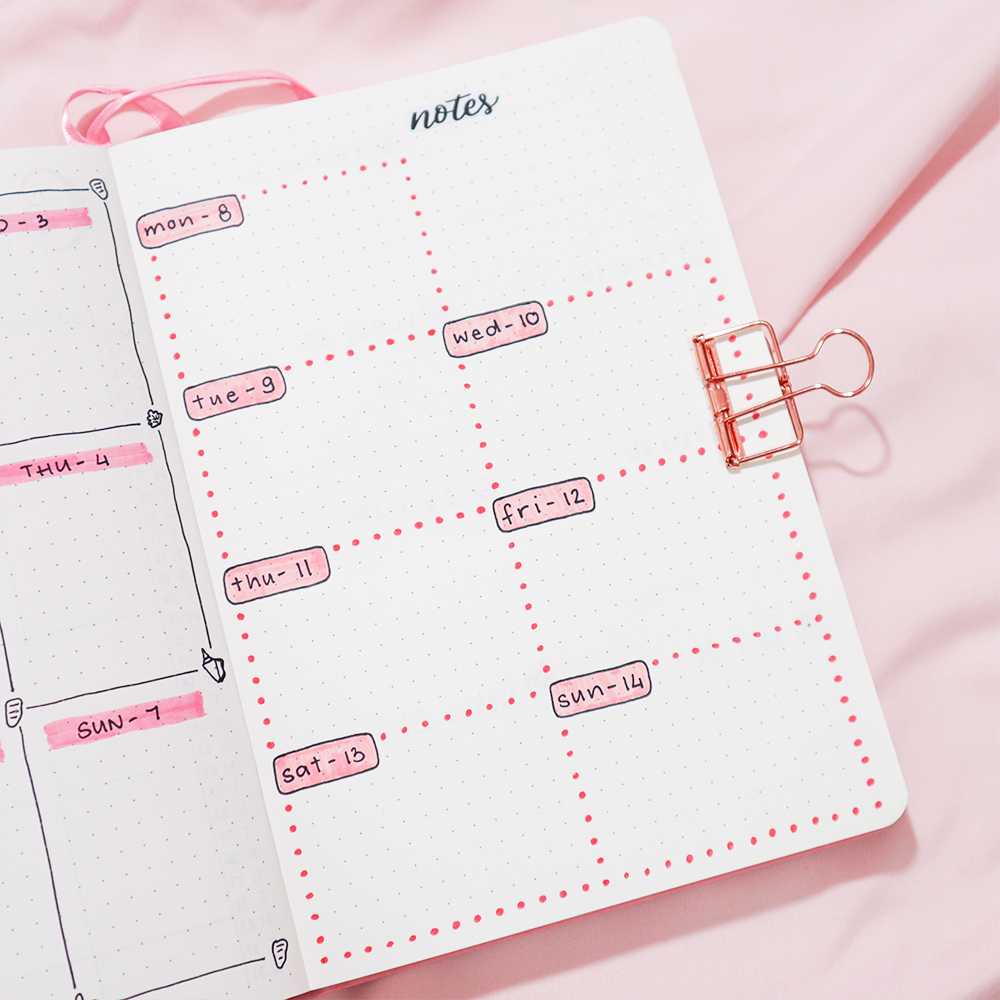 Two-Page Bullet Journal Weekly Spreads