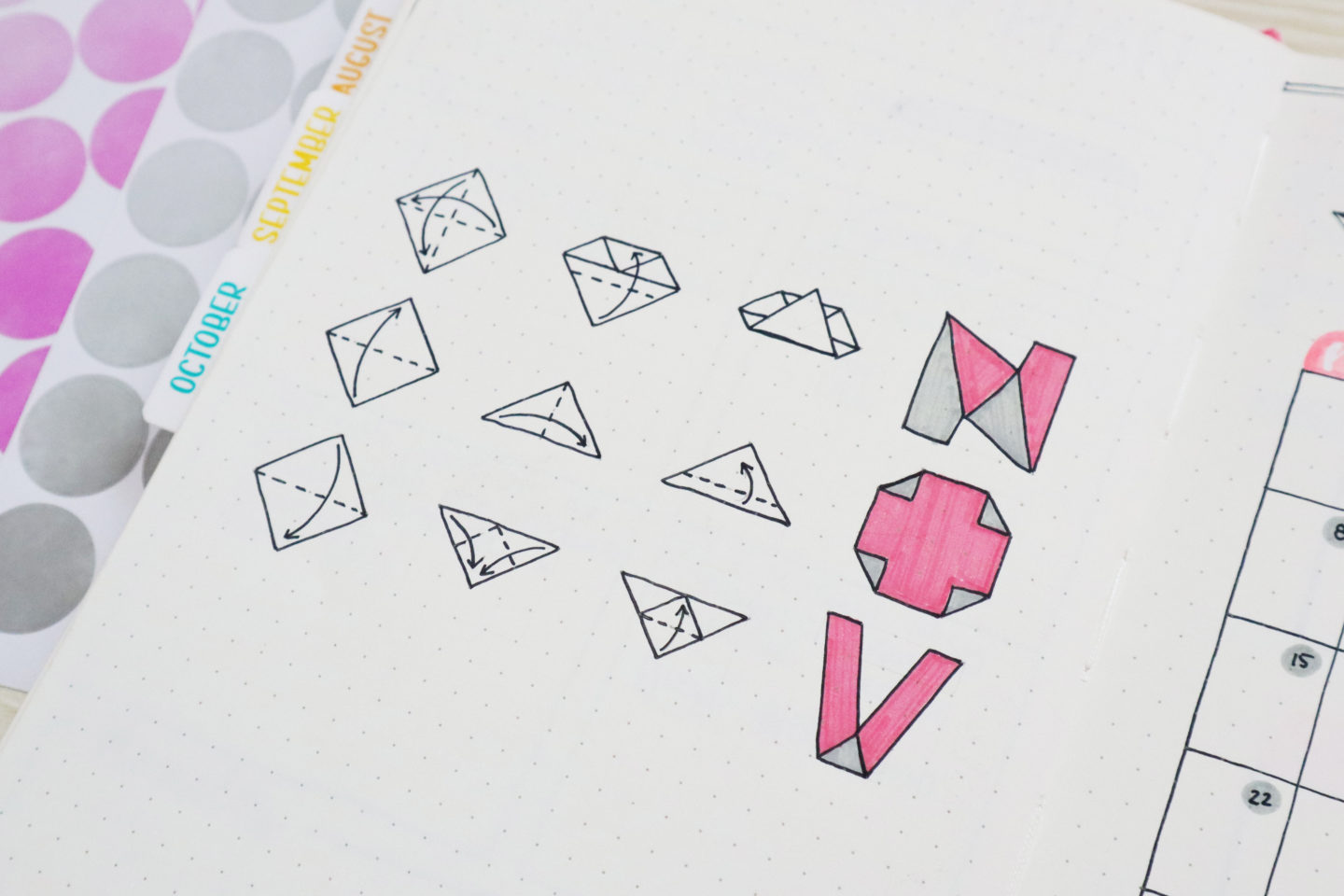 My theme for November 2021 bullet journal setup is origami. I had so much fun setting up this month. And I hope you love the theme as much as I do.
This post may contain affiliate links. When you click on any affiliate links, I will receive a small commission at no extra cost to you.
While I was brainstorming an idea for this month's bullet journal setup, I found out that November 11 is Origami Day. Origami is also a theme that I haven't done before so I decided "why not go with it?!"
The first thing I did was to look up some origami doodle ideas on Pinterest to use in all of my November spreads. I even created a little doodle worksheet for me to practice. If you want to practice a few cute origami doodles, I share my worksheet at the end of this post.
My Bullet Journal Supplies
Cover Page & Monthly Overview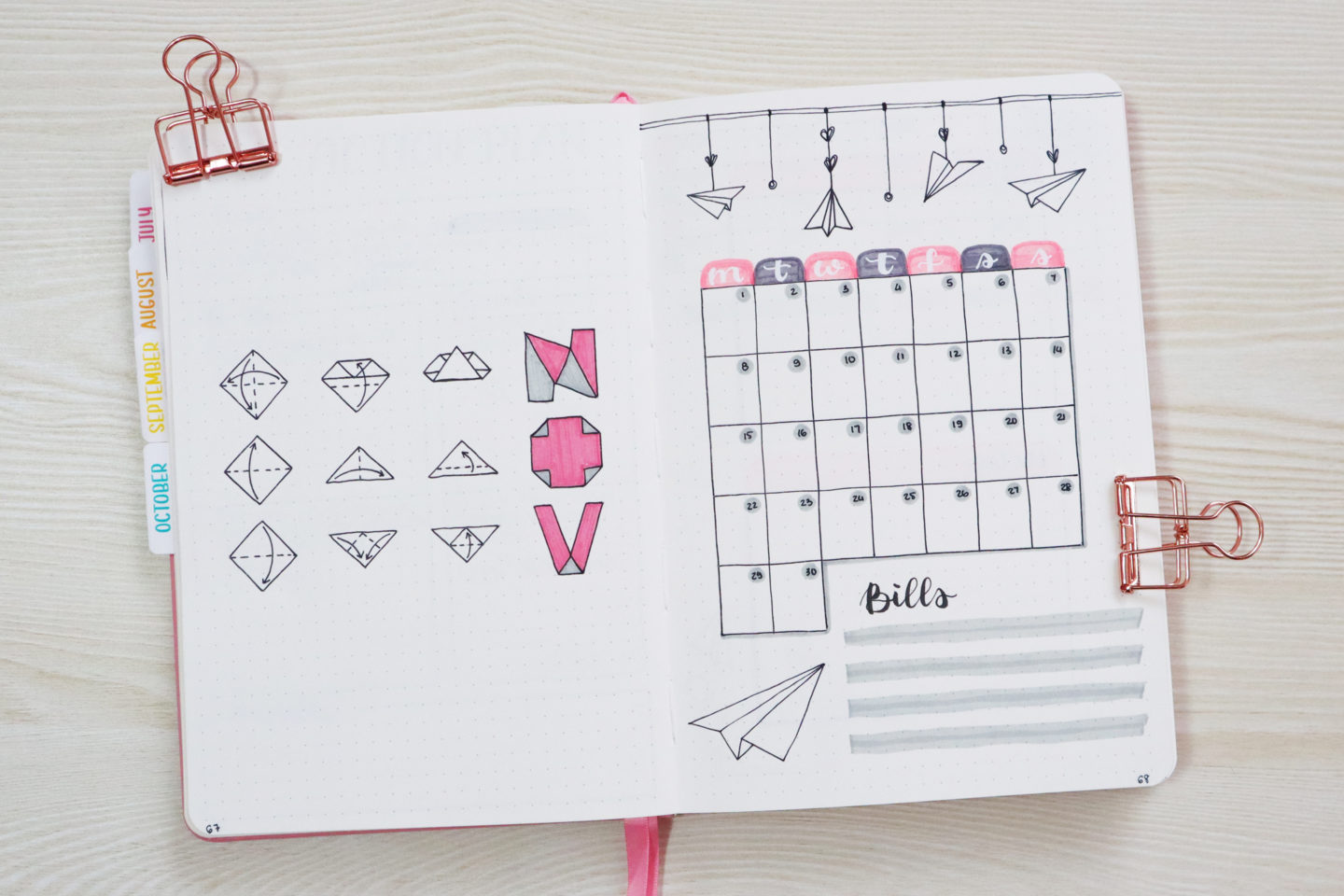 For my November cover page, I tried to make it look like an origami instruction. Obviously, it's not a real instruction to fold the origami letters but I'm very happy with the way the cover page turned out.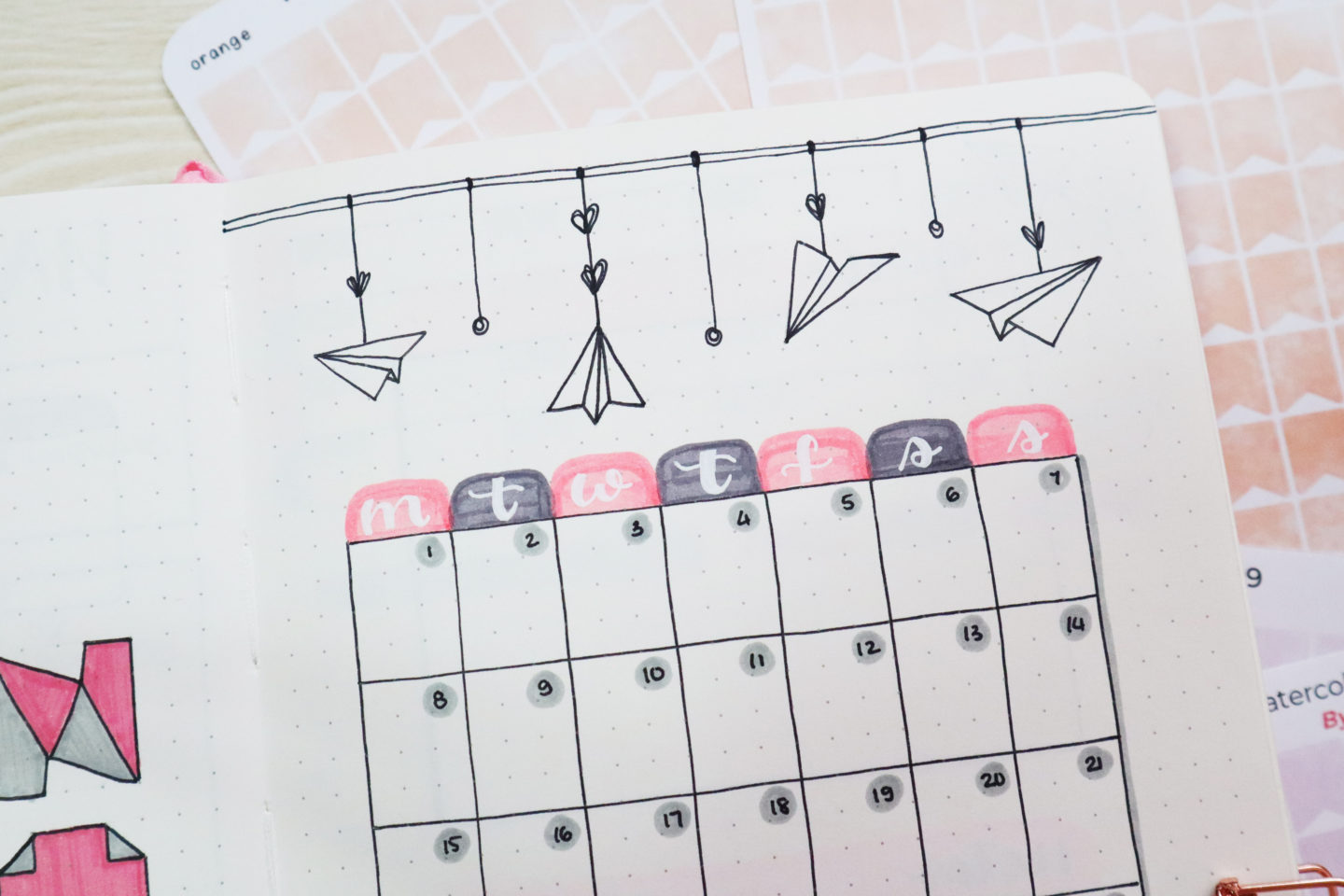 This month, I decided to fill most of the monthly overview page with a calendar. You'll see later that I moved the "goals" and "notes" sections to their own separate page. I haven't done this type of layout for my monthly overview page before. However, I'm sure I will like it because it has enough space for me to note my events and appointments.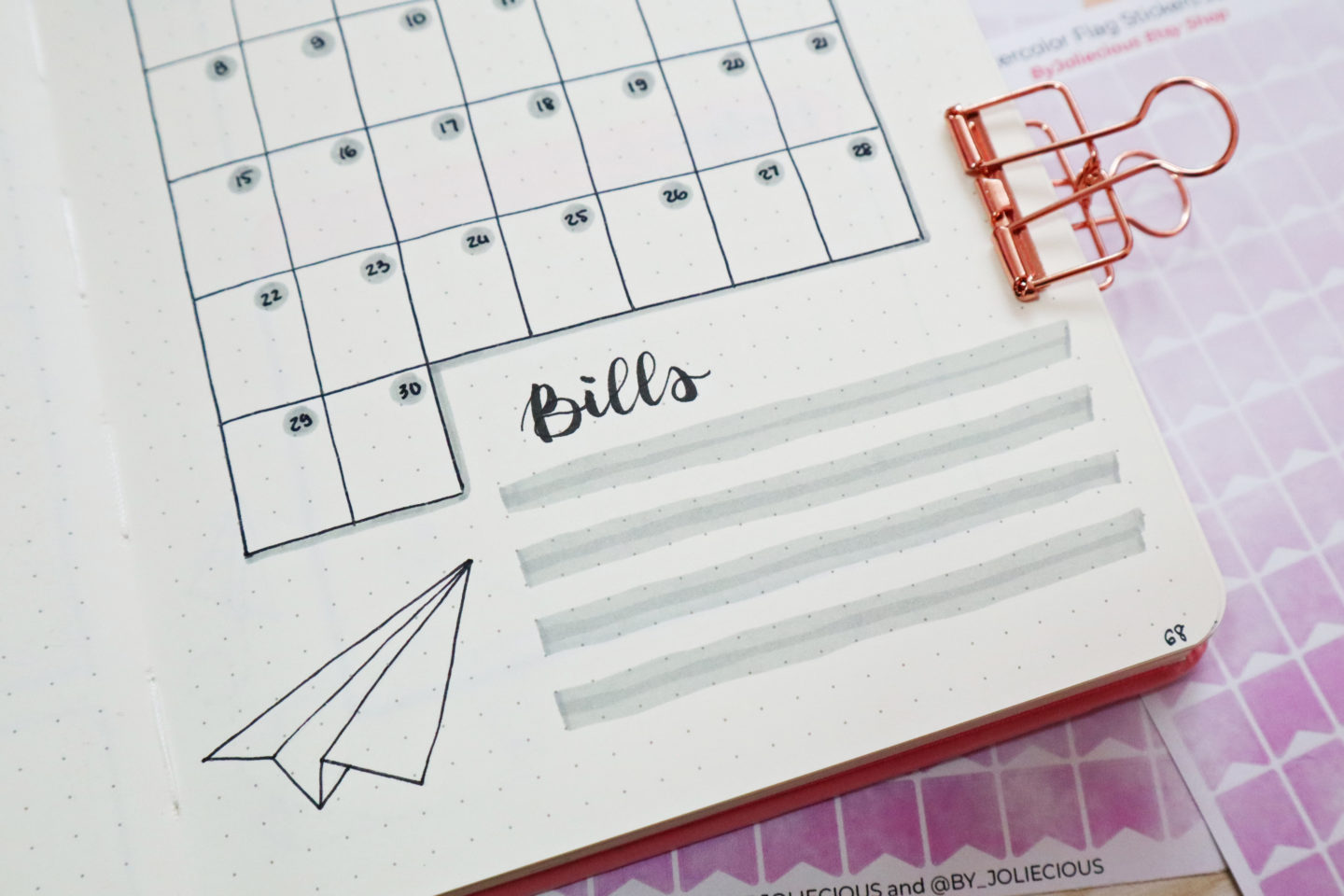 I added a small section for "bills" to jot down all of my bills for November, their amounts, and due dates.
Goals, Notes & Content Planner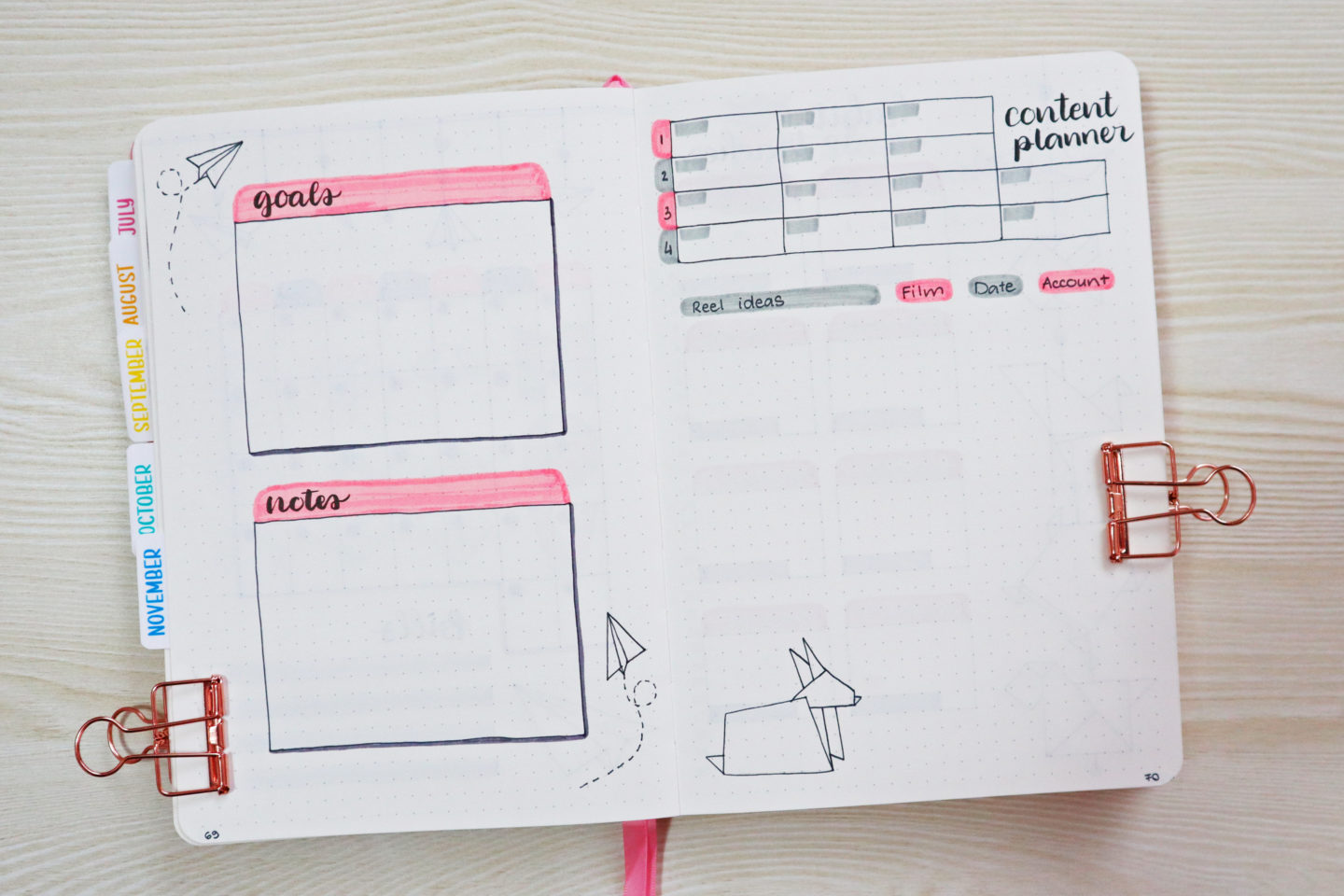 There's not much to explain about my "goals & notes" page. The reason why I moved this section to a whole separate page was that I wanted to have more space for my notes. In my November 2021 bullet journal setup, I decided not to have a "notes" area on each of my weeklies. Instead, I will use that blank space for something else. If you want to find out what I use it for, make sure to follow me on Instagram @joliecious for the reveal.
This month, I came up with a totally new content planner layout. The grid at the top of the page is for my regular Instagram posts. Beneath it is the running list of Instagram reels I want to post in November. I'm really satisfied with this layout and hope that it will work well.
Habit and Sleep Tracker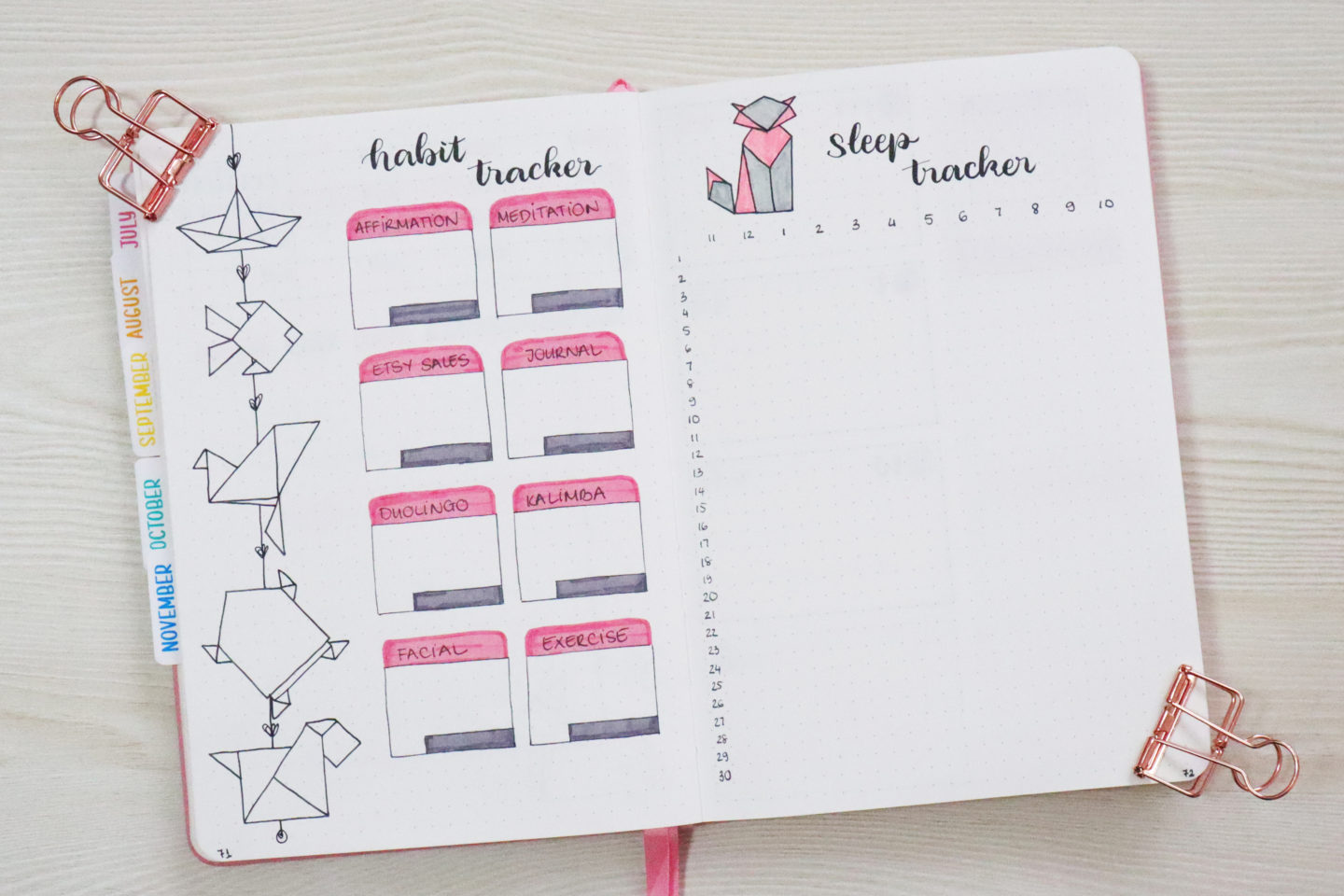 I'm absolutely in love with these bullet journal spreads. They are my favorite pages I did this month. I think the doodles I did on the left of the habit trackers are so cute, and the origami fox on the sleep tracker page is adorable.
Weekly Spreads
If you follow me on Instagram, you'll know that I'm currently in love with the dutch door layout for the weeklies. I tried dutch door before in my bullet journal setup but it never worked out. In October, I decided to give it another chance, and, this time around, it works so well. Maybe I just found a dutch door layout that works well with my planning style.
I hope you find my November bullet journal setup helpful and pick up some ideas for your own setup. Make sure to grab my doodle worksheet below to learn how to doodle some of the cute origami I used in my setup.